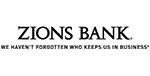 This story is sponsored by Zions Bank.
As a parent, you know your job right now is to equip your children with tools so they'll be successful in the future. And studies like the September 2016 report from the Consumer Financial Protection Bureau have shown that increasing financial knowledge and decision-making skills during childhood and adolescence can improve financial capability among adults.
With National Teach Kids to Save Day coming up on April 28, here are the top five financial lessons you can teach your kids:
1. The value of money
When your kids watch you swipe your credit card at the grocery store or withdraw cash at the ATM, they may not quite understand the origins of that money. Take some time to teach your children where the money you earn comes from. You can even talk about how much you earn per hour, so they understand how much work is required to pay for certain things.
2. Budgeting
As you sit down to prepare a monthly budget, consider inviting your kids to take part. As you write out each of your budget categories, you can help your children understand about opportunity cost. For example, if the family wants to take a vacation, that you may need to take money from other categories to pay for it.
3. Debt
According to Student Loan Hero, the average Class of 2016 college graduate leaves school with $37,172 in student loans. As your kids leave high school and prepare for college, help them understand that student loans they take out can add up quickly over time.
As such, they should prepare themselves to take out as little as possible and to be sure to use the money they receive wisely. This concept goes for other types of debt, too.
4. The difference between needs and wants
Since you're most likely paying for all of your kids' necessities, most of their spending needs likely fall in the "want" category. Teach your kids that certain things, like the latest tablet or smartphone, aren't needs.
Even within certain categories, you can teach them the difference between needs and wants. For example, buying groceries for the family to eat is a need, while eating out every night is a want.
5. Saving
As your children begin working in their teenage years, the temptation to spend their money as they earn it will be strong. After all, they don't have to pay for rent, groceries or other necessities. Teach them to save by sharing some of the things you and your spouse have saved up for over the years. Help them understand that saving is almost always preferable to debt.
You can also teach them to save by doing some saving on their behalf. With a Kids Savings account, you can set aside cash for your children 0 to 12 years old that they can use for their future.
As you teach your kids these lessons, be sure to do so by example. Regardless of what you tell them, they're watching your actions and will have a hard time accepting the lessons if they don't see you walking the walk.
×