This archived news story is available only for your personal, non-commercial use. Information in the story may be outdated or superseded by additional information. Reading or replaying the story in its archived form does not constitute a republication of the story.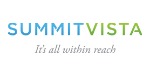 This story is sponsored by Summit Vista. It's all within reach.
Retirement is a time to kick back and relax or a time to amp up your lifestyle after years of raising children and working hard — or both.
"Rather than viewing retirement as the finish line, nine out of 10 retirees now describe it as an opportunity for new beginnings, bringing greater freedom and flexibility and often an entirely new state of mind," says a recent retirement study by Merrill Lynch and Age Wave.
One advantage of retirement is, instead of pouring your time and money into home maintenance — the average American spends one-third of income on housing, according to GOBankingRates — you can sell your house and move into a retirement community.
Of course, not all retirement communities are created equal so, to help you find a place where you can keep your independent lifestyle while taking advantage of amenities, here are four questions you need to ask when searching for a retirement community.
What are the amenities and activities?
A major benefit of moving to a retirement community is having everything you need on a regular basis nearby. Additionally, you can have fun on your own and with neighbors and friends in a community that offers daily activities.
"Notwithstanding the popular media portrayals of fun primarily being the domain of youth, it turns out that the experience of fun rises in mid-life and peaks in retirement," researchers write in Leisure in Retirement: Beyond the Bucket List. "This is due to less stress, obligation, and pressure from work, and greater freedom to engage in leisure activities retirees enjoy, rather than having to do what others would want or expect them to do."
Those leisure activities could include working out in a fitness center, swimming in a heated pool, playing games, participating in personal hobbies and so on. There should be indoor and outdoor activities available to you, including clubs, classes, games, outdoor walking paths and garden areas.
You can also find a retirement community that offers such luxuries as a putting green, a hair and nail salon, a library, a bank and more. To feed your spiritual side, ask about options such as multidenominational services and worship areas.
What health care services are available?
A retirement community should have a range of healthcare services, both in case of emergency and for routine care and doctors visits. For example, local retirement community Summit Vista teams up with Intermountain Healthcare to offer "coordinated, integrated and comprehensive medical services" to residents, according to its website. Other wellness services include assisted living, memory care and skilled nursing facilities, when needed.
"In other parts of the country, it might have been difficult to find a health care provider that understands the value of this comprehensive approach," Summit Vista managing director Mark Erickson says. "We're fortunate that Intermountain already sees the value of integrated medicine and employs a substantial array of physicians and other health care professionals to provide excellence in care for retirees and older seniors."
What maintenance is provided?
Focus on a retirement community that offers housekeeping inside and maintenance outside. That should include both the areas for all residents and your private living space.
Speaking of private living space, not only can you ask about maintenance, but find out how much you can personalize your new home as well. For example, Summit Vista lets you pick everything in your area.
"And we don't mean just pick an option; we mean select colors, countertops and much more," says the Summit Vista blog. "So what you get is a brand-new, spacious, maintenance-free apartment home which also happens to be right in the epicenter of activity."
What are the transportation options?
You may choose to keep your vehicle, but a retirement community that offers transportation is invaluable, so you no longer have to cart yourself around.
"Hassle. That's another big thing you plan to retire from," says summitvistalife.com. "You're done with the hassle of dealing with traffic just to get a decent meal, tired of the hassle of planning far in advance to see a show only to have to traipse through a foot of snow, and you're fed up with the hassle of trying to get in to see the doctor."
Avoid that hassle by finding a place that offers both on-site and off-site transportation, so you can skip navigating traffic, searching for parking spaces and all the other stressors that come with driving.
As you research your future home, learn about the advantages of living at Summit Vista in Taylorsville. For details and to schedule a personal appointment or attend an information session, visit summitvistalife.com.
×