This archived news story is available only for your personal, non-commercial use. Information in the story may be outdated or superseded by additional information. Reading or replaying the story in its archived form does not constitute a republication of the story.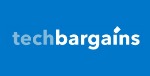 This story is sponsored by TechBargains.
Welcome to TechBargains Weekly Deals, where we find the best deals of the week to save you time and money. Act fast as stock is limited and these discounts will not last.
Use code: LT279. The Inspiron 15 3000 won PCMag's Editors' Choice Award for the best budget laptop. It is a great value for its solid build quality, bang for your buck performance and portable design. Getting any laptop under $300 with a real processor and Windows 10 is a great deal.
The Samsung 9-Series is the highest flat panel model from Samsung that you can currently buy. It has all of Samsung's latest and greatest bells and whistles: SUHD Quantum Dot Color technology, Supreme Motion Rate 240 refresh rate (120Hz native refresh rate), High Dynamic Range (HDR) 1000, Precision Black technology, and Supreme UHD Dimming. With the $500 Dell gift card, it is actually a better deal than what you see on Black Friday.
Use code: 4EMPKRKJ. Standing while you work can improve your blood flow and prevent tight muscles you get if you sit at a desk all day long. This height adjustable desktop fits on most desks and raises up to 17" high so you can switch between standing and sitting in seconds. At $150 it is over 50% off comparable brands and way less than a $1,000+ dedicated standing desk.
Use code: L9PQ7QDK. These silicone gloves will protect your hands from down to -40 degrees up to 446 degrees. They're made from food grade silicone, easy to clean, and slip proof. At only $7, they are as cheap as any trivet or oven mitt you can get.
If you got an Amazon Dot during Black Friday and are itching to find something to use it with, then the Mini Wifi Outlet is the best implementation around. This new compact design takes up only a single socket while most other models will hog up two sockets. We've bought two of the TP-Link's larger WiFi outlets and they are easy to pair to your phone or hook up your Alexa device. With free shipping included, it is $5 cheaper than Amazon and you don't spend an extra $5 item to get free shipping.
Don't get angry at dead spots in your home. Netgear's Tri-Band Mesh WiFi technology will cover up to 4,000 square feet so you can be connected with fast internet anywhere in your home. Professional reviews consistently rate the Orbi as one of the best Mesh WiFi routers with fast speed and range.
You probably didn't miss anything if you wanted to buy a mattress day during President's Day weekend. These Zinus Foam mattresses are a steal compared to those so-called sales on President's Day. For the $400-$500 you would spend on a traditional twin bed, you can get a queen mattress for about half the price. This has over 4,000 Amazon reviews with a solid 4.5 out of 5 average rating. Many previous Tempur-Pedics owners say it is as good as a Tempur-Pedic (and even better on the wallet, especially considering the hefty $2,000 price tag).
The Wall Street Journal is pushing their President's Day special until the end of the month. You can get 2-months of either print, digital & print or digital only editions of the famed journal for only $1. Better yet, if you know you already went to subscribe, you can save 50% off your subscription for up to a year. This $1 deal is currently the best introductory offer we've seen offered.
This highly reviewed fuel cleaner promises to keep your engine cleaner for more power, better fuel economy and fewer emissions. It is currently out of stock, but you can still order it now at the discounted 40% price. Amazon will ship it when they get more stock.
×