Estimated read time: 4-5 minutes
This archived news story is available only for your personal, non-commercial use. Information in the story may be outdated or superseded by additional information. Reading or replaying the story in its archived form does not constitute a republication of the story.
PROVO — His career includes 257 victories, 19 conference championships, the 1984 national championship, a Heisman Trophy winner, two Outland Trophy recipients and four Davey O'Brien Awards.
He changed the game of college football with an innovative wide-open, pass-first offense. He was inducted into the College Football Hall of Fame.
Those achievements rightfully make former BYU head football coach LaVell Edwards, who passed away Thursday morning, a legend to many college football fans, but they are not what makes him a legend to me.
Edwards is a legend in my book because he is all that a kid could ask for and more in a grandpa.
As a child, I did not grasp the significance of my grandpa's job. Part of that was because my dad was more of a baseball guy, and so we were as his children, too. The bigger reason, though, was my grandpa was so down to earth. He would get down on the floor and wrestle my brothers and I. He laughed at our silly jokes and acted like a goofball to make us all smile. He would take us out for ice cream, put his arm around us while he was driving and sing the wrong words to his favorite Creedence Clearwater Revival songs.
Even then, I looked up to him as a great man and knew I was lucky to have a grandpa who was so involved and engaged.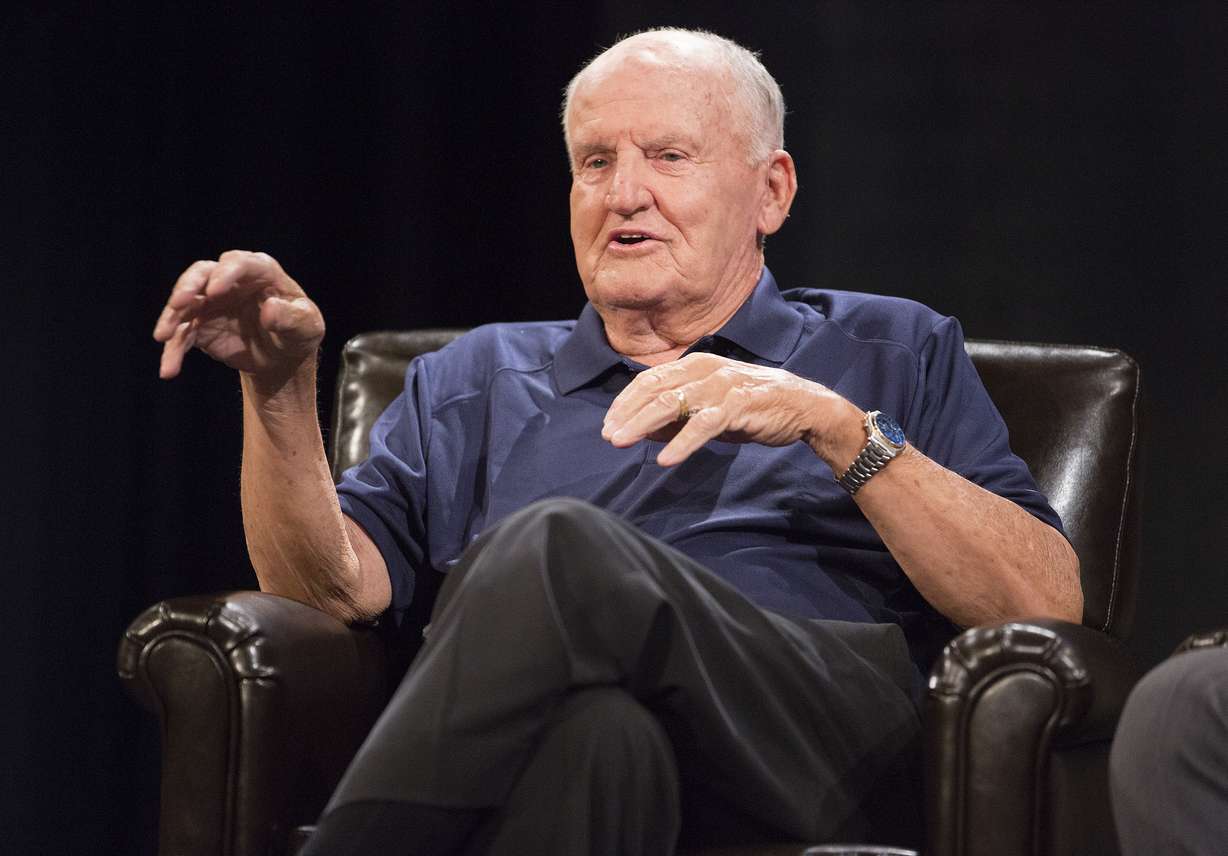 As I grew up, I understood more about the pressures and demands of being a head coach over a successful college football program. This understanding made my respect grow deeper for my grandpa. Though he had a rigorous job, he never lost sight of what was most important. He made as much time as he possibly could for his family.
During football season, we would all head up to Grandpa's house after home games to eat some of Grandma's delicious homemade beef stew and wait for Grandpa to get home. When he came home, you would never be able to tell if he just beat the No. 1-ranked Miami or lost a nail-biter. He would engage with all of us and focus on how we were all doing instead. His example taught me more about keeping your priorities straight than his words ever could.
In college, I had the pleasure of living with my grandpa for a year. The memories I made there I will forever hold fondly. In between teasing me about my sorry attempts to grow a mustache during "Movember" and my even sorrier attempts to convince a girl to go on a date with me, my grandpa would teach me about the need to treat everyone with respect and kindness, the importance of family and the only thing you take with you when you die — relationships. These are lessons I hope I will never forget.
Towards the end of my grandpa's mortal life, he became physically weak and tired. I refused to believe it. To me, my grandpa was a superhero, and superheroes do not become old and sick. He was sometimes disoriented and confused, as well, but he still always wanted to make whoever he was talking to have a little bit better of a day.
In the days leading up to his death, my grandpa was still making quips and trying to make people laugh. Though it was hard to see his body failing him, I am grateful that I have those lasting memories of him being himself to his last breath.
LaVell Edwards (1930-2016)
Some people have asked me if it has ever been hard to be LaVell Edwards' grandson. The answer to that question is yes, in a way.
It has been difficult, at times, to try to live up to the high standard of character my grandpa established. But he always told me he was proud of me and that I just need to be myself and not try to be like him or anyone else. The even harder part about being his grandson is that I have felt unable to tell people how incredible of a person my grandpa is without feeling like I am name dropping or being pretentious. I guess I do not care about that, anymore, however. LaVell Edwards is the best man I've ever known, and I am proud to be his grandson.
We love you, Bubba.
---
Dylan Cannon is a regular KSL.com contributor and can be reached at DylanCannon86@gmail.com or via Twitter @DylanCannon11.
×
Related stories
Most recent Sports stories