Estimated read time: 6-7 minutes
This archived news story is available only for your personal, non-commercial use. Information in the story may be outdated or superseded by additional information. Reading or replaying the story in its archived form does not constitute a republication of the story.
LOS ANGELES (CNN) — Actress Carrie Fisher, whose grit and wit made "Star Wars'" Princess Leia an iconic and beloved figure to millions of moviegoers, died Tuesday in Los Angeles. She was 60.
Her death was confirmed in a statement issued by the publicist for Billie Lourd, Fisher's daughter.
"It is with a very deep sadness that Billie Lourd confirms that her beloved mother Carrie Fisher passed away at 8:55 this morning," Simon Halls said.
Fisher died four days after suffering a cardiac event on a flight from London, according to a source familiar with the situation.
'The family business'
The actress and advocate, who got her start in Hollywood as a seductive teen in the 1975 film "Shampoo," was the daughter of screen legend Debbie Reynolds and singer Eddie Fisher.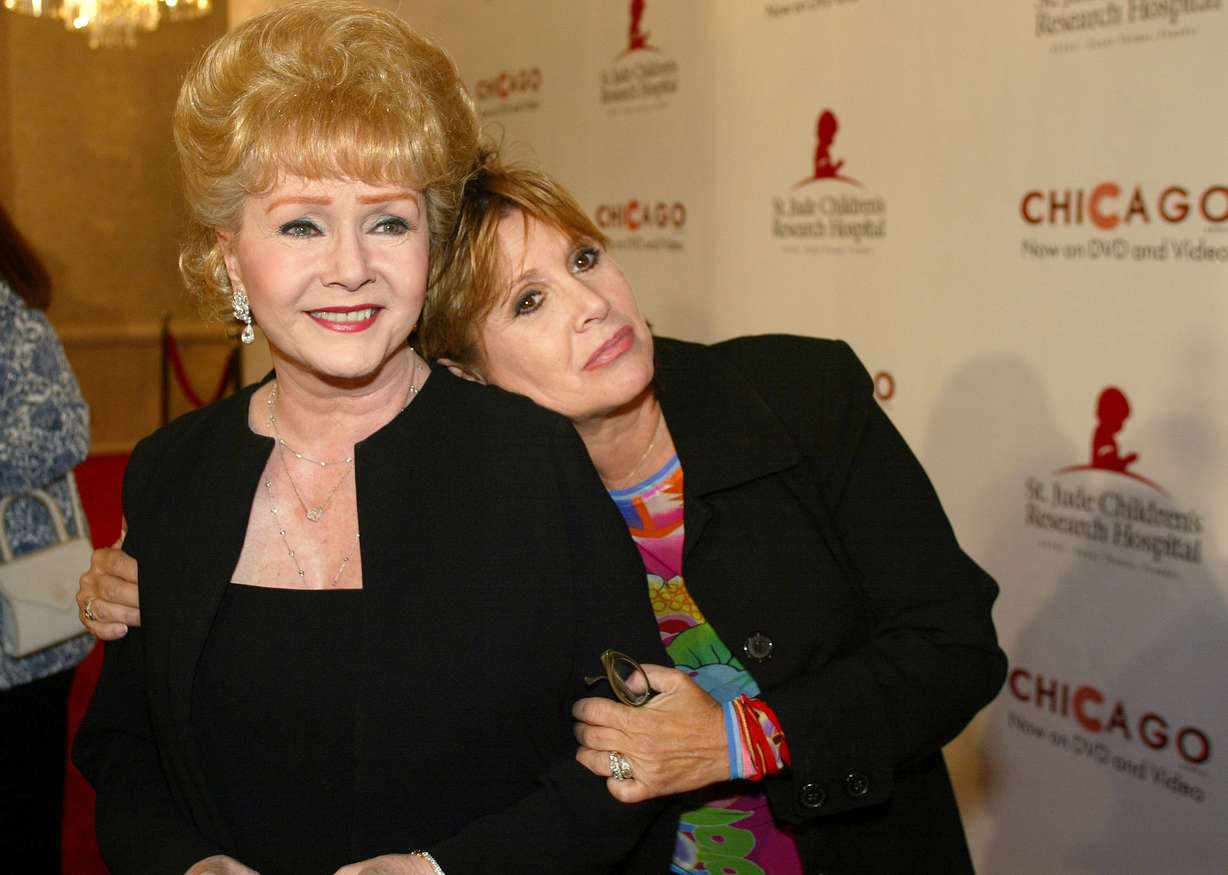 But her biggest break as an actress came just a few years after she dropped out of high school to appear alongside her mother on Broadway.
She beat out the likes of Jodie Foster and Amy Irving for the part of Leia in George Lucas' original 1977 "Star Wars." Her tough-as-nails princess was strong and independent — and the role positioned Fisher in the decades that followed as something of a feminist icon.
The film became a blockbuster — Box Office Mojo ranks it as the second highest-grossing movie of all time after adjusting for inflation, behind "Gone With the Wind" — and turned Fisher into an overnight star.
"I was trained in celebrity, so I did the only thing I knew," Fisher once told Rolling Stone. "I went into the family business."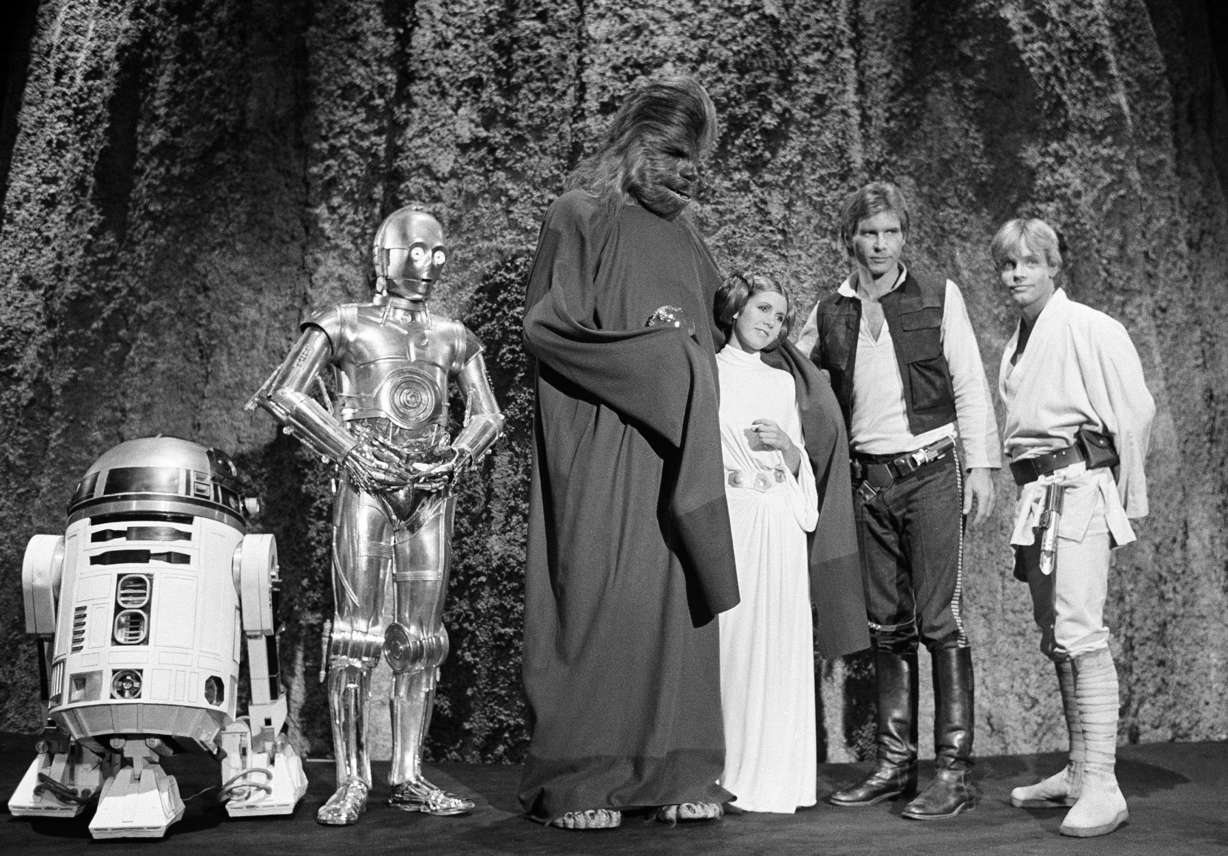 Fisher went on to appear in 1980's "The Empire Strikes Back" and 1983's "Return of the Jedi." She drew almost as much attention for Leia's hair and wardrobe as she did for her performances in the movies. Her character wore her brown hair in two enormous swirly buns over her ears, and donned a revealing metal bikini as Jabba the Hutt's captive in "Return of the Jedi."
Celebrity tributes
Tributes poured out Tuesday from her fellow members of the "Star Wars" universe.
"Carrie was one-of-a-kind...brilliant, original," co-star Harrison Ford said in a statement. " Funny and emotionally fearless. She lived her life, bravely...My thoughts are with her daughter Billie, her mother Debbie, her brother Todd, and her many friends. We will all miss her."
Skywalker Ranch spokeswoman Connie Wethington issued this statement from "Star Wars" creator George Lucas: "Carrie and I have been friends most of our adult lives. She was extremely smart; a talented actress, writer and comedienne with a very colorful personality that everyone loved. In Star Wars she was our great and powerful princess - feisty, wise and full of hope in a role that was more difficult than most people might think."
I'm deeply saddened at the news of Carrie's passing. She was a dear friend, whom I greatly respected and admired. The force is dark today!

— Billy Dee Williams (@realbdw) December 27, 2016
I'm deeply saddened to learn of the death of Carrie Fisher. I will miss our banterings. A wonderful talent & light has been extinguished.

— William Shatner (@WilliamShatner) December 27, 2016
R.I.P. Carrie Fisher. A brilliantly funny, talented woman. We will miss your humor now more than ever.

— Albert Brooks (@AlbertBrooks) December 27, 2016
Carrie Fisher has passed, she was funnier&smarter than anyone had the right to be. Sail On Silver Girl. Condolences Debbie & Billie
R.I.P.

— Whoopi Goldberg (@WhoopiGoldberg) December 27, 2016
Actor Peter Mayhew, who played Chewbacca in the "Star Wars" movies, said, "There are no words for this loss. Carrie was the brightest light in every room she entered. I will miss her dearly."
Kathleen Kennedy, president of Lucas' production company, Lucasfilm, said Fisher "had an indomitable spirit, incredible wit, and a loving heart. Carrie also defined the female hero of our age over a generation ago. Her groundbreaking role as Princess Leia served as an inspiration of power and confidence for young girls everywhere. We will miss her dearly."
'Hurt my feelings'
Fisher became a star alongside Hamill and onscreen love interest Harrison Ford, with whom she eventually revealed she'd been romantically involved for a brief time while filming the first "Star Wars" movie.
Her sudden fame overwhelmed her at times.
"Forty-three years ago, George Lucas ruined my life," she wrote in her book, "Wishful Drinking." "And I mean that in the nicest possible way."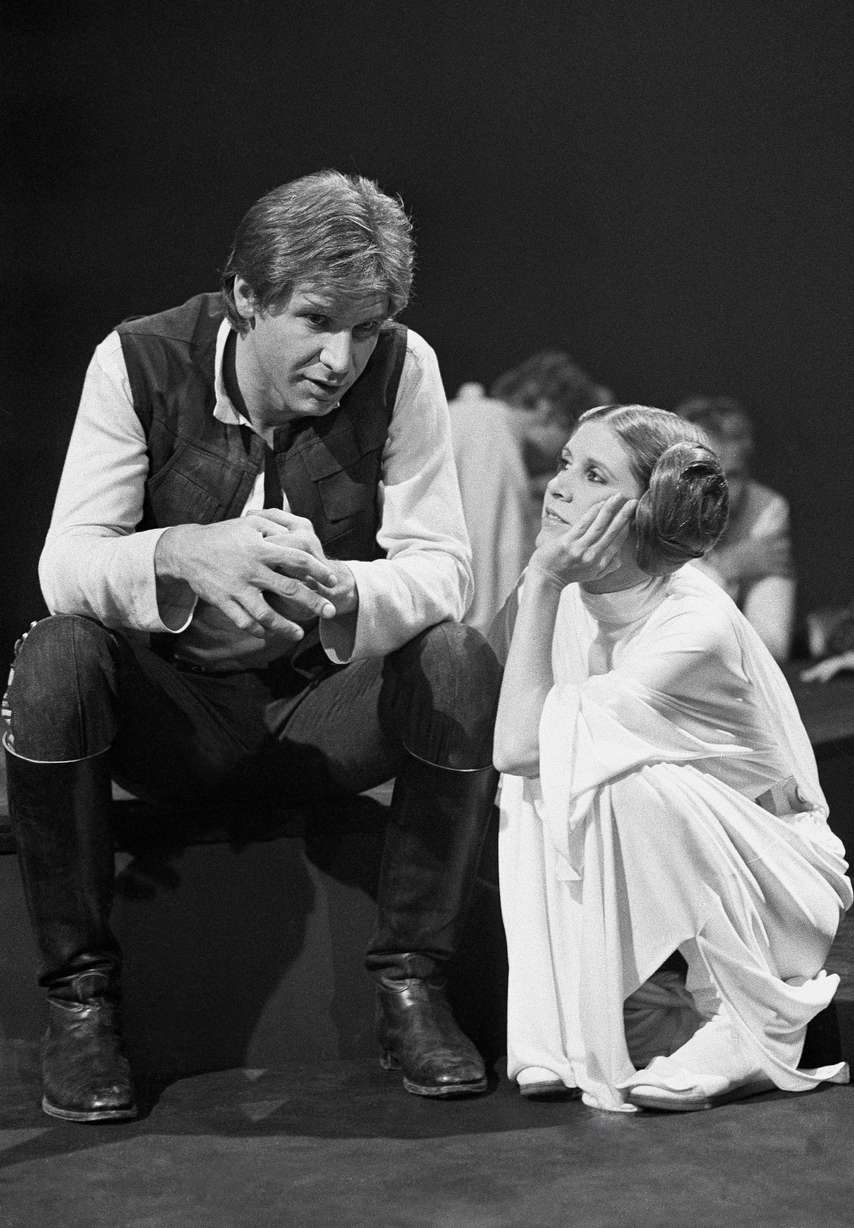 Fisher wrote about not loving the exposure that came with success — or Leia's characteristic hairstyle, which she called "idiotic."
"I weighed about 105 at the time, but to be fair, I carried about fifty of those pounds in my face! So you know what a good idea would be? Give me a hairstyle that further widens my already wide face," she wrote with trademark sarcasm.
After "Star Wars" Fisher had memorable supporting roles as a vengeful ex in "The Blues Brothers" and as a supportive pal to Meg Ryan and Billy Crystal in "When Harry Met Sally." Meryl Streep played a Fisher-like character in "Postcards From the Edge," based on Fisher's own semi-autobiographical novel about life as a recovering addict.
She published multiple books, including a memoir, "The Princess Diarist." Fisher also was known around Hollywood as a script doctor, having worked on such films as "The Wedding Singer" and "Sister Act."
Nearly four decades after the first "Star Wars," the actress reprised her most iconic role in 2015's "Star Wars: The Force Awakens."
Fisher fired back at fans who mocked her for having aged since her last appearance in a "Star Wars" movie, tweeting, "Please stop debating about whether OR not I aged well. Unfortunately it hurts all 3 of my feelings."
Talked about struggles
Fisher spoke openly about her struggles with alcoholism and bipolar disorder. She also was an advocate for mental health awareness and treatment.
"There are a couple of reasons why I take comfort in being able to put all this in my own vernacular and present it to you," she wrote in "Wishful Drinking," after detailing her diagnosis and an overdose incident. "For one thing, because then I'm not completely alone with it. And for another, it gives me a sense of being in control of the craziness."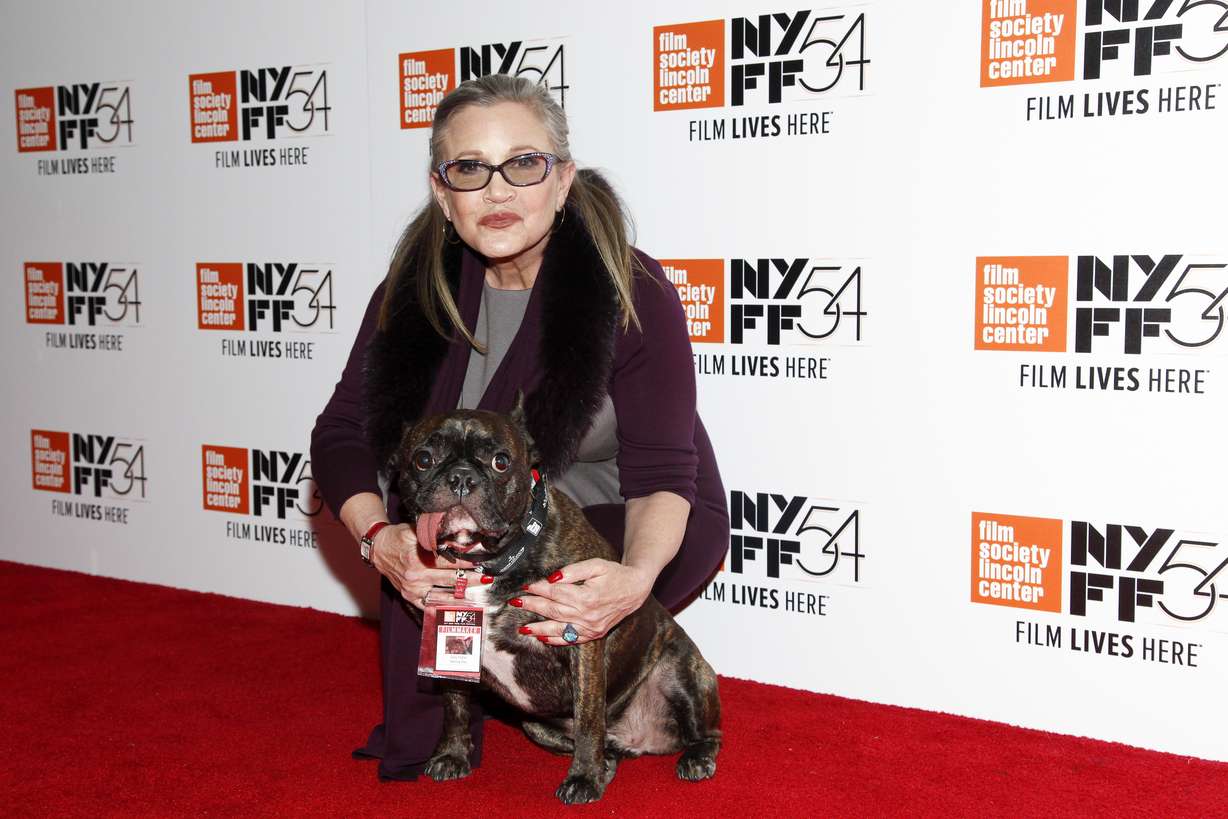 She also spoke knowingly about the life of a celebrity. In a 2009 interview with CNN, Fisher said she was reluctant to enter the entertainment business because she saw what it did to her parents.
"Their bright, white, hot star of celebrity was slowly dimming and fading and cooling. It scared me. I saw what it did to them. It hurt them," she said.
People mistake celebrity for acceptance or love and believe they can maintain some "fantastic level" of fame forever, but that isn't the case, she said. Seeing what the effect that reality had on her parents led her to believe that "celebrity is just obscurity biding its time," Fisher told CNN.
Family says thanks
Fisher is survived by her daughter, "Scream Queens" actress Billie Lourd, whose father is talent agent Brian Lourd. Her mother, brother Todd Fisher, and half-sisters Tricia Leigh Fisher and Joely Fisher also survive her.
Fisher was married to singer-songwriter Paul Simon for less than a year from 1983-84.
Fisher's representative, Nicole Perez-Krueger, issued this statement from Billie Lourd: "She was loved by the world and she will be missed profoundly. Our entire family thanks you for your thoughts and prayers."
Debbie Reynolds posted on Facebook: "Thank you to everyone who has embraced the gifts and talents of my beloved and amazing daughter. I am grateful for your thoughts and prayers that are now guiding her to her next stop. Love Carries Mother"
Fisher's death is the latest devastating loss to the Hollywood community, which has seen a number of legends pass away in 2016.
She was, you could say, a force.
— CNN's Ralph Ellis, Brandon Griggs and Eliott McLaughlin contributed to this story.
Copyright 2016 Cable News Network. Turner Broadcasting System, Inc. All Rights Reserved.
×
Related stories
Most recent U.S. stories