Estimated read time: 4-5 minutes
This archived news story is available only for your personal, non-commercial use. Information in the story may be outdated or superseded by additional information. Reading or replaying the story in its archived form does not constitute a republication of the story.
The holidays may be some of the happiest times of the year, but they can also be some of the most dangerous and stressful. More traffic, worse weather, more safety hazards and the potential for holiday blues, among other challenges, face many during the months between Halloween and New Year's.
Here are a few tips from Salt Lake Regional Medical Center to ensure you make it through the holidays safely (though, unfortunately, there may be no way to avoid eating your mother-in-law's infamous fruit cake).
Throw out leftovers after four days
If you ever catch yourself wondering if those leftovers in the fridge could still be safe to eat, the answer is probably no. "Leftovers can be kept for three to four days in the refrigerator," according to the Mayo Clinic. "After that, the risk of food poisoning increases. If you don't think you'll be able to eat leftovers within four days, freeze them immediately." When you reheat them, use a clean food thermometer to make sure their internal temperature reaches 165 degrees Fahrenheit.
Check weather forecasts for your driving route
Driving a long distance during the holidays? Check the forecast for the route you plan on taking in addition to how the weather will be at your destination. If necessary, reroute your travel plans to avoid the worst of the bad weather. Better to add an hour or two to your travel plans than get stuck overnight on a snowy mountain pass. By accessing the state's transportation website, you should be able to see reports of accidents, closures and construction notices as well.
Carry snow chains
Buying snow chains early in the winter, before the cold weather really hits, will give you peace of mind when the snow starts. Plus, it might be harder to get snow chains if you wait until everyone is buying them, and you never know when the weather might take a turn for the worse.
Check holiday light strings for wear
Lights are a common feature of holiday decorations, but they can also pose a safety hazard. You should "make sure there are no exposed or frayed wires, loose connections or broken sockets," says the National Safety Council. Having to buy a new string of lights might be inconvenient, but it's much cheaper than dealing with a house fire.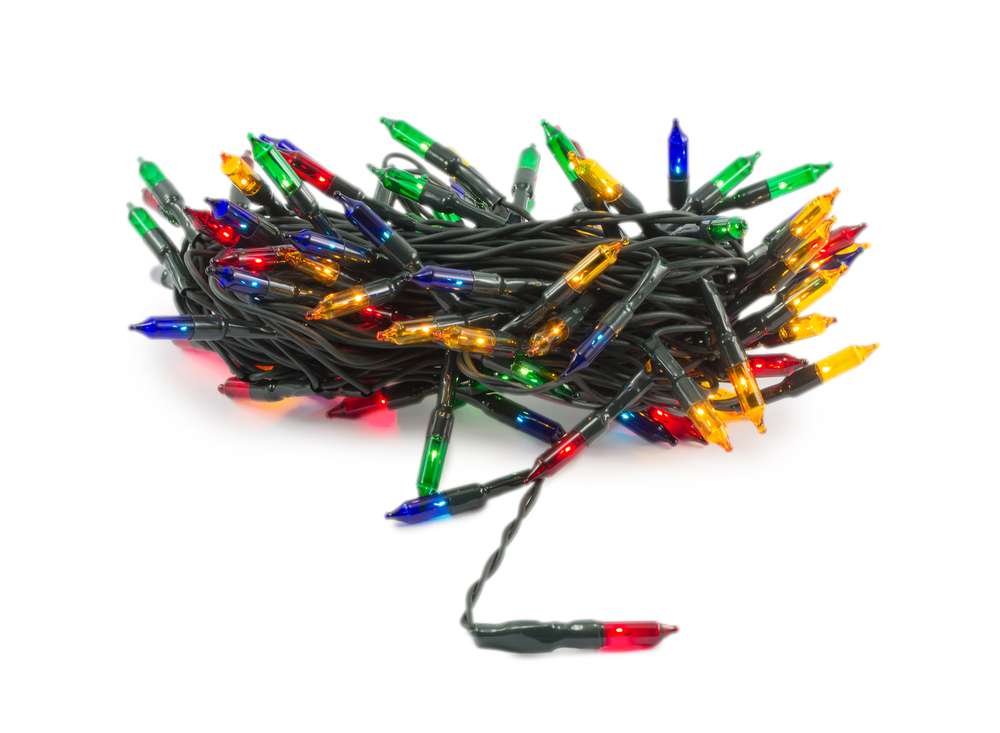 Designate a driver
It might sound obvious, but it's a precaution you could easily decide you can do without. If you're planning on consuming or serving alcohol this holiday season, make sure there's a responsible, sober adult available to hold on to the car keys, and check them at the door, even if you don't intend on drinking very much. Or, call an Uber.
Shop early and don't overschedule yourself
Waiting until the last minute means more stress for you, plus the necessity of dealing with busy roads and crowded stores. Don't overextend yourself on parties or homemade gifts. No matter how cute those hand-sewn snowmen look on Pinterest, it isn't worth sacrificing your sanity.
Set a budget and stick to it
There's no faster way to stress yourself out than by spending more than you can afford. Sit down and plan your spending weeks in advance, so when those impulse buys tempt you at the grocery store you already have the resolve to turn your head and walk by.
Practice ladder safety
"In November and December 2010, more than 13,000 people were treated in emergency rooms nationwide from injuries related to holiday decorations," according to the U.S. Consumer Product Safety Commission. Ladders combined with slick conditions, uneven surfaces and overly helpful children can compound the risk of injury during the holiday season.
Make sure you always check the maximum weight limit on your ladder before carrying heavy decorations up it, make sure it extends three feet higher than whatever surface you are trying to reach, and have someone hold the bottom of your ladder when possible.
See a doctor when you're SAD
Cold, dark winter days and nights are approaching and for some, that means seasonal affective disorder (SAD) starts to set in again. "Don't brush off that yearly feeling as simply a case of the 'winter blues' or a seasonal funk that you have to tough out on your own," the Mayo Clinic advises. "Take steps to keep your mood and motivation steady throughout the year." See a doctor if you notice signs of SAD affecting you.
(In the app and can't see the quiz? Click here.)
×