Estimated read time: 3-4 minutes
This archived news story is available only for your personal, non-commercial use. Information in the story may be outdated or superseded by additional information. Reading or replaying the story in its archived form does not constitute a republication of the story.
Christmas is a time for family gatherings and gift exchanges and, if you're playing Santa and looking for stocking stuffers, it's never too early to start checking your list.
Although most family members ask for something specific or have one or two big gifts in mind, stocking stuffers are a great way to shower your loved ones with small and amazing gifts they'll love. Of course, "small" doesn't necessarily mean "cheap," but don't fret.
Use these ideas to stuff variety and excitement into your loved ones' stockings this year:
1. Phone accessories
As a general rule, most people have a cellphone, and they usually value it highly. Keep in mind certain relatives might be upgrading soon — if you know about their upgrade, even better. Get them a new tricked out case or a nice wallet phone case. Protection and style are key factors to look for. Car chargers, extra cables and other accessories are always nice to have, too, so focus on convenience.
2. Headphones
Whether your family member loves to rock out to the hits or if they prefer jazz, every person can benefit from a pair of good quality headphones. Ergonomic ear buds and cushioned headphones allow for easy listening to music, podcasts and audiobooks all day long. If they like to jog or just chill at work or school, some snazzy headphones should do the trick. If you want to really impress this year, consider Bluetooth headphones.
3. Gift cards
The sky is the limit with gift cards, and that's what's beautiful about them: they're completely customizable. Get one to their favorite restaurant, or if you don't know what that is, give a gift card to a group of restaurants. An iTunes gift card works well because most people enjoy free music downloads, or you can opt for a large department store or nail salon gift card. Either way, you're giving something they can use to treat themselves whenever they want.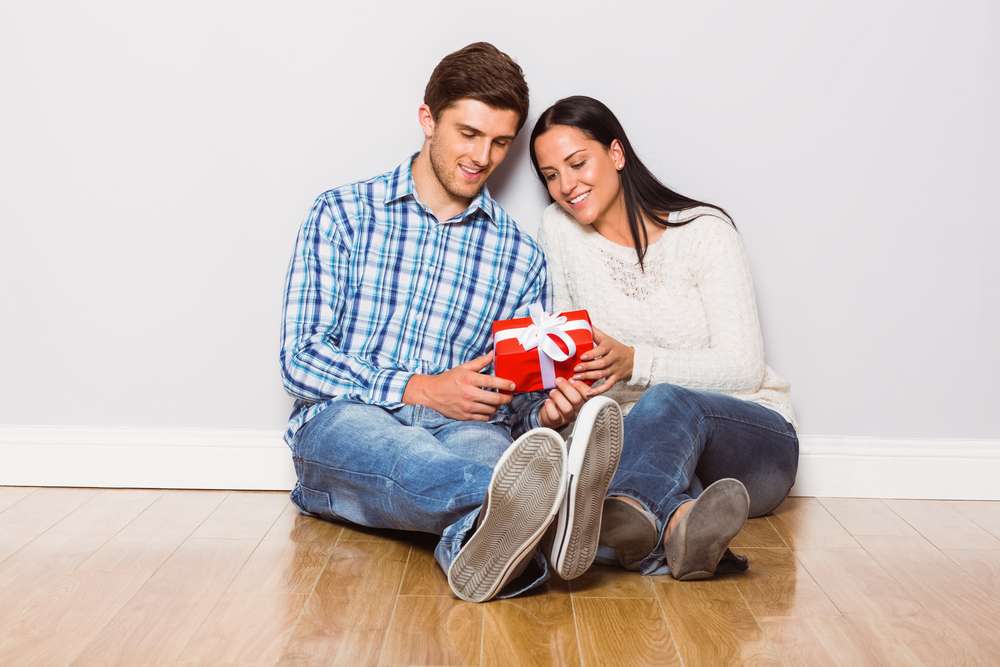 4. Cosmetics
Men and women alike benefit from using quality cosmetics, from hair pomade to skin toner. Of course, these might not come cheap, but imagine everyone's delight at receiving Clinique or Mac samples to try. A simple but reliable moisturizer is great, or a neutral shade of lipstick is a popular item. You can casually ask what their favorite cosmetics are, and then add it to the stocking stuffer list.
5. Treats
Christmas is a time for indulgence, so get the tastiest chocolates you can imagine. If dietary restrictions are a concern, consider spiced or candied nuts, or even sweet smelling bath salts. Whatever pampers and delights the senses will be a good choice, even if it's not edible.
6. Jewelry
Bracelets and pendants are nice, and people of all ages and genders often wear rings. Casual and formal wear both call for some finishing touches of jewelry, and you can give something beautiful and useful, like these silicone rings. Enso Rings offers stackable styles that are particularly popular for women who want to accessorize. Feel free to mix and match, or get your spouse a wedding band that they can safely wear every day, regardless of the activity.
Stocking stuffers can be both creative and useful. Armed with these ideas to get you started, pay attention to styles, trends and the needs of your family members for the best stocking stuffers this Christmas.
×