Estimated read time: 4-5 minutes
This archived news story is available only for your personal, non-commercial use. Information in the story may be outdated or superseded by additional information. Reading or replaying the story in its archived form does not constitute a republication of the story.
Everyone wants to live well at each stage of life, and this means working to understand and increase your individual health. Men and women experience changes to their bodies over time. In every stage, the two sexes face challenges of physical growth and fluctuating hormones.
For women, aging ultimately brings menopause. Men's changing health and emotional well-being isn't as straightforward — leaving many men, as early as their 30s, physically spent and miserable without knowing why.
By looking at common health changes faced by men, it's much easier to address issues and make lifestyle changes that can drastically increase their life satisfaction.
Dr. Blake Johnson, a urologist with over 12 years experience practicing locally in the field of men's health, says, "Many of men's health challenges are interconnected, so addressing one means looking at all of them." Johnson cites weight gain and inability to lose weight, diminished energy and sense of well-being, and decreased libido as the top three health concern that concern men.
Weight gain and loss of lean tissue
After 30, people of both genders begin to lose lean muscle and experience a drop in their metabolism. It's easy to pick up a doughnut and not want to sacrifice time with your kids to go to the gym later. However, when men become obese, the excess adipose tissue compounds issues that are exacerbated by aging men's changing energy and hormone levels. Johnson says, "Fat cells can increase estrogen levels in men, which can cancel out testosterone. This can, in turn, cause more negative effects on men's health as they age." Weight management is an issue that men face as they age, but addressing it can help with a number of connected concerns.
Declining energy levels
One of the critical drivers of aging and health concerns for men is diminishing testosterone levels. Testosterone has individualized effects on different men, but one common symptom of low testosterone is lack of energy. According to the Mayo Clinic, the average man's testosterone starts declining slightly as early as age 30. With male life expectancy resting at 76.4, according to 2014 statistics from the Center for Disease Control and Prevention, testosterone levels are a concern for the bulk of men's lives. "In this case, unfortunately, we don't feel like being active and watching out diets — doing the exact things that could make us feel better and could help our hormone levels," says Johnson. The lack of energy is something that has profound effects on men's quality of life as they age.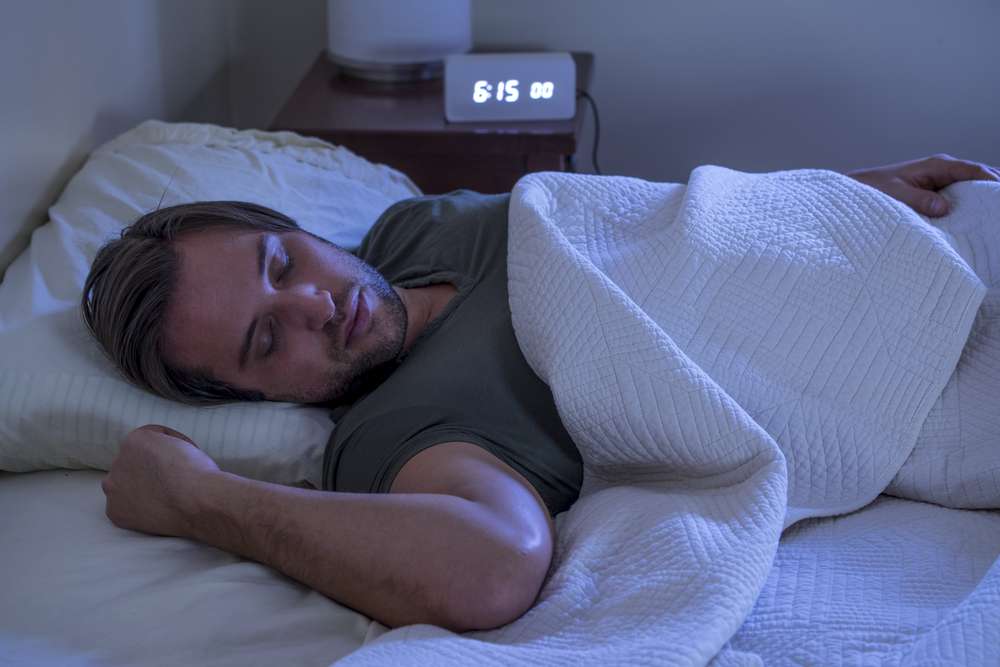 Libido issues
This leads to the third concern for men as they age: the desire and ability to engage in sexual activity. With declining libido comes a host of overall well-being problems, including crises of self. Libido can be affected by numerous factors, including medications, mental hangups like low self-esteem and lower testosterone stemming from gradual decline or obesity. Johnson says, "Men think that just being a man is an inherently sexual thing; they can't imagine not having that drive. But without testosterone, you don't care about it; it's just not a concern anymore."
Ways to combat and address negative effects of male aging
Energy, libido, testosterone levels and overall well-being are connected. The great news is that once you start to make progress addressing one, the rest improve. Exercise, diet, supplements and medical therapies, including testosterone replacement, have the potential to benefit men, but the exact recipe for success is highly individual. Getting to the gym can help you lose fat and gain energy, but you should always consult your doctor to find out which part of your healthy aging process you should start with. Just reading and thinking about how your body is changing and what you can do to live a better life is the perfect first step.
For additional information please visit saltlakeregional.com or call 801-350-4111.
(In the app and can't see the quiz? Click here.)
×