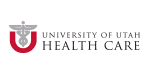 This story is sponsored by University of Utah Health Care. Follow our Health Feed for expert health news and information.
Gabriel Niculescu never thought he would be able to control his stutter. He had developed it at age four after being traumatized by a large earthquake and as he grew developed coping mechanisms to help mask his stutter from others. "My speaking with a stutter seems to have affected so many things in my life, from the activities I was involved in, to the career path I chose," he says. "I had been thinking on and off for about 10 years to try to get some help to improve my fluency. Some things I read online made me kind of depressed that there wasn't really much that could be done for adult stutterers."
Niculescu's experience is not unusual. Many adult stutterers are not aware there are treatment options available. While speech therapy is common for children its availability becomes lesser as people age. Also, stuttering is rarely adequately treated at any age.
"The majority of speech pathologists aren't experts in stuttering," says Michael Blomgren, Ph.D., Professor and Chair of the Department of Communication Sciences and Disorders at the University of Utah. "Some of them will never work with someone who stutters."
Improving speech
Blomgren heads up an intensive two-week clinic aimed at helping adults who stutter. For the past 16 years, the clinic has taught people from all over the world how to improve their speech and accept their stutter. "About two years ago, I met a former clinician that had worked at the clinic," says Niculescu. "She told me that if I could commit to going to the two-week intensive stuttering clinic and then commit to practicing about 30 minutes every day after that, she was confident I could achieve a high degree of fluency."
The clinic does not cure stuttering, but rather helps those who stutter improve their speech through a series of exercises. The primary technique taught is called prolonged speech. It involves having the stutterer slow down their speaking rate, examine each mechanism of speech, and slowly increase the speed as they improve speech fluency. "When people who stutter slow down their rate of speech they stutter less," says Blomgren. "They are more able to control their speech. But it takes a lot of practice."
Finding acceptance
Another important part of the clinic is helping stutterers accept their stutter as many of them try to hide it. Niculescu admits it is something he did in the past. "Over the years, I discovered that the more and the longer sentences I spoke, the more I seemed to stutter. So I became a master of one-liners," he says. "My one-liners became a way for me to get across information that I needed to give and to also sprinkle in some humor that could diffuse possible tension that arose from me not being able to speak like most other people."

Blomgren says the clinic teaches stutterers to "advertise" their stutters instead. This involves talking openly about stuttering with family, friends and co-workers and disclosing the stutter early in a conversation with a stranger. "We teach not to be scared of the stutter so you are not spending all that time trying to hide it," he says.
Making that shift from hiding to advertising has been key for Niculescu in continuing his progress. "I see stuttering moments now as opportunities to test out my newfound skills and see them as opportunities to learn and get better at being more fluent," he says. "I would say my stuttering has reduced by about 80 percent."
Life changing results
The results of the stuttering clinic are life changing for most. Blomgren says many of those coming to the clinic are doing so for reasons related to their career, like Niculescu. "Although I initially picked a career in computers because I had hoped that I would never have to speak (and stutter) with a computer, over the years I learned that a good portion of my job entails communicating with actual people," Niculescu says. "Whether on the phone with vendors, in conference room meetings, in training situations or just collaborating with my boss or coworkers, I had to talk more than I was comfortable doing. I saw my participation in the intensive stuttering clinic as an investment in myself, no different from other continuing education or self-improvement type activities that most of us have to do over the years to remain competitive in the job market."
"The biggest benefit I have felt has been a huge increase in my self-confidence," says Niculescu. "I feel so much more empowered knowing that it is within me to continue to practice and gain more control over a thing that seemingly used to control me."
Click here to find out more about the intensive stuttering clinic or to look into the 2017 clinic.
×