Estimated read time: 4-5 minutes
This archived news story is available only for your personal, non-commercial use. Information in the story may be outdated or superseded by additional information. Reading or replaying the story in its archived form does not constitute a republication of the story.
SALT LAKE CITY — Coming into his junior season last year, cornerback Dominique Hatfield was a marked man — a young college football player in trouble with the law. It was the exact thing he tried to avoid by moving from his crime-ridden hometown of Los Angeles, California, to Salt Lake City, Utah.
In a matter of days, Hatfield's life had changed, and not for the positive, as a coveted scholarship was in jeopardy of being revoked and the sport he loved potentially gone forever. Most pressing, though, was an alleged felony he was accused of committing that could put him behind bars for years.
Hatfield was later shown to have not been involved in the aforementioned crime, but a subsequent misdemeanor assault charge was later filed through the court system from an unrelated event. He would later enter a plea of no-contest in April 2016 and would be cleared of all wrongdoings as long as he was not involved in criminal activity during the following 12 months.
Fearing he had become another "stereotype," Hatfield owned up to his mistakes and recognized the wake-up call available to him after the fear of everything he dreamed about was nearly ripped away.
More than a year and some hard lessons learned later, Hatfield has emerged as a college graduate — a first for his family — and a leader of a defensive unit few can match in college football. Most importantly, he has a clear vision of what is expected of him and the team as a senior ready to embark on his final season in the program.
"It's beautiful. I can really focus on football," Hatfield said. "I don't have to go back and forth to court. I don't have to listen to a lot of trash talk — a lot of negative (comments)."
Hatfield owns up to his past, but doesn't believe it defines who he is as an individual. He's sorry his legal drama brought negative attention to the university and the football program, but is ready to move forward and welcome his new role on the team. "I just try to come with attitude, heart and courage."
In the three weeks of fall camp this year, there was a noticeable change to how Hatfield approached the season. Yes, he still chirped at receivers about how much better he was than them, as most cornerbacks do, but there was a subdued, yet mature leader on the field intent on fine-tuning his skills while helping his counterparts get better.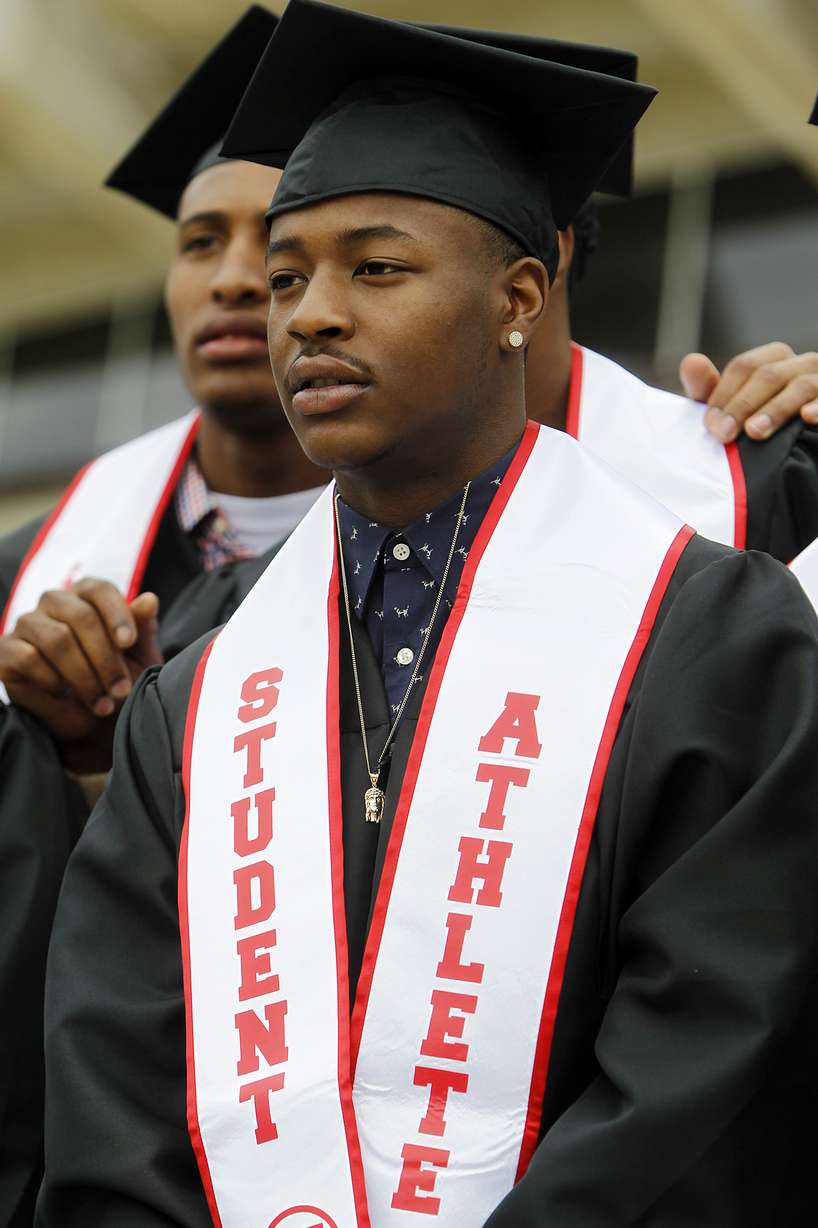 In all, Hatfield has commanded a larger leadership role on the team. On the final day of fall camp, his teammates named him one of the team captains going into the season, solidifying the trust and confidence the team has in him.
"People just look at me to be a leader. I feel like I've always been a natural leader," he said. "Now it's all just about speaking out, just having more of a voice. I try to lead with my actions and my work ethic on the field. Now I've got to speak out and hold people accountable, hold myself accountable more."
As a "ballhawk," he's never satisfied with his performance on the field and looks to reach a personal goal of seven interceptions and 50 solo tackles this year. Last season, Hatfield had four interceptions, including one returned for a touchdown, and 27 solo tackles.
From a team perspective, though, Hatfield is content doing his share on the defense and contributing to the overall goal of the secondary to get interceptions and score some points.
"We're ballhawks, we're nasty, we're relentless, we're smart," Hatfield says of the secondary unit, pointing to an experienced group not ready to be outdone by the highly talked about defensive line.
"It starts with Domo Hatfield," head coach Kyle Whittingham said. "He's an experienced guy that's performed well."
Hatfield enters his senior season as a projected top 30 NFL prospect at cornerback. However, a strong season could vault him up the list as he prepares for the next chapter of his life. For the time being, though, it's all business in the college ranks as he attempts to show his leadership capacity on the field and an increased effort on the field.
×
Most recent Sports stories