Estimated read time: 5-6 minutes
This archived news story is available only for your personal, non-commercial use. Information in the story may be outdated or superseded by additional information. Reading or replaying the story in its archived form does not constitute a republication of the story.
When you get down to it, saving money can take up a lot of time. Keeping track of all your spending, expenses, income and receipts? It sounds like a bore, and maybe impossible. But with the advent of money-saving apps and access to your bank account online, you can stop making excuses and start saving without even having to think about it.
KSL and Zions Bank want to help you save without feeling overwhelmed or stressed, so here are six simple ways to save money without the hassle:
1. Save on groceries
Everyone needs groceries — it's just a fact of life. Another fact of life is that even people who are not elite athletes in training are busy people with limited time. But what if you could save on groceries you already buy without the pain of cutting out coupons? That's where some useful mobile apps come in.
Ibotta has become a well-known favorite among money-savers simply because it gives you cash back on most retail items. From common to unique groceries, Ibotta offers cash back for specific brands and also go-to staple items like milk and eggs.
Just tap on the offer, answer a short question and scan each item's barcode before uploading a picture of your receipt to receive payment. Money will accumulate in your account up to $20 before being transferred to your choice of payment: Venmo, PayPal or gift card form.
If you actually like to coupon clip, Favado is a great supplemental coupon app that alerts you to where and when things are on sale. For those who already have a store loyalty card, check out SavingStar that offers cash back like Ibotta, but also makes it easier for loyal customers to earn rewards.
2. Stay aware of purchases
Some people are natural budgeters and account balancers who always know what's cleared in their checking accounts. But if you share a checking account with another spender, or if you just want reminders, you can sign up for alerts that email you when your checking account dips below or above any specified amount. You can also sign up to receive emails with account balance reminders every day or whatever frequency you prefer. Setup is easy. You'll find that if you're notified each time you spend money, it makes it that much easier to cut back on unnecessary spending.
3. Shop like you are in a race
To the swift goes the prize! You don't have to wear a track suit to the shopping mall, but if you put a time limit to your trip through the store, you will only buy the things you truly need. The longer you spend in the store, the more you will buy, including stuff you can do without.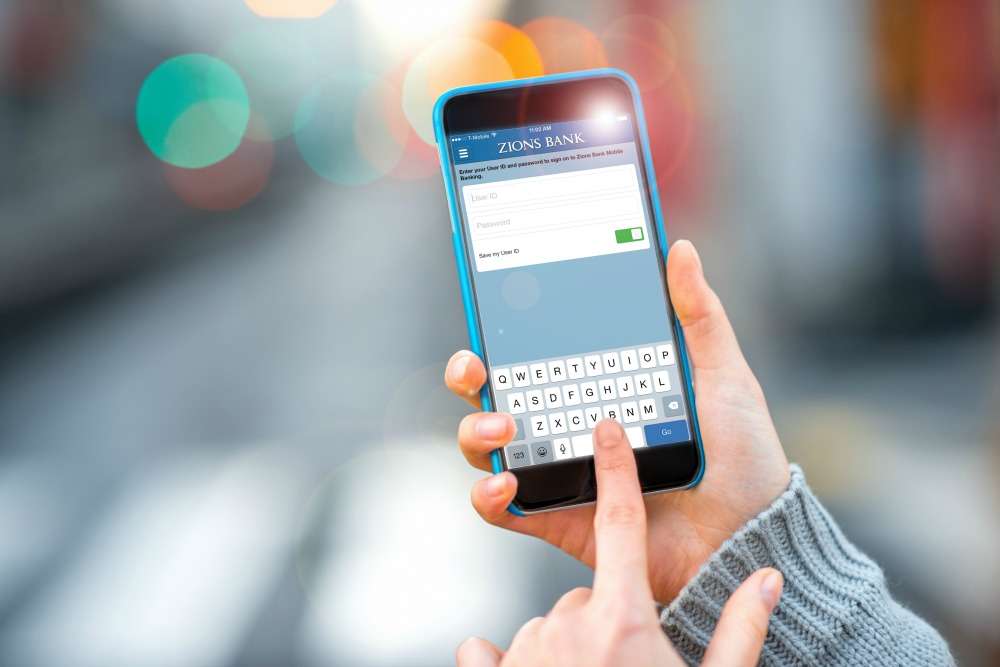 4. Keep track of it all
Athletes have the luxury of letting judges keep track of their score. You can use a mobile app to keep score with your spending.
Two popular budget apps are the well-known Mint and the Utah-based You Need A Budget. With a budget app, you don't have to worry about forgetting to pay a bill because the information is all there. These apps give you reminders when needed, and records all of your spending along with income for an updated budget view at a moment's notice. Similarly, the Digit app helps you save money without thinking about it by tracking your spending and offering helpful ways to cut down on unnecessary costs.
It's also a good idea to enable alerts through your bank account for bills and payments, too.
5. Avoid late payment fees
If an athlete is late to compete in an event, the judges don't wait. He or she loses. You also lose when you are late paying bills. One of the best ways to save money is by avoiding such unnecessary fees.
Some fees can be avoided by not letting your account balance get too low. Rather than wait until you have time to drive down to the bank to deposit checks, you can now use your smart phone to take a picture of each check and deposit it by phone.
If you had the money in your bank account but just forgot to pay the bill, that's a late fee you could have avoided. Prevent added costs by staying in touch with your bank and allowing online bill pay and auto-withdrawals to keep your bills paid, even when you might have forgotten.
6. Protect your financial information
In many sports, you carefully protect the ball because if you lose it, your opponent can score. Similarly, your phone or credit card/debit card information in the wrong hands puts you and your financial stability at risk. To avoid losing your money if the happens, enable mobile fraud alert service. This will keep you protected and aware if any unauthorized spending happens on your account, phone or cards.
From online bill pay to mobile alerts that notify you about your bank account balance and recent purchases, there are plenty of easy ways to ensure that you money stays safe and your bills get paid on time. To learn more about additional mobile banking services, visit zionsbank.com.
×