Estimated read time: 3-4 minutes
This archived news story is available only for your personal, non-commercial use. Information in the story may be outdated or superseded by additional information. Reading or replaying the story in its archived form does not constitute a republication of the story.
SALT LAKE CITY — Tim Lincecum walked away from Bees batting practice Sunday afternoon with his hood covering his head.
After two Cy Young awards and three World Series rings, the MLB standout pitcher was set to start his second assignment with Triple-A Salt Lake, which began Friday.
It's not ideal. But it's still a chance to prove himself.
"It's different. It's refreshing, because I've always been the guy to push myself," Lincecum told local media Sunday before the Bees' 6-2 home loss to Round Rock. "I never tried to sit on one thing I was doing, and this is an opportunity to take advantage of it."
Baseball is baseball, after all, and "The Freak" is just happy to be playing again after injuries tore through his 2015 season and forced an exit from San Francisco.
"I just want to get back on the mound," he said. "The opportunity presented was to come back here with familiarity and where I had a little success before I called got back up.
"I'm just going to try to ride that mental conditioning in the same way."
After signing with Anaheim midway through 2016, Lincecum reported to the Angels' Triple-A affiliate Friday, his second assignment in Utah. He'll start on the hill Monday when the Bees complete a four-game series with Round Rock at 7:05 p.m. MT.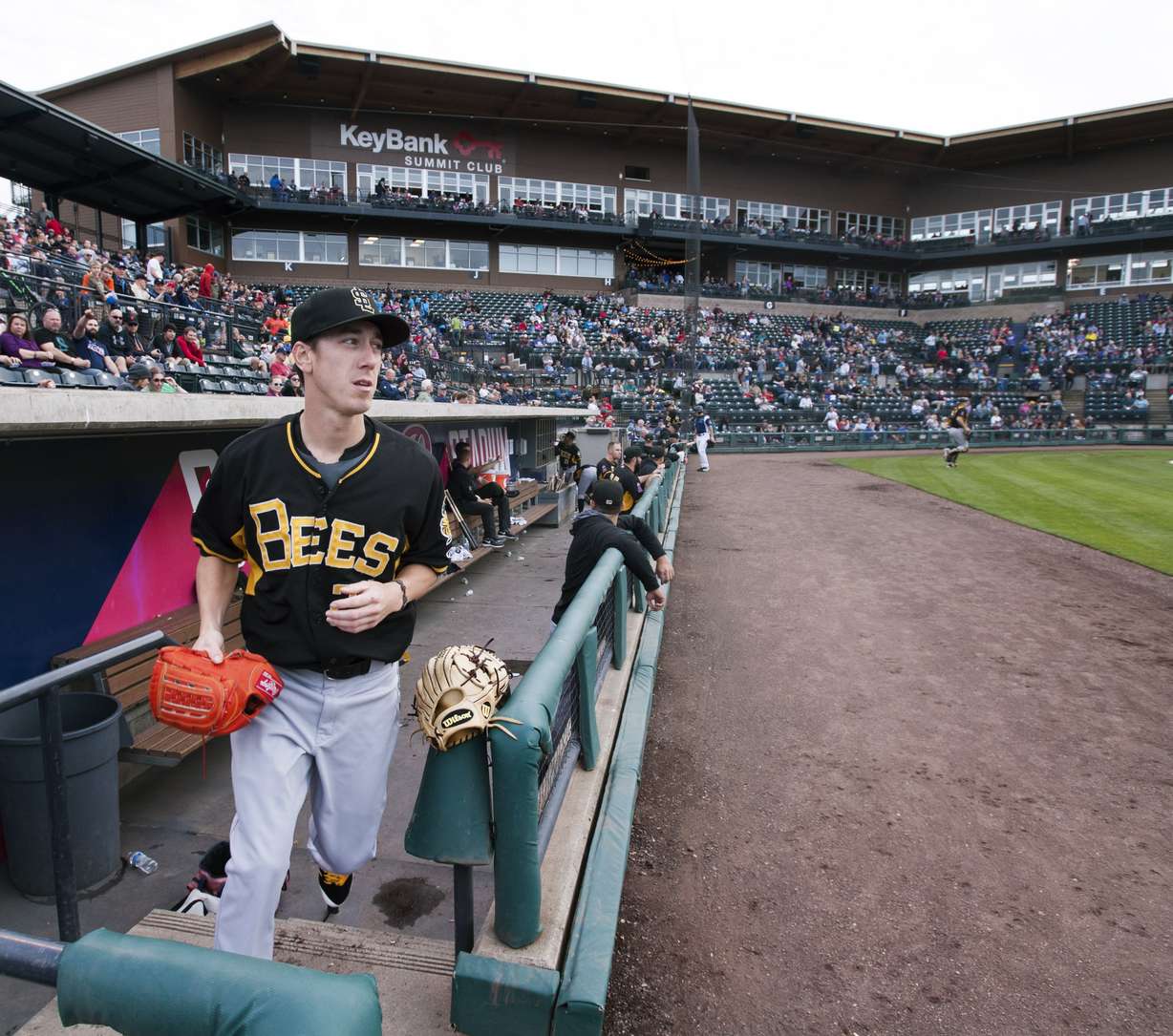 "Tim Lincecum is arguably the highest profile player to play for the Bees," Salt Lake general manager Marc Amicone said. "We welcome him to Salt Lake City, hope for a successful climb back to the Big Leagues and encourage Bees fans to come out to Smith's Ballpark to watch a baseball superstar in person."
The former ace is still trying to reclaim his form after hip surgery last year. The former two-time NL Cy Young Award winner is now 31 years old, though he did flash a fastball between 88 and 91 mph during a tryout in May before the Angels picked him up.
Recently, his fastball has dipped into the mid-80s, and he admits to struggling with his command. Lincecum held just a 9.16 ERA in nine starts with the Angels after finishing one rehab stint with Salt Lake City in June.
"It's been tough," Lincecum said. "I have high expectations on myself, and when I don't follow through, it wears on me a little bit. Through a long season, that can be devastating to a guy's psyche and his emotions.
"I think they did the right thing in putting in down here. Now I just want to get back on the mound and see what I can do."
Coincidentally, Monday will also feature another major league pitcher. Derek Holland is on assignment from the Texas Rangers to their top affiliate, and will start for the Express. Former Utah star C.J. Cron is also on assignment with the Bees.
"Right now, I just want to enjoy the game," Lincecum said. "I'm looking for consistency every day and a delivery that will work with me the rest of my career."
Related Story
Lincecum was 7-4 with a 4.13 ERA in 15 starts a year ago for San Francisco. Despite winning three World Series rings in eight seasons, the Giants didn't re-sign Lincecum after degenerative hip issues forced him on to the disabled list with surgery last September.
"Here and there, (the hip) ranges. But I've been thrown off in inconsistencies, and hopefully my land foot can bring more consistency toward my arm and the plate," Lincecum said.
The Angels are confident Lincecum can re-find his groove and get back to the league — proving to be the player they signed after a public tryout.
"They had a lot of faith in me. They don't think it's a big adjustment, and I agree with them," Lincecum said. "They are very small things that look big up there.
"Down here, I get a chance to do that and I get that opportunity."
×
Related stories
Most recent Sports stories