This archived news story is available only for your personal, non-commercial use. Information in the story may be outdated or superseded by additional information. Reading or replaying the story in its archived form does not constitute a republication of the story.
Commonly referred to as TBIs, traumatic brain injuries are caused by a bump, blow, or jolt to the head that disrupts the normal function of the brain. Even a concussion is a type of TBI and all concussions should be taken seriously. TBIs are often called a "silent epidemic" because so many of these injuries and their effects are totally invisible to an outside observer. TBIs affect an estimated 5.3 million Americans. In Utah, 54 people are treated due to a TBI and another eight die every day. However, the number of people living with an undiagnosed TBI or who suffer from lifelong disabilities as a result of a TBI is most likely much greater.
While these injuries are common, they are among the most devastating injuries a person could suffer. According to the Centers for Disease Control and Prevention, TBIs can have a dramatic impact on a person's ability to lead an active fulfilling life. A TBI can make it difficult for a person to work or go to school. Individuals may also suffer from short- and long-term memory loss, problems with their vision or movements, trouble sleeping, or mood and personality changes.
While TBIs can have long-lasting effects, it is possible to live a fulfilling life while dealing with the effects of a brain injury.
The Utah Department of Health has teamed up with KSL.com to bring you four celebrities who are currently living with a TBI.
1. Steve Young
Former BYU football player and NFL quarterback for the San Francisco 49ers, Steve Young knows a thing or two about TBIs. In fact, the NFL Hall of Famer experienced seven concussions before retiring in 1999 and reported to have suffered from symptoms of post-concussion syndrome for weeks following.
Young is now a football analyst for ESPN and recently contributed to Frontline's documentary "League of Denial: The NFL's Concussion Crisis" where he spoke about his experiences and his concern for current and future players.
2. Kevin Pearce
Kevin Pearce is a former professional snowboarder who won the Arctic Challenge, Nokia Air and Style in Munich, and the Billabong Air and Style in Innsbruck, Germany.
In 2009, however, while training in Park City, Pearce hit his head above the left eye while doing a maneuver on the half-pipe called a cab double cork, suffering a TBI.
According to Pearce, he had suffered a concussion just days earlier in a previous attempt at the trick, and says that his "brain was broken before" the incident. Pearce spoke in an interview for The Invisible Injury about ignoring signs of his prior brain injuries — choices that nearly cost him his life.
The former pro athlete no longer competes in snowboarding, but he is an advocate for helping prevent brain injuries.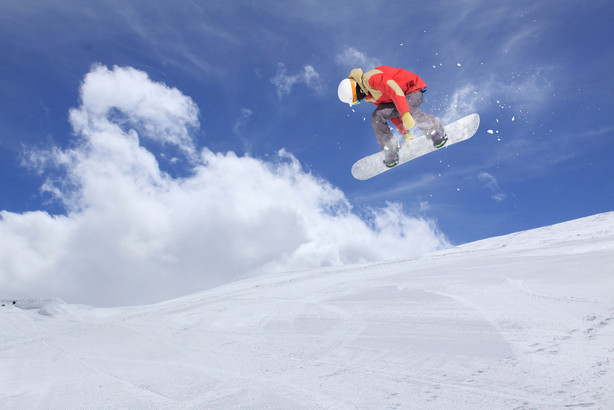 3. Amy Davis
Amy Davis was crowned Miss Utah in 2004, but just three years before, she laid unconscious on the track at Weber State University after falling during a cheerleading stunt.
Following the injury, Davis suffered bouts with depression and focus that were results of damage to her frontal lobe. Even so, she graduated in musical theater. In an interview, Davis cited music as a key part to her recovery because she "had to sit and focus."
The former Miss Utah is currently attending the University of Utah, pursuing a master's degree in music/piano performance. She is also a member of The Ladies in Red, a piano-performing quartet that supports the U of U Outreach Program and she teaches piano to underprivileged students in an afterschool music program.
As a TBI survivor, Davis is an advocate working to provide help for patients with TBIs. She is a former spokesperson for the Brain Injury Association of America and traveled the country as the keynote speaker at numerous conferences on behalf of brain injury survivors.
4. Gary Busey
Currently recognized as the eccentric personality for Amazon Fire, Gary Busey was a critically acclaimed actor who came to fame portraying Buddy Holly in "The Buddy Holly Story" (1978). Ten years later, Busey was in a motorcycle crash where he wasn't wearing a helmet. He fractured his skull and sustained permanent brain damage.
Today, he is an advocate for brain injury survivors. In an Oregon fundraiser for brain injury, Busey said "It's very important for me to let people know about traumatic brain injury," and when he won $40,000 on "Celebrity Apprentice" (2011), he donated it all to The Center of Head Injury Services in Missouri. He continues to bring to light the daily struggles of living with a traumatic brain injury.
Get help when you need it
Don't ignore the signs and symptoms of TBI or concussion. And while TBIs can affect people differently, if you experience any of the following after a bump, blow, or jolt to the head, even if you don't lose consciousness, get help right away:
Headache or neck pain that won't go away
Blurred vision
Lack of energy or tired
Ringing in the ears
Trouble sleeping or sleeping too much
Loss of balance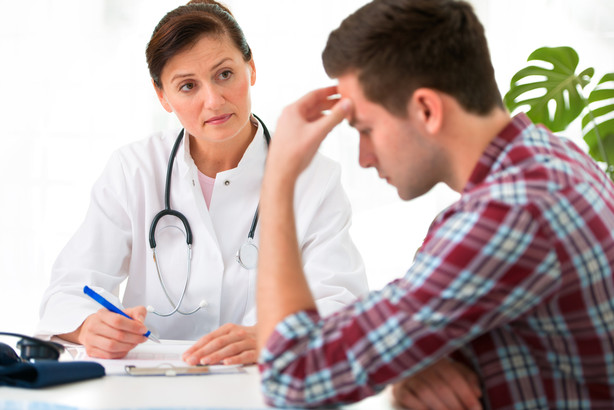 "Hurt" by loud noises or bright lights
Mood changes that aren't normal such as feeling sad, anxious, aggressive, or easily irritated
Confused or gets lost easily
Slow in thinking, speaking, or reading
Hard time getting organized, making decisions, paying attention, or solving problems
Forgetting things that happened a few minutes or days ago
These signs and symptoms can appear days, weeks, months, or even years later.
Keep hope
TBI survivor and brain injury coach at the Brain Injury Alliance of Utah, Adam Bullough, knows firsthand the devastating effects of a TBI, but he encourages sufferers to remain hopeful.
"Although brain injuries are horrible, there is always hope and room for improvement in the lives of survivors," he said. "Staying positive and focusing on the simple pleasures of life is the only way to continue the progress enjoyed by those who fight for it. Opening up to people who understand the challenges of a brain injury and have pushed through to a more satisfying life is a powerful way to see the satisfaction that can be obtained only by those whom have experienced such obstacles. Brain injuries are ugly, but they are by no means the end of true happiness."
If you suffer from a traumatic brain injury or know someone who has, the Utah TBI Fund can help. The TBI Fund connects you to caring, trained brain injury experts who understand what you're going through and can help you find the resources you need to return to work, school, or community and family activities. Neuropsychological testing and ongoing coaching services are also available through the TBI Fund.
For help, go to the Utah Department of Health website or email u>tbi@utah.gov</u.
×