Estimated read time: 2-3 minutes
This archived news story is available only for your personal, non-commercial use. Information in the story may be outdated or superseded by additional information. Reading or replaying the story in its archived form does not constitute a republication of the story.
PROVO — BYU baseball is going to the postseason, and it will do so as a conference champion.
The Cougars, who clinched a berth in the West Coast Conference Tournament on Thursday, won a share of the WCC regular-season title after finishing off a sweep of Santa Clara while Gonzaga lost to San Diego late Saturday night.
BYU (37-15, 18-9 WCC) won its first conference title since 2001, and a share of its first-ever WCC championship. Eric Urry's senior-night effort Saturday of 3-for-4 with three runs scored and an RBI led BYU to a 10-5 win over Santa Clara that finished the sweep.
The Bulldogs (33-16, 18-9 WCC) went 1-2 against BYU during the season series at Miller Park in Provo from April 28-30. The Cougars won the opener 11-2, Gonzaga took the middle game 9-5, and BYU won the rubber match 5-4 to clinch the series. The Zags also play one more non-conference game, a road trip to UC Santa Barbara on May 23.
After finishing below .500 in conference play in two of its first three seasons in the WCC, BYU has now finished with a winning record in back-to-back years. The 37 wins posted by the 2016 squad are the most since going 39-19-1 in 2005 as a member of the Mountain West Conference.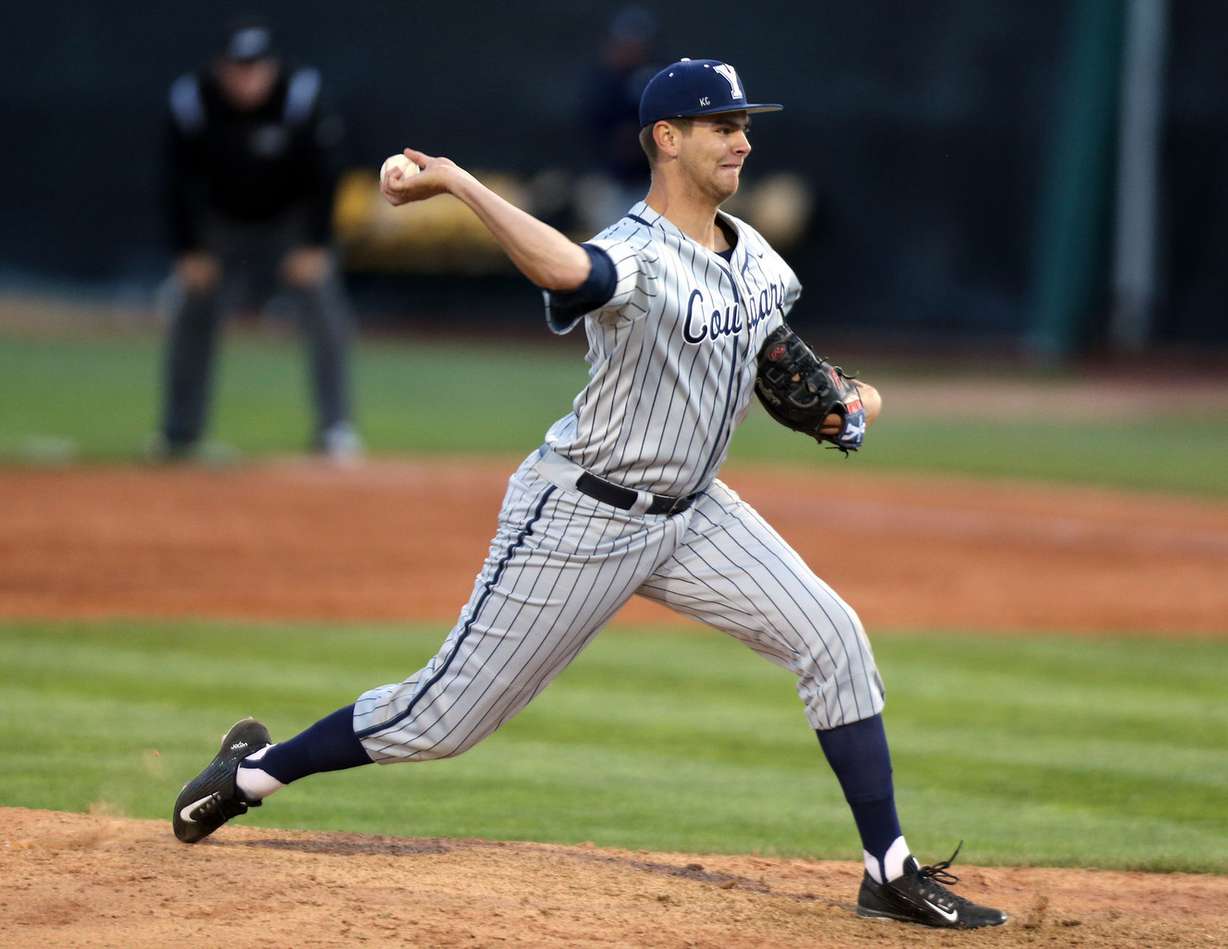 The Cougars have not been to the NCAA Tournament since 2001, a season when it won 38 games but lost in NCAA regional play to Rutgers and Northern Iowa.
This year's squad can clinch an automatic bid to the NCAA Tournament via the four-team WCC Tournament alongside Gonzaga, Pepperdine and Saint Mary's beginning Thursday, May 26. The WCC Championship is scheduled for May 27 at Banner Island Ballpark in Stockton, California.
Update (6 p.m. MT):
After Saint Mary's sweep of Portland following a 5-2 win Sunday, the Gaels (30-22, 18-9 WCC) also tied with Gonzaga and BYU for the WCC title. Saint Mary's will take the top seed into the conference tournament Thursday, and will play No. 4 Pepperdine. No. 2 BYU and No. 3 Gonzaga will square off at 8 p.m. MT in Stockton, California.
×
Photos
Related Stories