Estimated read time: 4-5 minutes
This archived news story is available only for your personal, non-commercial use. Information in the story may be outdated or superseded by additional information. Reading or replaying the story in its archived form does not constitute a republication of the story.
This story is sponsored by Utah Online Shool—a free public school open to all students in grades K-12 living anywhere in the state of Utah.
We live in a big, beautiful, diverse world. Many are fortunate enough to travel and see different cultures. They have experienced for themselves the opportunity to learn from the people whose unique cultures are ways of life. For those who have not yet seen other cultures outside of the United States, it's still possible to learn about them through education and by participating in events.
Whether physically visiting other countries or not, here are five things you can learn from other cultures.
New language
Although learning a new language has been made simpler through apps or programs, nothing compares to learning a language in the country it originates in or from someone who is from there. If fact, the only true way to reach full proficiency is by immersing yourself completely in the culture of the language you desire to learn. Communication with others in another country is essential and, for the most part, can only be accomplished using the native language. Learning another language also helps you express yourself in various ways that enriches your life.
Knowledge
You can read books, watch videos and even eat food from other countries whenever you please. But those experiences will never compare to the knowledge gained by being in another country or learning from someone from a different part of the world.
People of different backgrounds can offer you new perspectives on life. Even within the United States you find various perspectives and cultures ranging from North East to the South, from the Mid-West to the Pacific North West. Image the knowledge you'll gain from people outside this country!
If you are unable to travel or would rather learn about other cultures more easily, be on the lookout for cultural events that allow you to expand your knowledge while staying close to home.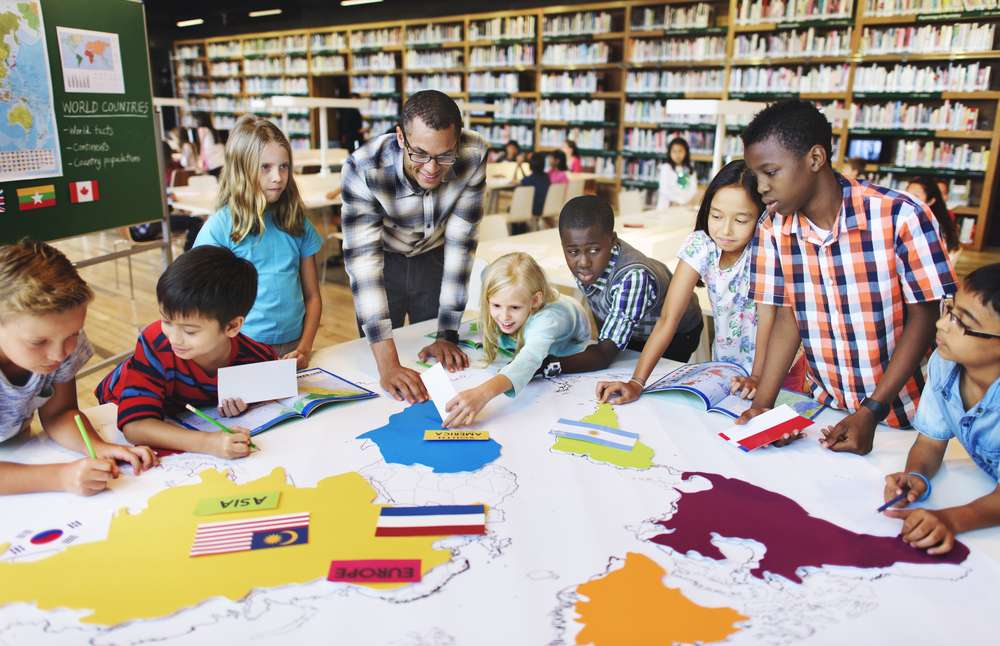 Unique traditions
Each culture has its own traditions that make it unique. In New Zealand, a tradition of the Maori people is called the haka. This fierce war dance involves intense facial expressions, stomping, loud chanting, chest-thumping and much more. It is intended to show the tribe's pride and strength and make the tribe's opponents fearful.
A tradition in Mexico is Dia de los Muertos, which means Day of the Dead. The people of Mexico believe that each year, the souls of the dead return to visit with their loved ones and celebrate just as they did when they were alive. Skull-shaped treats and skeleton figurines can be found all over, among other symbols. These are just two of the many traditions found in every culture.
Appreciate what you have
It can be hard to imagine what life would be like if we didn't have the resources we take for granted every day, such as reliable transportation, clean water, education and a home to live in. Many people in countries in Africa and Asia struggle to maintain even one of these luxuries, let alone all of them.
Living in the United States, one of the wealthiest countries in the world, we should appreciate what we have and that we are able to work to provide amply for ourselves, since this is not always the case in other cultures.
We're not so different after all
If you have traveled to another country or seen the differences found in other cultures, the experience was probably completely new and different from what you are used to. But no matter how much our lifestyles may vary, we are all working toward similar goals in life. Those goals include personal growth, relationships and trying to get the most out of this life. The next time you travel to a new country or participate in a fun cultural event, discover not only the differences, but also the similarities found among those from other countries.
Want your child to learn about other countries? A Celebration of Cultures 2016 is a free event at which K-12 students can discover the cultures and traditions found in South America, Tonga, Native America and many others. They will enjoy eating, dancing and learning. The event will be held at the Vivint Gym in Provo on Saturday, April 16, from 2 to 4 p.m.
×