Estimated read time: 1-2 minutes
This archived news story is available only for your personal, non-commercial use. Information in the story may be outdated or superseded by additional information. Reading or replaying the story in its archived form does not constitute a republication of the story.
With nearly 4 million babies born each year in the United States, childbirth is an everyday occurrence. That said, there's nothing mundane about bringing a child into the world — or about pregnancy.
While pregnancy and childbirth isn't exactly a day at the spa (hello, nausea, weight gain, hemorrhoids and sciatica), there's a unique joy that comes as you anticipate your little arrival. From that first positive pregnancy test to that first real baby kick, each day presents a new and joyous experience.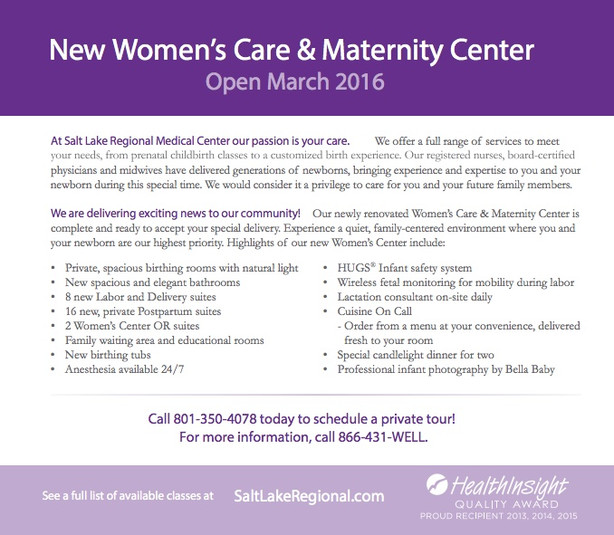 As you marvel at your body's ability to create a life and worry over every ache and pain, it's important to know and trust your partners in your pregnancy. Salt Lake Regional Medical Center's Women's Services offers expert, personalized service that put moms and babies first, helping you experience all the joy of motherhood — with a little less stress and anxiety. From beautiful birthing rooms to expert doctors and nurses, SLRMC's Women's Center gives you the support you need to truly enjoy this momentous experience.
Before you go into the Women's Center, take this quiz to see what kind of pregnant woman you are. (In the app and can't see the quiz? Click here.)
×