Estimated read time: 2-3 minutes
This archived news story is available only for your personal, non-commercial use. Information in the story may be outdated or superseded by additional information. Reading or replaying the story in its archived form does not constitute a republication of the story.
PROVO — Colorado-born guard Cory Calvert will transfer from BYU just a few months after returning from a two-year LDS Church mission to Boston, BYU coach Dave Rose announced Monday morning.
A 6-foot-3 native of Parker, Colorado, Calvert played in five games as a sophomore while totaling just five points and five rebounds. As a freshman in 2012-13, Calvert averaged 1.9 points and 0.9 rebounds in 7.4 minutes per game while helping BYU to a 24-12 record and a trip to the NIT semifinals at Madison Square Garden.
"I'm really appreciative of my time here at BYU," Calvert said in a statement. "I'm grateful for the support from my coaches, teammates and our fans. I wish BYU the best of luck the rest of this season."
Calvert returned from Boston this summer, where he spent significant time in the home ward of former BYU hoopster and current Boston Celtics president Danny Ainge and good friend Cooper Ainge, who announced his intentions to leave the program earlier this season to focus on academics.
Ainge, who redshirted in 2012-13 before serving a mission, and Calvert were both on the Cougars' travel squad for a preseason trip to Spain — but both played sparingly during their brief careers at BYU and appeared buried on a guard-heavy bench that will only get deeper in the upcoming seasons as players like former Lone Peak standout T.J. Haws return from missionary service.
"We're grateful for Cory's hard work and dedication," Rose said in a statement. "We wish him the very best with the rest of his collegiate career."
Calvert did not play Saturday in the Cougars' trip to his home state against the Buffaloes.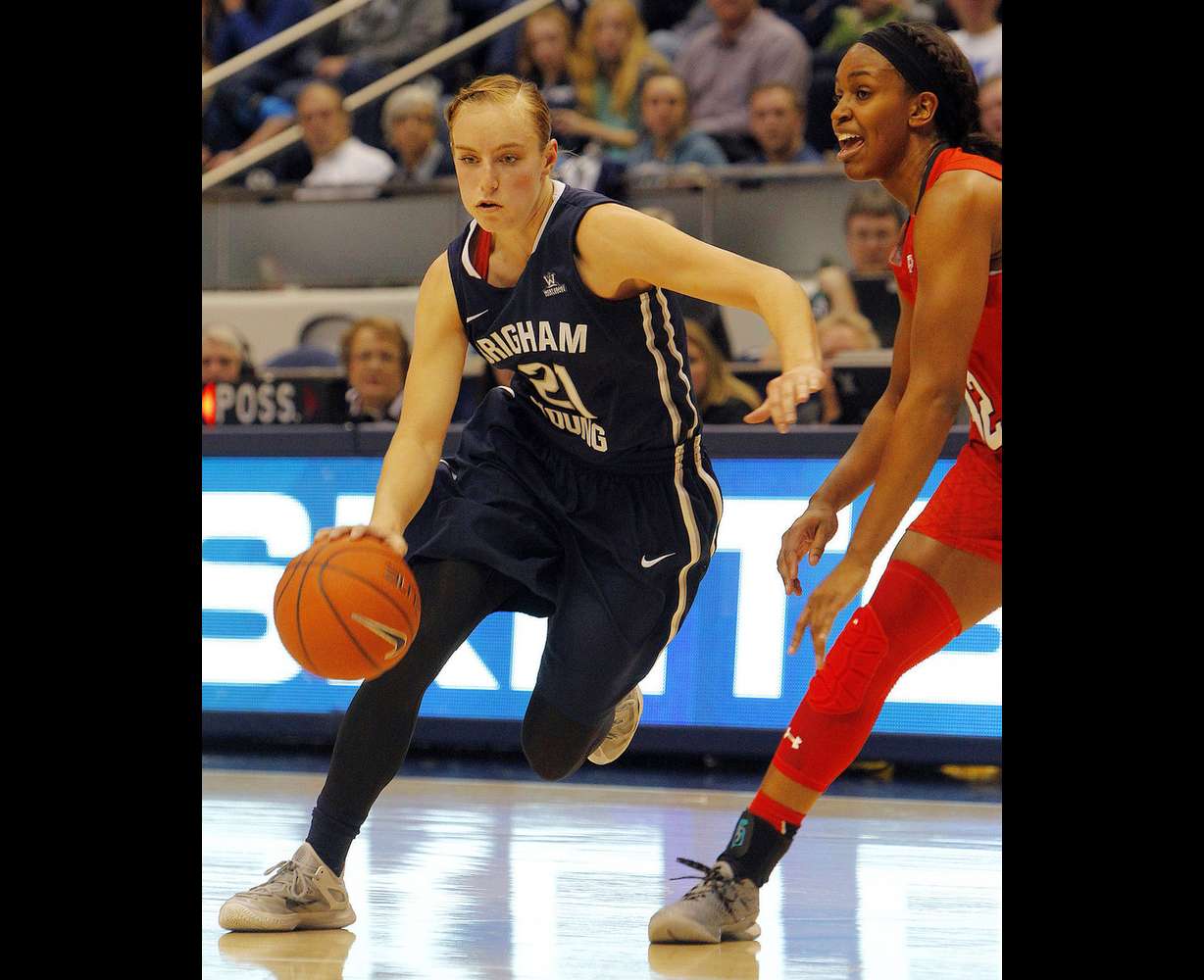 RYDALCH HONORED BY WCC — BYU senior guard Lexi Eaton Rydalch was named the West Coast Conference player of the week after the women's basketball team picked up wins over Weber State and Utah to stretch its winning streak to six games. Rydalch averaged 27.0 points, 7.5 rebounds, 2.0 steals and 1.5 assists per game in the pair of wins of in-state foes a week after returning from Hawaii with a win over then-No. 11 Texas A&M.
Rydalch has seven games with 20 or more points on the season for the Cougars, who moved to 8-3 after non-conference play with the win over the Utes on Saturday afternoon. She currently has amassed 1,994 points, sitting just six points away from becoming the fifth player in program history to score 2,000 career points.
BYU opens the WCC portion of the schedule Dec. 23 at San Diego. The Cougars open home conference play Dec. 31 against Saint Mary's.
×
Photos
Most recent Sports stories