Estimated read time: 4-5 minutes
This archived news story is available only for your personal, non-commercial use. Information in the story may be outdated or superseded by additional information. Reading or replaying the story in its archived form does not constitute a republication of the story.
KEARNS - Las primeras palabras de la angustiada mujer a la despachadora del 911 son desgarradoras: "Hay un bebé en la basura'.
El 26 de agosto, una vecina de Alicia Marie Englert, de 23 años, encontró a la niña recién nacida de Englert en su cubo de basura cerca de la 5313 S. 5420 West. Deseret News obtuvo una copia de la llamada al 911 realizada por la vecina poco después de que se supiera el martes a través de una solicitud de registros públicos.
Puede ecuchar el audio completo de laconversación eninglés yendo a este link.
Mientras la primera mujer claramente molesta hablaba con la despachadora, el bebé estaba aún en el bote de basura.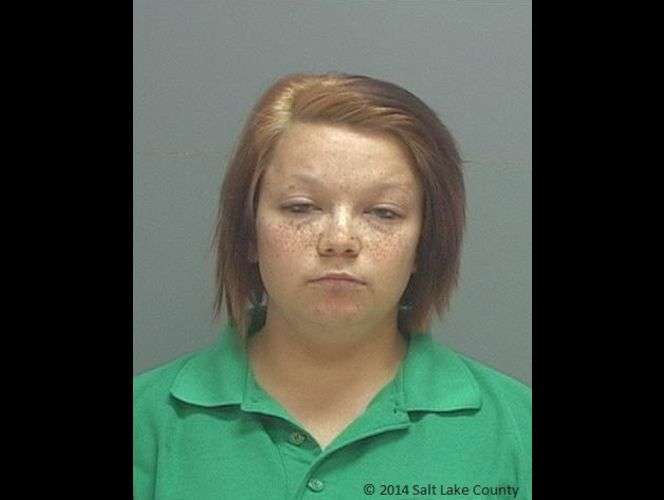 "Pensé que era un gato. Yo estaba afuera hace un minuto y conseguí que mi suegra saliera, y levanté las bolsas de basura, y hay un bebé en el cubo de la basura", dijo. "No sé cómo sacarlo, ninguna de las dos somos lo suficientemente altas".
La mujer le dijo a la despachada que "parecía recién nacido", y señala que el bebé está respirando y llorando. Ella dijo que parecía tener de 8 a 10 pulgadas de cordón umbilical todavía unido.
"¿Por qué hacen esto?" se le puede escuchar preguntando en voz alta. "No puedo creer que alguien pueda hacer esto".
La mujer y su suegra finalmente consiguieron su vecino - el padre de Englert, quien dijo que no estaba al tanto de que su hija había dado a luz o incluso que estuviera embarazada - para ayudar. Cuatro minutos más tarde durante la llamada al 911, la mujer le dice a la despachadora que el vecino fue capaz de sacar al bebé de la basura y fueron envolviéndolo con una manta.
La mujer entonces repite varias veces lo que sucedió mientras suena como sin poder creer su descubrimiento.
"Salí a las 6 de la mañana cuando mi marido se fue a trabajar y oí algo que me pareció que era un gato en peligro, y yo no lo pude encontrar, porque todavía estaba oscuro. Y luego, cuando miré a la basura ... vi algo que parecía una pata así que fui y busqué a mi suegra para que me ayudara, y cuando tomamos la bolsa de la parte superior, vimos era un bebé", dijo.
"Sea quien sea que lo hizo, lo cubrió con la basura, así que estuvieron allí por un tiempo".
Cinco minutos mas tarde durante la llamada, la mujer dijo que ella podía oír las sirenas de los equipos de emergencia que respondieron. Aproximadamente un minuto más tarde, le dijo a la operadora que los paramédicos están llegando a su casa.
La policía y los fiscales dicen que más tarde se enteró de que Englert había dado a luz a la niña dos días antes en el baño de su casa y esencialmente ignorado antes de colocarla en la basura del vecino antes de irse a trabajar. Englert vivía en el sótano de la casa de sus padres.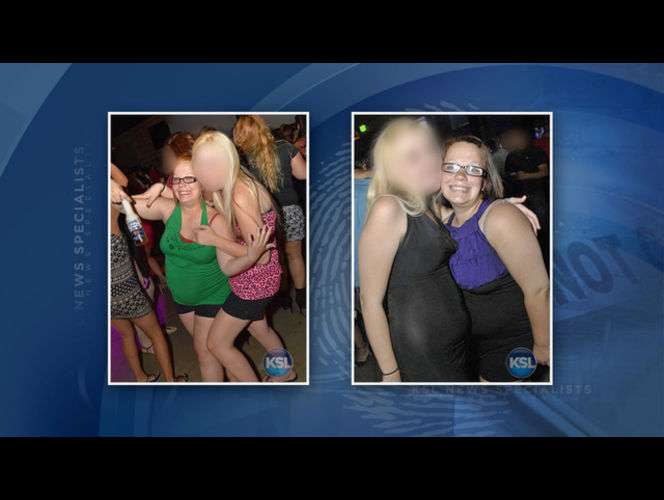 Ella está acusada de intento de asesinato, un delito de primer grado, en el Tribunal del Tercer Distrito. Los fiscales sostienen que Englert sabía que lo que estaba haciendo estaba mal. Sus padres han dicho que Englert tiene "necesidades especiales" y "no procesa las cosas correctamente".
Un juez recientemente acordó permitir a Englert tener una reunión supervisada para decirlo "adiós" a la niña bajo la vigilancia de la División de Servicios para Niños y Familias. La madre de Englert confirmó el martes que se produjo la reunión y que la bebé, que está en un hogar temporal, está bien.
Una audiencia de revisión de competencias para Englert está programada para el 5 de enero.
Contribuidora: Sandra Yi
Vídeo Colaborador: Sandra Yi Mariel Reimann is the Media Manager at KSLespanol. She's studied law at the National University of Cordoba, currently resides in Salt Lake City, Utah. Email: mreimann@ksl.com
×