Estimated read time: 4-5 minutes
This archived news story is available only for your personal, non-commercial use. Information in the story may be outdated or superseded by additional information. Reading or replaying the story in its archived form does not constitute a republication of the story.
La organización sin fines de lucro Artes de México en Utah inauguró la semana pasada sus nuevas instalaciones en la ciudad de Salt Lake City.
Artes de México en Utah, en colaboración con el Consulado de México en Salt Lake City, ha sido la responsable de crear un paseo por la riquísima cultura mexicana.
Con exhibiciones educativas bilingües sobre el arte mexicano viajando por el estado; clases gratuitas a la comunidad sobre el arte y la historia de México; charlas académicas mensuales sobre arte mexicano; un tour anual de cine independiente mexicano; la entrega anual del premio a la escritura original en español, el Premio Sor Juana; talleres de arte para niños en los festivales; y su colaboración con otras organizaciones para ayudar a aumentar sus ofertas culturales y los recursos para la comunidad latina, esta organización se ha convertido en una herramienta indispensable para mantener las raíces culturales vivas.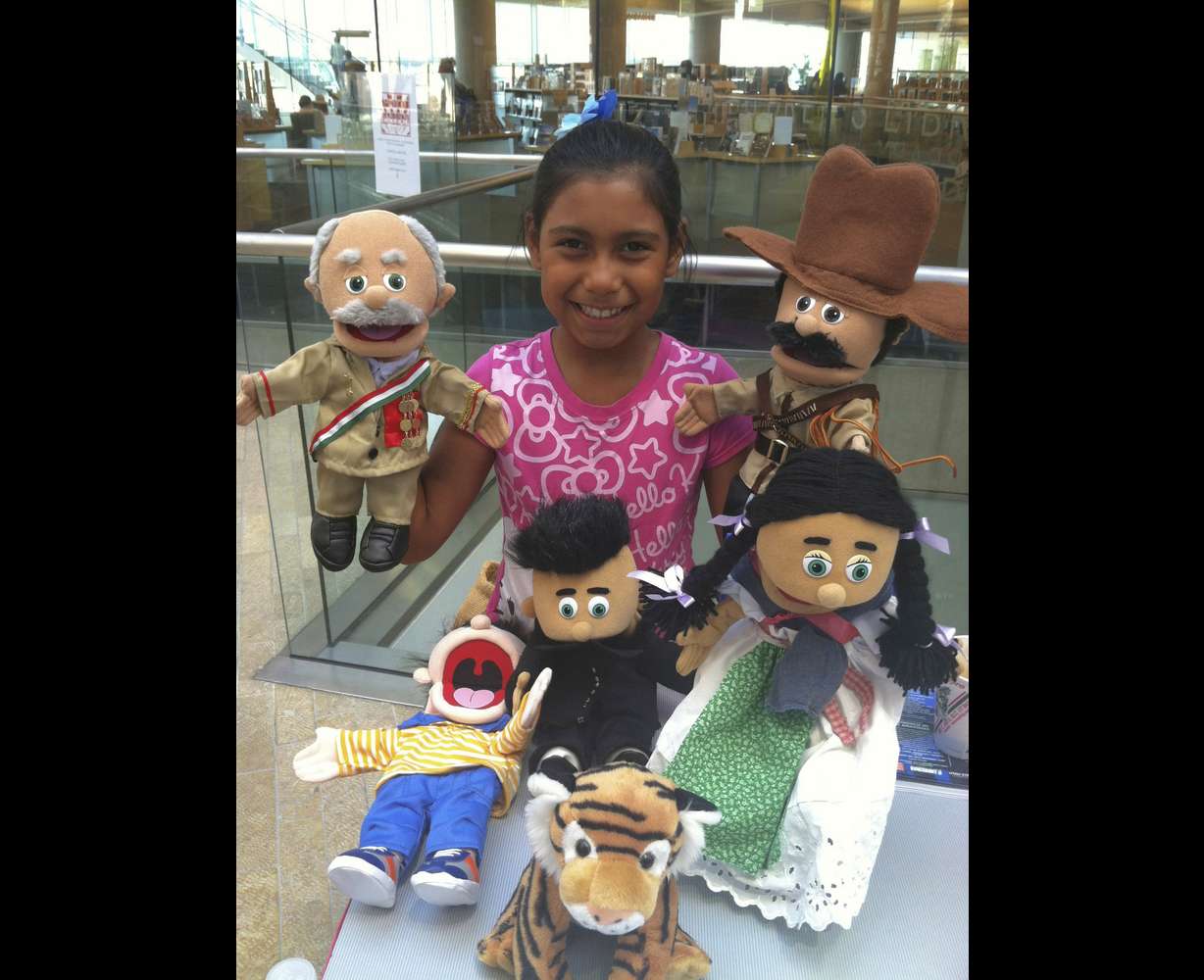 Sus nuevas instalaciones están ubicadas en el mismo edificio del consulado de México en Salt Lake City, 1380 S. Main Street, Suit 2. "A partir de ahora nuestra oficina esta abierta sólo con una cita previa; esperamos contar finalmente con el personal necesario para mantener la oficina abierta durante el horario comercial", comentaba Susan Vogel, co-fundadora de Artes de México acerca de una de sus aspiraciones para esta gran organización que no ha dejado de crecer.
"Hemos trabajado con el Consulado de México desde que formamos Artes de México en Utah hace tres años. Nos animaron a establecer nuestra organización y nos han dado su gran apoyo. Ahora estamos solidificando nuestra relación con ellos gracias a la visión del Cónsul Eduardo Arnal, quien trabajó previamente en el Consulado de Denver, que trabaja en paralelo con el Centro Cultural Mexicano de Denver. Él trajo esta visión a Utah, y le tengo que agradecer el que nuestra organización se haya movido al siguiente nivel".
Artes de México en Utah tiene varios motivos para seguir celebrando los frutos que está dando su labor en preservar vivas las raíces culturales para una comunidad que se encuentra a cientos de kilómetros de su tierra natal. NALAC, una asociación nacional de productores de arte y cultura latina que ha estado trabajando para fomentar el arte y la cultura por 25 años seleccionó a Artes de México como una de las beneficiarias de los fondos destinados a organizaciones sin fines de lucro que promueven la cultura.
"La subvención de NALAC es también una gran ayuda para mover a nuestra organización de ser una pequeña organización sin fines de lucro, que dependía principalmente en el trabajo de los voluntarios, a una organización completa. Gracias a la donación de NALAC seremos capaces de centrarnos en la construcción de nuestra capacidad durante el próximo año. Tenemos una junta directiva increíble y activa y un consejo asesores estelar, y ahora, estamos trabajando para asegurarnos de tener una base sólida para el futuro personal que será remunerado", agregó Vogel al mencionar sólo algunos de los planes que esta organización está preparando.
Artes de México en Utah tiene un calendario amplio lleno de actividades en las que usted y su familia pueden participar. Aquí compartimos algunos de los eventos que tomarán lugar próximamente:
-Miércoles, 22 de octubre, clases en español a la comunidad, sobre el arte y la historia de México. La mismas se llevarán a cabo en el Horinzonte Instruction and Training Center, 938 Sugarmont Drive, SLC, UT.
- Jueves, 23 de octubre: Exposición en honor al grabador mexicano José María Posada en las instalaciones del Salt Lake Community College. Se trata de una exposición de carteles diseñados por artistas talentosos en toda América Latina en celebración a Posada, el artista que hizo popular la calavera en la gráfica mexicana a comienzos del siglo pasado. También se presentará un altar y se ofrecerán charlas sobre las tradiciones del Día de los Muertos en México y la vida de Posada.
- Sábado, 25 de octubre al mediodía en el Festival del Libro de Humanidades Utah, se hará la entrega del premio a la escritura española, Sor Juana . Este evento tomará lugar en el auditorio de la biblioteca del centro de Salt Lake City, 210 E. 400 South, SLC, UT. El evento será en español.
Para mayor información puede visitar la página web www.artesdemexicoenutah.org.
×
Most recent News stories