Estimated read time: 2-3 minutes
This archived news story is available only for your personal, non-commercial use. Information in the story may be outdated or superseded by additional information. Reading or replaying the story in its archived form does not constitute a republication of the story.
CHARLOTTESVILLE, Virginia, EEUU (AP) — Las autoridades ya capturaron a un hombre sospechoso de secuestrar a una universitaria desaparecida a mediados de mes en Virginia, pero la policía enfrenta ahora dos importantes desafíos: hacer efectivos los cargos y sobre todo, encontrar a Hannah Graham.
Jesse Leroy Matthew Jr. aceptó el jueves no apelar su proceso de extradición desde Texas, donde fue arrestado el miércoles bajo el cargo de secuestro de la joven de 18 años. Antes de entregarse en una playa cerca de Galveston, el sospechoso de 32 años fue visto huyendo de la policía en un vehículo, luego de que las autoridades lo pusieran bajo vigilancia en Charlottesville, Virginia, el sábado.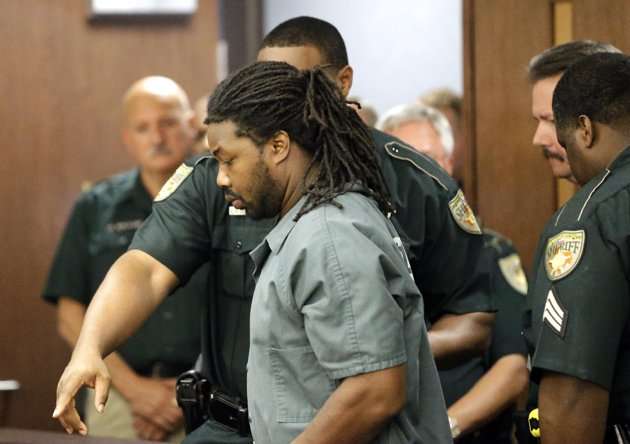 El jefe de policía de Charlottesville, Timothy Longo, informó el jueves en conferencia de prensa que los investigadores todavía no tienen información del paradero de Graham, quien desapareció el 13 de septiembre. Además el funcionario reconoció que mientras más tiempo pase, se desvanecen las esperanzas de hallarla con vida.
"No puedo perder la esperanza hasta que tenga que hacerlo", dijo Longo. "Yo tengo esperanza, el padre y la madre de Hannah tienen esperanza. Sin embargo, todos sabemos que cada día que pasa esa esperanza disminuirá".
La búsqueda de la universitaria se ha extendido a zonas rurales afuera del poblado universitario donde viven unas 40.000 personas. El Departamento de Manejo de Emergencias, que está coordinando la búsqueda con hasta seis equipos de dos personas cada día, calcula que los equipos han pasado 44 horas en el campo desde que una búsqueda masiva involucró a más de 1.000 voluntarios el fin de semana pasado.
El jefe policial hizo un llamado a los dueños de terrenos a buscar en sus propiedades y a los promotores inmobiliarios a revisar en casas vacías. "Todavía no tenemos idea de dónde esté, a pesar de nuestros mejores esfuerzos", dijo Longo. "Tenemos una obligación de regresarla a casa, de una forma u otra. Es lo que prometimos".
Mientras, la búsqueda de Matthew terminó el miércoles en el pueblo de Gilchrist, Texas, a más de 2.000 kilómetros (1.260 millas) de Charlottesville, Virginia. Las autoridades estaban preocupadas de que el sospechoso pudiera cruzar hacia México.
La policía dice que hay causas probables contra Matthew después de registrar dos veces su apartamento. Las autoridades también han dicho que al parecer él fue la última persona con quien estuvo la joven.
×