Estimated read time: 2-3 minutes
This archived news story is available only for your personal, non-commercial use. Information in the story may be outdated or superseded by additional information. Reading or replaying the story in its archived form does not constitute a republication of the story.
BULLHEAD CITY, Ariz. (CNN) — He never knew the name of the woman he killed all those years ago, back in Arizona.
Then Matthew Gibson started getting mysterious messages, at least some bearing the name, "Anita Townshed."
So, according to police, the 55-year-old drove from his North Carolina home all the way to Arizona in June, where he walked into the Winslow, Arizona, police department and confessed.
The thing is, as the Charlotte Observer newspaper noted in breaking the story Monday, the name of Gibson's victim wasn't Anita. It was Barbara Brown. And police didn't know anything about Gibson.
"He could have gotten away with this," Bullhead City police Detective Mary Garcia told CNN.
Instead, he's been sentenced to 10 years in prison.
The saga began in 1997, when police found Brown's body along the Colorado River in Bullhead City, about 50 miles southeast of Las Vegas, Nevada.
According to the Charlotte Observer, Gibson told police he'd met Brown one night and the two went back to his trailer. He found her "loud and obnoxious," the newspaper reported, but she refused to leave.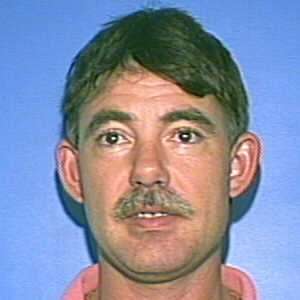 He used a large flashlight to beat her to death, Garcia said, put her body in the trunk of his car and dumped it in a park. He tossed the flashlight on a road heading towards Las Vegas.
A few months later, he moved from Bullhead City, according to police.
Years of drifting intervened. Drug use, too, although the Observer reported Gibson quit a few years ago.
Then, this summer, the messages started arriving.
He got text messages, police said, and the Observer reported he told authorities he'd gotten a telephone call from Walmart telling him Townshed's prescription was ready. He also got a Walmart advertisement with no return name or address, according to the newspaper.
He felt, according to a police report, that he had a "contract on his head."
On June 5, he walked into the Winslow police department and said he wanted to confess to a crime, according to the police report.
Bullhead City police, alerted by colleagues in Winslow, searched their files and found Brown's death.
They got a warrant for his arrest. He pleaded guilty to manslaughter last week and was sentenced to 10 years in prison, the Observer reported.
"I had no intention to take a life," the Observer quoted Gibson as saying in a statement to police. "But it did happen, and I as a man will accept my punishment."
The-CNN-Wire™ & © 2014 Cable News Network, Inc., a Time Warner Company. All rights reserved.
×
Photos
Related links
Related stories
Most recent U.S. stories