Estimated read time: 3-4 minutes
This archived news story is available only for your personal, non-commercial use. Information in the story may be outdated or superseded by additional information. Reading or replaying the story in its archived form does not constitute a republication of the story.
South Jordan - Algunos estudiantes de la Escuela Secundaria Bingham salieron de la escuela el lunes para protestar por el código de vestimenta de la escuela.
El problema comenzó cuando los administradores detuvieron a varias parejas afuera del baile de bienvenida de este fin de semana. La escuela le dijo a algunas estudiantes que sus vestidos no cumplían con las normas de la escuela.
Los administradores dicen que ellos enviaron mensajes de correo electrónico, celebraron una asamblea y repartieron volantes con referencia a las reglas del baile de bienvenida, por lo que el código de vestimenta estaba claro. Sin embargo, algunas estudiantes no pudieron entrar.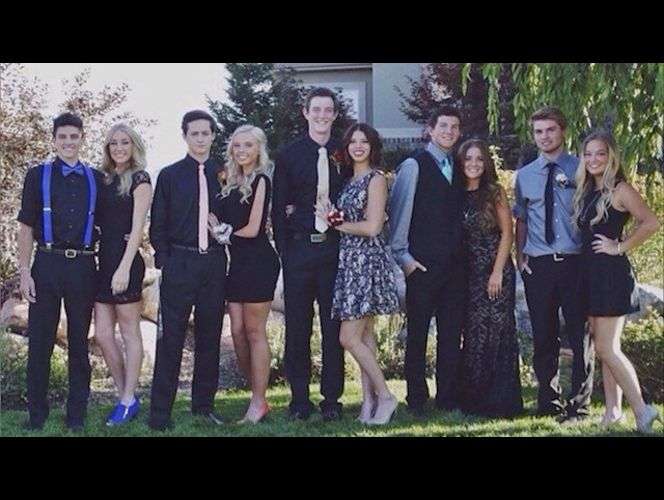 Los líderes escolares dijeron que tres o cuatro chicas se fueron del baile a sus casas y no regresaron.
"No, no, no", dijo la estudiante Cierra Gregson. "Tres o cuatro chicas pudieron haberse ido a casa y no volver, pero la cantidad que fue detenida llegó a las 100".
Algunas de las estudiantes dicen que las normas de vestimenta son muy estrictas y no se hacen cumplir por igual. El código de vestimenta del sábado en la secundaria Bingham incluyó vestidos que cubrieran el pecho y la espalda en la axila, y faldas que no vayan más arriba de la mitad del muslo al sentarse.
"Yo estaba un poco triste", dijo Spencer Dunford, presidente estudiantil de la secundaria Bingham. "Quería que entran, pero les di un montón de advertencias".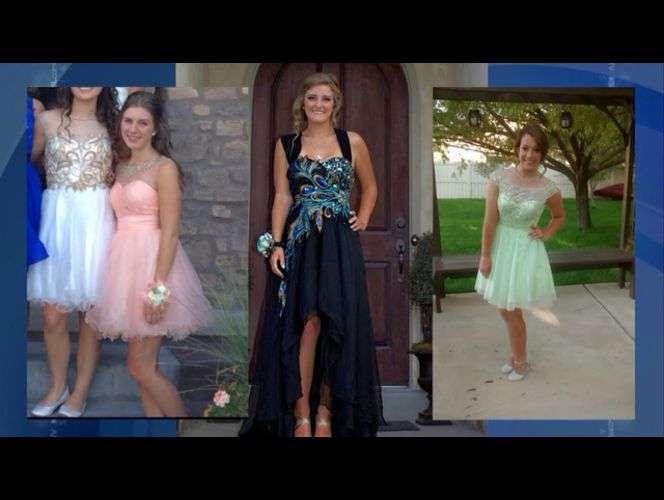 Dunford también dijo que a los estudiantes que no estaban cumpliendo con las normas se le dio la oportunidad de cambiarse y regresar.
Britanny Brown dijo que los líderes de la escuela le dijeron que el vestido que llevaba era demasiado corto y la parte de atrás era demasiado baja. Su madre, Julie Brown, vino a apoyarla y a los otras estudiantes que salieron el lunes.
"Las niñas se fueron llorando", dijo Julie Brown. "Es sólo algo triste. Veo un lugar para el código de vestimenta, pero creo que necesitan que sea más claro".
Sin embargo, para algunos padres, el daño ya estaba hecho.
"Las tuvieron de pie en medio del hall para ser juzgadas", dijo Verónica Pehrson, una madre preocupada. "Fue (…) vergonzoso y degradante".
"Ella vino a llorar. Le dije: '¿Qué pasa?' Y ella dijo, 'Fui (señalada como que rompí el código de vestimenta) y no puedo ir al baile'", dijo Chad Pehrson, una padre preocupado.
Los problemas con el código de vestimenta no son nuevos. En Stansbury Park High School el año pasado, a 30 estudiantes se les negó la entrada en el baile de la escuela por violaciones de este código.
Es algo que me llamó la atención de Alysia Maynard. Ella vio más y más escuelas tomar medidas enérgicas contra el código de vestimenta, así que empezó el negocio 'Bling It On Dresses' para ayudar las estudiantes de secundaria.
"Incluso pusimos una llamada en Lehi High School y conseguimos una aclaración", dijo Maynard.
Ella ofrece inserciones especialmente hechas para que se pueden sujetar en todos los vestidos que alquila. Hay combinaciones para alargar faldas y chaquetas pequeñas para cubrir los hombros.
Los administradores de la secundaria Bingham dicen que van a reunirse con cualquier padre que esté molesto por lo que pasó.
×
Most recent News stories