Estimated read time: 2-3 minutes
This archived news story is available only for your personal, non-commercial use. Information in the story may be outdated or superseded by additional information. Reading or replaying the story in its archived form does not constitute a republication of the story.
LOGAN — Jaron Bentrude prides himself on his athletic ability.
He was a three-sport athlete at Juan Diego Catholic High School in Draper. Bentrude excelled at not only football but was a standout soccer and basketball player. He helped lead Juan Diego to two straight 3A state championships playing wide receiver and also the team's kicker.
As a three-sport athlete heading into his senior year with the Soaring Eagles, Bentrude saw his potential in football and he quit basketball and soccer to focus on his main sport.
"I played soccer and basketball but senior year I just played football," he explained. "I wanted to focus on getting into college for football after my senior year."
Bentrude came to Utah State as a preferred walk-on and earned a scholarship after his fifth semester in Logan.
As a junior, Bentrude ranked 11th in the nation with 20 punts inside the 10-yard line. His best performance came in a 13-0 victory over Colorado State, when he had eight punts downed inside the 20 and three downed inside the 10-yard line. Bentrude has picked up where he left off last year, averaging 40.5 yards per punt with 10 punts inside the 20-yard line.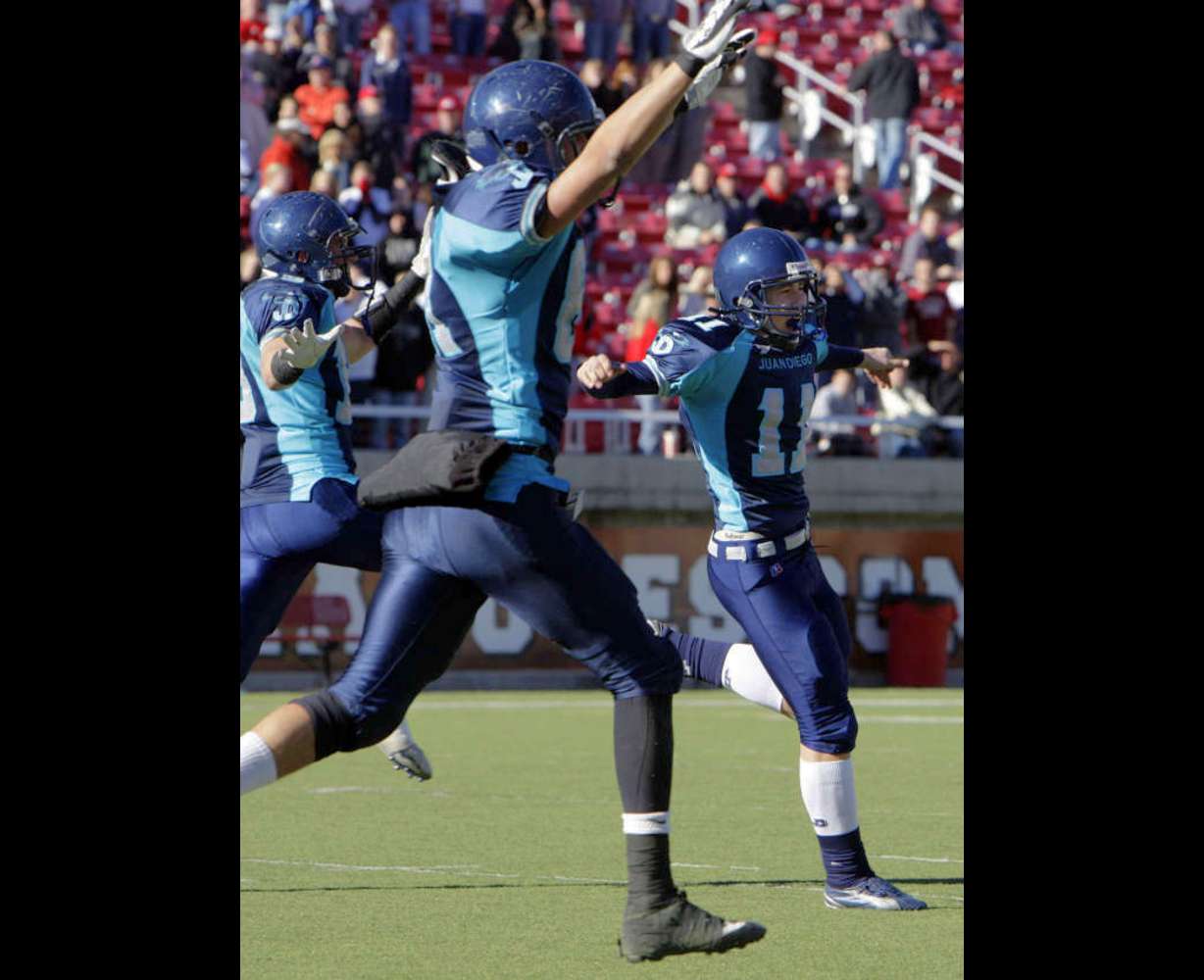 Bentrude tries to create as many advantages as he can by becoming skilled at a variety of punting styles. He's adept at Aussie style, which puts backspin on the ball; rugby punts, which bounces the ball forward, and the traditional high, spiral kick.
"I like doing all of them; it keeps the returner on his toes," he says. "Hopefully it gives us an advantage. It's kind of like a pitcher with as many different pitches in his back pocket as he can."
Bentrude not only excels on the football field but he also in the classroom. He graduated in the spring with a degree in mechanical engineering and is currently working on a master's degree in business.
As a sophomore and junior, he was an academic all-conference nominee. But he admits it isn't easy playing football and going to school.
"The biggest thing you have to do is be diligent with your schedule and stick to it," Bentrude said. "Make sure you make time for football and academics. You don't get a lot of free time, but it's worth it, it's what you go to college for, to get a good degree and move on, hopefully better yourself in life in whichever way you can."
Over the summer, Bentrude kept busy attending a camp in Mobile, Alabama, to improve as a punter so he could continue to make an impact on special teams this season.
As far as a future career in the NFL, Bentrude said "I'm just going to do what I can, feel my way, and train for it,. See what the best opportunity is for me and see from there."
×
Photos
Related stories