Estimated read time: 4-5 minutes
This archived news story is available only for your personal, non-commercial use. Information in the story may be outdated or superseded by additional information. Reading or replaying the story in its archived form does not constitute a republication of the story.
OREM — Utah Valley University head coach Greg Maas and associate head coach Matt Ellinger have been busy since it was announced the school in Orem would have the first Division I men's soccer program in the state's modern era.
They've sought out the best talent in Utah and around the country by exhausting their connections to players they used to coach, MLS player development academies, the Olympic Development Program and other teams featuring up-and-coming players.
"We've left no stone unturned with regard to recruiting," Maas said.
Maas came to UVU after serving as technical director for the Utah Youth Soccer Association and the head coach of the RSL Utah U-17 team. Ellinger is the son of RSL's first head coach, John Ellinger, and was the head coach of the University of Utah's club team.
Both coaches said they weren't only seeking out athletes that can enjoy success on the field, but individuals that can act as ambassadors who take pride in pioneering the brand currently under development.
"We want to be role models in the public eye," Ellinger said. "We want to be the one brand that the Utah player grows up and wants to be a part of."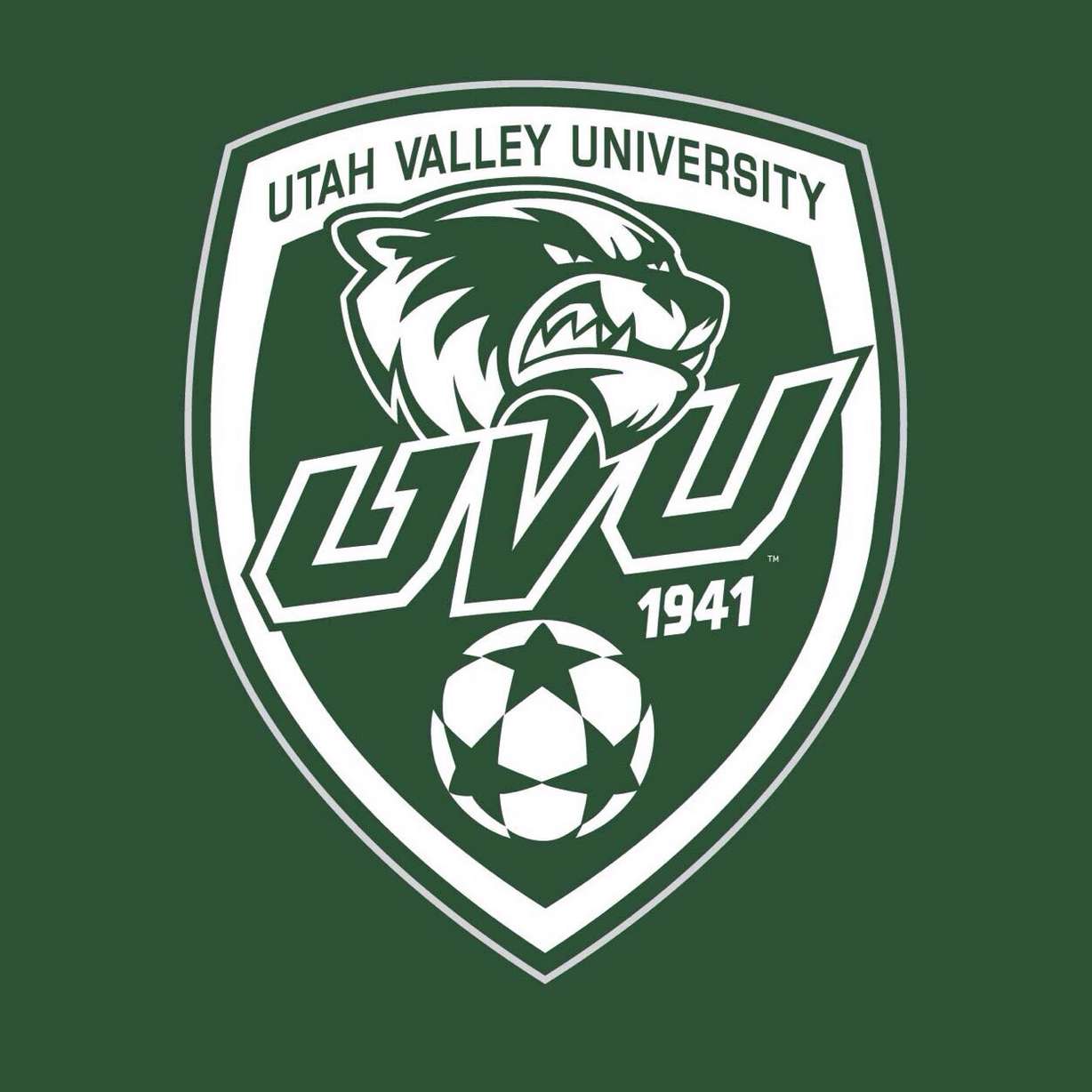 Although obtaining one of the biggest incoming classes of student-athletes in the country, with 29 students, was crucial to building a strong foundation, the challenges associated with the process are numerous.
One of the first major obstacles was trying to schedule preseason games, which was complicated by potential opponents' budgetary concerns, especially when the most intriguing incentive is a guaranteed future return to play at the venue of the visiting team.
Add that to the fact that most of UVU's roster wasn't eligible to train during the fall and the Wolverines hardly had any opportunities to practice as a full team until spring began.
"We spent the entire fall season training everyday with roughly nine players," Maas said. "This spring has been much better because we've been able to expand our roster with transfers, a couple of returned missionaries (and) that's allowed us to really have a more functional training session."
They did, however, manage to play their first spring preseason game against Dixie State and came out of St. George with a 2-1 win.
The game was essentially just a more intense version of training for UVU. Still, it's the first in a long line of notable moments to come.
"Every time we step on the field, it's something historical in nature," Maas said.
Recently, the coaching staff was completed with the addition of goalkeeper coach Michael Chesler, a product of Mountain View High School and a four-year starter for High Point University, and a second assistant coach, Jonny Broadhead, who served as an assistant at Colorado Mesa for the last two years.
"I want to try to help college athletes fulfill their dreams of playing at the highest level," said Chesler, who has trained with RSL.
---
Imagine if there was only one college football team in the state how talented they'd be. That's the level we aim to be at. Merge Utah State, Utah and BYU's football teams together and tell me they wouldn't be top 10.
–Matt Ellinger
---
Building the UVU men's soccer brand also includes marketing to a community starved for a men's collegiate team playing at the highest level.
"Imagine if there was only one college football team in the state how talented they'd be," Ellinger said. "That's the level we aim to be at. Merge Utah State, Utah and BYU's football teams together and tell me they wouldn't be top 10."
While the weight of the order falls directly on the shoulders of the two men selected to guide the Wolverines, much of the program's growth will depend on its players.
UVU wraps up official training Friday, but Maas and Ellinger expect their team to continue to prepare throughout the summer.
"We'll establish a summer protocol," Maas said. "There are going to be some challenges because they're not under our direct supervision daily, but we're dealing with highly motivated student-athletes that understand the challenge in front of them."
Skyler Milne, a Utah first team All-State selection while at Brighton High School, and Karson Payton, who was a member of both the U14 and U15 U.S. youth national teams before graduating from Timpview High School, will be counted on to lead the team as captains.
Maas couldn't say enough about the support he and Ellinger have received from the UVU athletic department, and went as far to say that it was the difference in winning some of the recruiting battles.
The Wolverines will play exhibitions against the Real Salt Lake Reserves Aug. 18, with the time and location to be announced, and at Northwest Nazarene Aug. 23 before hosting UMass Aug. 30 at 7:30 p.m. to kickoff the regular season.
×
Photos
Related Links