Estimated read time: 2-3 minutes
This archived news story is available only for your personal, non-commercial use. Information in the story may be outdated or superseded by additional information. Reading or replaying the story in its archived form does not constitute a republication of the story.
SALT LAKE CITY — Un hombre en Utah creció siguiendo el ejemplo de su papá pero cuando la vida de su padre terminó de manera súbita, el joven no se limitó a quejarse. Se inspiró en él para ayudar a que otros puedan estar sanos y felices.
La primera impresión, es que Ben Roush es un interno de la ciencia del ejercicio, ganando experiencia práctica al entrenar equipos de dos participantes en el reto al corazón de cien días en el Centro Médico regional del Valle de Utah.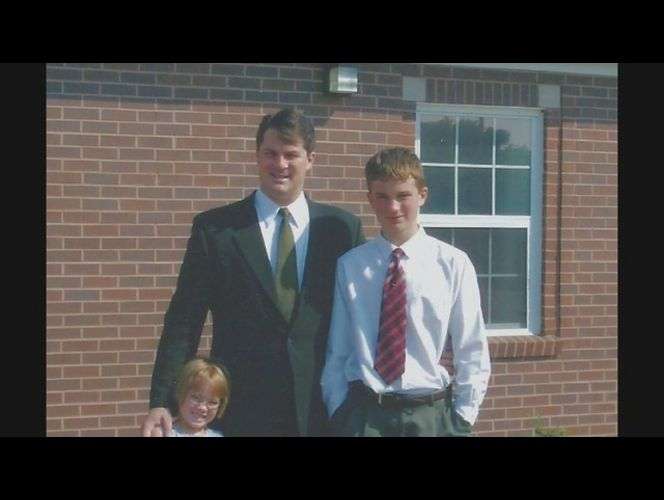 "Yo soy uno de los entrenadores para el reto del corazón de los cien días, " dijo Ben Rousch. " Mi trabajo es ayudarlos a lograr sus objetivos de salud."
Sin embargo, en un nivel más profundo, la pasión de Ben por el entrenamiento abarca generaciones.
"Mi papá era un doctor en medicina del deporte," Rousch dijo.
El padre de Rousch ayudaba con los equipos deportivos y atletas en La Universidad del valle y la Universidad de Brigham Young.
"Él estuvo en las líneas laterales de una gran cantidad de partidos de fútbol, ​​partidos de baloncesto ", dijo Rousch . "Eso es lo que he querido hacer desde que tenía tres o cuatro años de edad. "
Pero a los 16 años, la vida de Ben dio un giro inesperado .
Hace nueve años, mi padre murió de un ataque al corazón mientras estaba en Cancún con el equipo de gimnasia de la BYU", dijo Rousch . "Definitivamente fue una experiencia difícil; aún lo recuerdo mucho, así como muchas de las lecciones que él me enseñó."
Roush dijo que ahora intenta pagarse las clases de entrenamiento físico con el propósito de beneficiar a otras personas.
"Esa es mi motivación real, el ser capaz de ayudar a otras personas y seguir los pasos de mi papá," Roush dijo. "Comprendo lo importante que es la salud y quiero continuar su legado. Siento que su legado fue detenido bruscamente. Siempre intento ser positivo con cualquier paciente con el que me encuentre porque sé que es una de las cosas que todos dicen de mi papa. ' sabes que él era tan positivo, tenía tanta energía.
De padre a hijo, por las próximas generaciones por venir. Myrna del Carmen Flores es maestra de inglés y madre de dos jóvenes. Puedes contactarla en llamas_m4rk@hotmail.com
×
Most recent News stories