Estimated read time: 1-2 minutes
This archived news story is available only for your personal, non-commercial use. Information in the story may be outdated or superseded by additional information. Reading or replaying the story in its archived form does not constitute a republication of the story.
En el año 2009 cuando Ben y Ali se casaron, el día previo a la boda, la joven pareja decidió usar la casa vacía donde vivirían como escenario para sus fotos nupciales.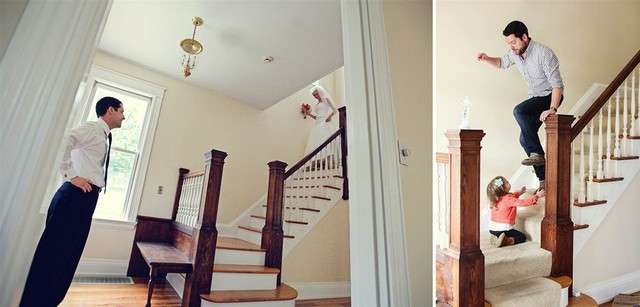 Ben no imaginaba que solo 4 años después estaría recreando algunas de aquellas escenas con su pequeña hija de 3 años como una forma de despedirse de aquella casa y como homenaje póstumo a Ali.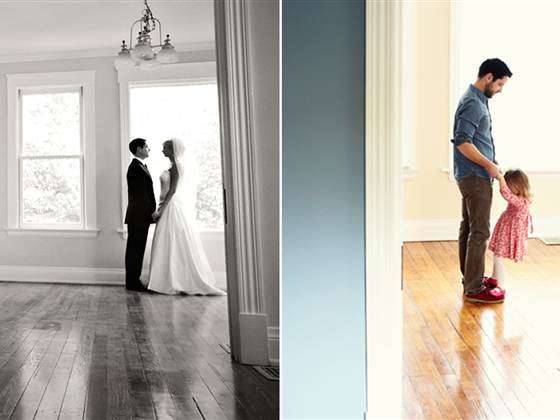 En medio de esta historia, en el 2011, está el triste deceso de Ali, quien era maestra de escuela y tenía 31 años; la joven esposa murió de una extraña forma de cáncer de pulmón, dejando atrás a su marido Ben y a la hija de ambos, Olivia, quién ese entonces era una pequeñita de solo 1 año.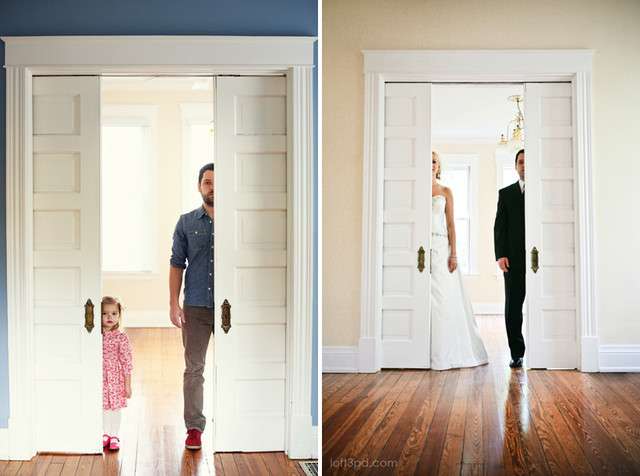 Después de 2 años de aquel suceso y de estar en "una montaña rusa de emociones", como lo describió Ben, él y Olivia estaban dispuestos a mudarse de la casa en Cincinnati que habían compartido con Ali. Pero antes de irse, Ben quería una manera de recordar los momentos felices que habían compartido en su hogar. Se le ocurrio a Ben pedirle a su cuñada y fotógrafa profesional, Melanie Pace, si podía tomar fotos similares a las que había tomado de el y su amada esposa hace cuatro años.
"Emocionado, sorprendido, feliz ... son algunas de los sentimientos que ahora estoy sintiendo... después de dos años Ali aún está tocando a la gente," escribió Ben en reacción a la popularidad de sus fotos en su pagina de Facebook.
×
Most recent News stories