Estimated read time: 1-2 minutes
This archived news story is available only for your personal, non-commercial use. Information in the story may be outdated or superseded by additional information. Reading or replaying the story in its archived form does not constitute a republication of the story.
Con la entrega de medallas a estadounidenses destacados y una visita a la llama eterna en la tumba de John F. Kennedy, el presidente Barack Obama rinde homenaje al legado del mandatario asesinado dos días antes del 50 aniversario del hecho luctuoso.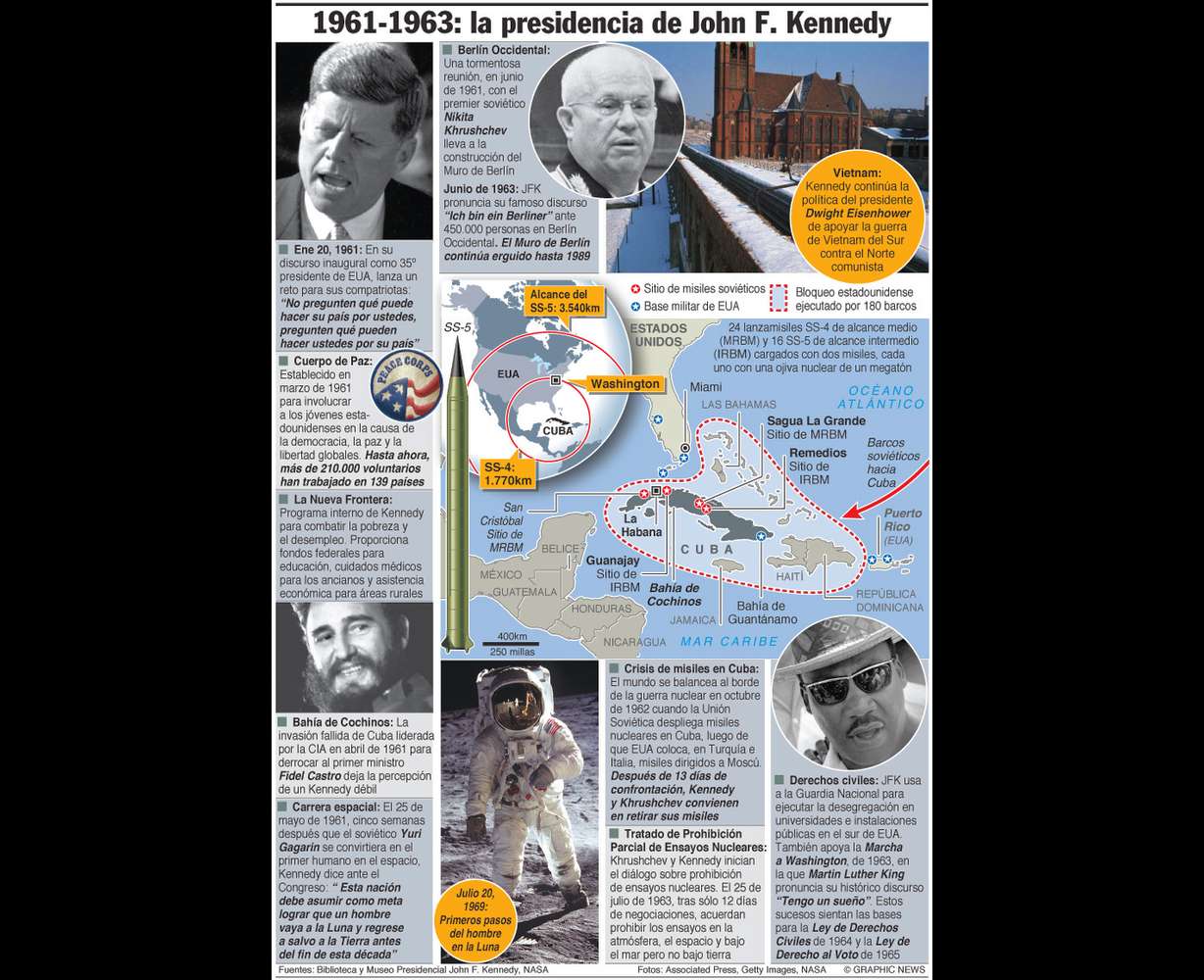 Las ceremonias del miércoles comienzan en la Casa Blanca, donde Obama entregará la Medalla Presidencial de la Libertad a una decena de estadounidenses por sus aportes en áreas que van de la política al espectáculo, la ciencia y el deporte. Entre los condecorados se encuentran el ex presidente Bill Clinton, la presentadora de televisión Oprah Winfrey y la difunta astronauta Sally Ride.
Kennedy creó la versión moderna de la máxima condecoración civil de la nación, pero no vivió para entregarla. Fue asesinado por Lee Harvey Oswald en Dallas, Texas, el 22 de noviembre de 1963, dos semanas antes de la ceremonia.
Posteriormente, Obama y la primera dama Michelle Obama, junto con Clinton y su esposa Hillary, colocarán una ofrenda floral en la tumba de Kennedy en el Cementerio Nacional de Arlington.
Por la noche, Obama pronunciará un discurso sobre el legado de Kennedy durante una cena en el Museo Smithsonian de Historia al que asistirán el beisbolista Hank Aaron, el astronauta Edwin Aldrin, la cantante Aretha Franklin, el ex presidente de la Reserva Federal Alan Greenspan y el ex secretario de Estado Henry Kissinger, entre otros galardonados de este año y anteriores.
×
Most recent News stories