Estimated read time: Less than a minute
This archived news story is available only for your personal, non-commercial use. Information in the story may be outdated or superseded by additional information. Reading or replaying the story in its archived form does not constitute a republication of the story.
El explorador Maven despegó el lunes a bordo de un cohete Atlas V con el fin de estudiar la atmósfera superior de Marte, ya que los científicos desean saber por qué el planeta rojo tuvo un cambio radical en su clima.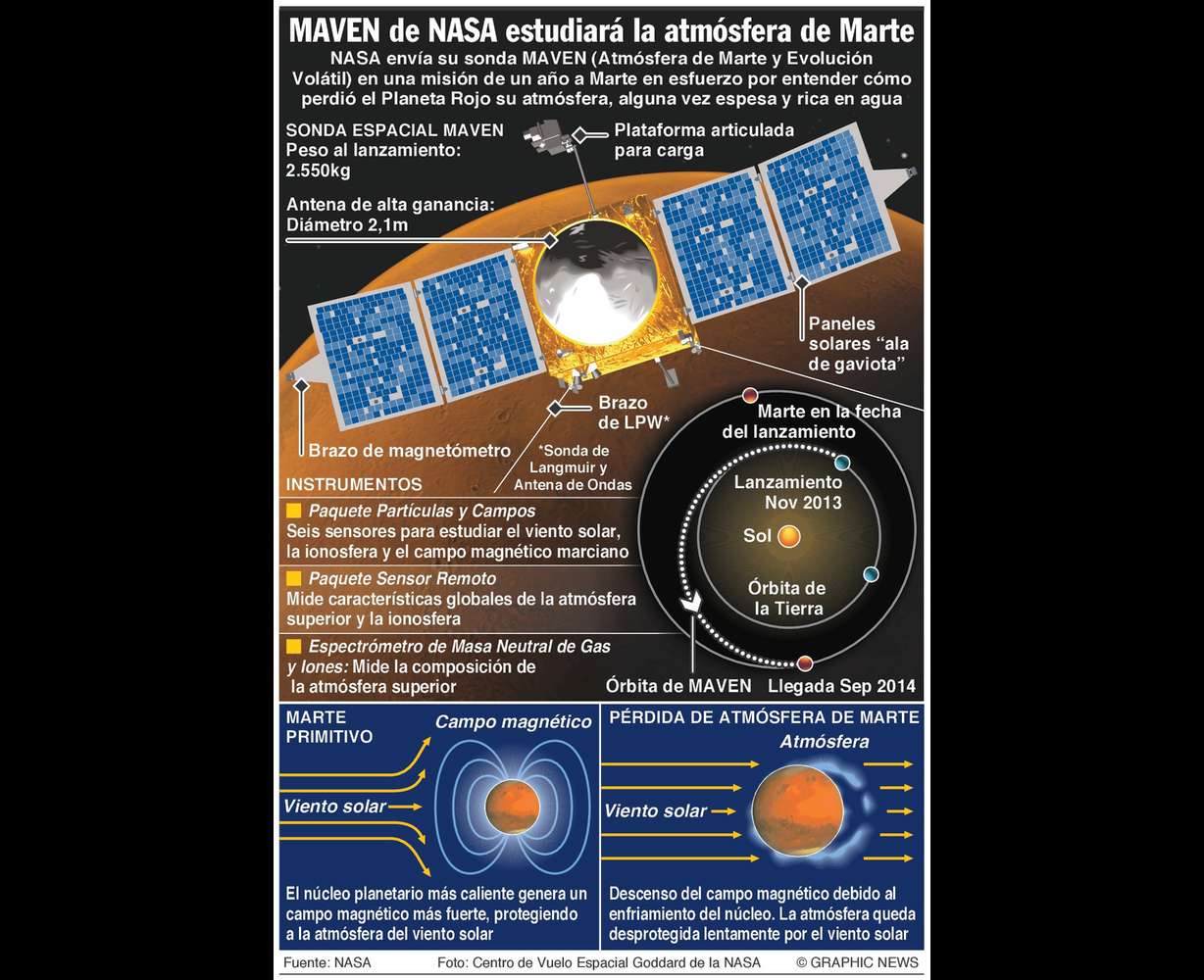 Durante sus primeros miles de millones de años la atmósfera marciana era lo suficientemente gruesa como para tener agua y posiblemente contaba con las condiciones para el desarrollo de microbios, pero es posible que buena parte se haya evaporado debido a la temperatura del sol.
"Queremos saber qué pasó", dijo Michael Meyer, principal científico de la NASA sobre Marte.
Para ayudar a solucionar este misterio ambiental, el Maven (que significa Experto) pasará todo un año midiendo los gases atmosféricos de ese planeta una vez que llegue allá el 22 de septiembre de 2014.
×
Most recent News stories