Estimated read time: 1-2 minutes
This archived news story is available only for your personal, non-commercial use. Information in the story may be outdated or superseded by additional information. Reading or replaying the story in its archived form does not constitute a republication of the story.
VERNON, British Columbia — A pilot crash-landed his flying car into a tree in Canada last week after he lost control of the car while attempting a landing at the airport.
Ray Siebring told the Canadian Press he was trying to make a sharp left turn, but it turned into a downward spiral. His car — the Maverick — had started to lose altitude when he noticed he was about to land in a highly populated area near a school.
"I experienced one of those ... moments where time slows down," he said. "The training kicked in so that we were able to operate the aircraft and move it to a safe area."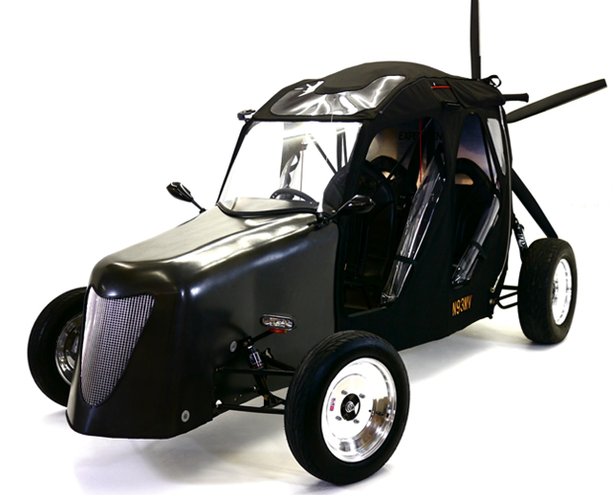 Siebring was on board with a relative. The two were expected to recover from injuries obtained in the crash-landing of the car, which had been deemed roadworthy and produced by a Florida company.
No one on the ground was injured, although children from the school were heading to nearby grounds for a track and field day.
The car is a combination of a plane engine, propeller and parasail attached to a dune buggy, the CBC reported.
It normally requires a 100-meter runway to make a safe landing. It can reach speeds of up to 100 mph on land and about 40 mph in the air.
The Maverick is only the fifth-ever flying car. Siebring had purchased it from the Florida manufacturer Beyond Roads to run tests in Canada.
Top image credit: Curtis Allen/@CTV_Curtis
×
Related Links
Related Stories