This archived news story is available only for your personal, non-commercial use. Information in the story may be outdated or superseded by additional information. Reading or replaying the story in its archived form does not constitute a republication of the story.
SALT LAKE CITY — Ziggy Ansah, welcome to your new team — the Detroit Lions:
It has had one playoff win in 56 years. In 2008, it was the only NFL franchise in the league's history to go 0-16. It's a team whose all-time winning coach, Wayne Fontes, has a losing record (67-71, .486 winning percentage). It's a team that was so bad that it arguably forced one of the greatest, most exciting running backs in the history of the game, Barry Sanders, to retire before his time.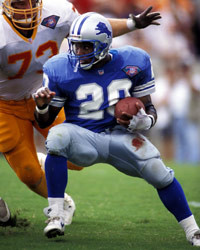 It's an organization that has had seven different head or interim head coaches in 13 years. Its current coach, Jim Schwartz, is entering his fifth season at the helm with an unimpressive 22-42 record. It's a club that looked to be turning the corner in 2011, posting a winning record and making the playoffs for the first time in 11 years (10-6), only to revert back to the "same old Lions" last season, going 4-12.
It's a franchise that can be summed up in one word — awful. Much as the actual city of Detroit is sadly deteriorating with decrepit old buildings and people leaving in droves, the Lions have gone along the same path. Living there half my life, I can say despite the team's mediocrity the fans have remained loyal, albeit impatient and angry, but loyal. You have to credit them for sticking around despite generations of fans growing up only knowing their team as a loser.
After the Lions selected Ansah with the fifth overall pick in last week's NFL draft, head coach Jim Schwartz proclaimed, "We drafted him to be on the field for us. We didn't draft him as a project." This is despite the fact Ansah has been playing football for just two years.
Despite what Schwartz proclaims, Ansah is a project — an athletic freak of one that with time could develop into being a dominant defensive player. And while he could benefit playing along dominant Lion defensive tackles Ndamukong Suh and Nick Fairley, it's unfair to think he can step in and perform like defensive end Cliff Avril, who recorded 20.5 sacks the past two seasons before departing to sign with Seattle this offseason.
"In terms of Ziggy, fair expectations would be for him to be a force off the edge," said longtime ESPN NFL draft expert Mel Kiper in a conference call. "He doesn't have to have 10 sacks but make progress. He needs to come in, start early on this year, at least hold his own, and then develop as the season goes along. I don't expect him to take the NFL by storm, but he needs to show progress for someone with such a limited football background."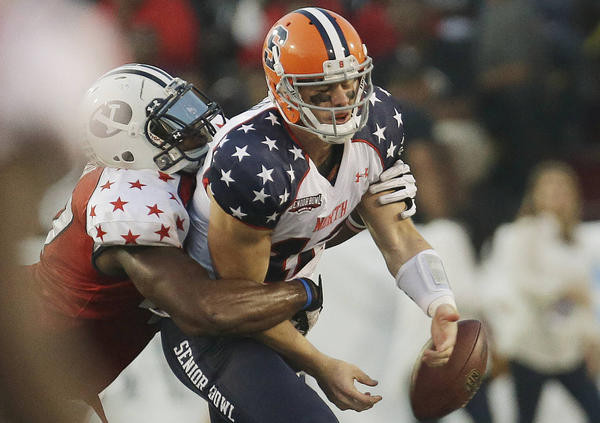 But as is the case in the NFL, particularly when you're a top-10 pick on a perennial losing team like the Lions, expectations will be high.
"Is this draft going to propel them back into the playoffs?" Kiper said. "It depends on how quickly Ziggy Ansah develops into a premier pass rusher. That's the bottom line here. A lot is going to be expected for his limited experience. How quickly does he evolve? The Lions hit their three big need areas, and I think they did the best they could do with what they had."
That's quite the pressure to put on a guy who started only nine games in his very short BYU football playing career. And that's where things get dicey for Ansah. If he doesn't develop quickly in an unstable environment that is the Detroit Lions, patience will wear thin and heads will roll, including those of his coach and the team's general manager, Martin Mayhew.
Is it fair that the coach's fate is left in the hands of Ansah? Clearly no, but welcome to the harsh life of playing in the NFL.
Yes Ziggy, you're not at BYU anymore.
Kevin Graham co-hosts Gunther and Graham, 3-7 p.m. on 1320 KFAN. He is also the founder and editor of www.SportsMashup.com. You can follow him on Twitter @KevinGrahamKFAN and like him on Facebook (SportsMashup).
×
Related Stories