SALT LAKE CITY — For about a year now, the brilliant strategists and engineers at Google have been hyping up their augmented reality device now known as Google Glass.
After introducing the project in 2012 with a viral video that took the viewer through a day in the life of a Google Glasses owner, Google released another video Wednesday in much the same vein, showing dozens of activities from the viewpoint of a much-modified user interface.
From the look of it, most of what you're able to do with the glasses starts with the phrase "OK, Glass," followed by a command. The video shows users taking pictures, recording movies, video conferencing and finding directions. And of course, googling on the interwebz for things like images and information.
Rumors that Glass would be released to consumers in late 2012 proved to be untrue, though attendees of Google I/O in 2012 were able to pre-order a version called Glass Explorer Edition, which has yet to be delivered. But Google also announced Wednesday that they'll be making Glass further available to a limited number of people, mostly developers, very soon. Those interested in getting their greedy eyes on some Glass have to enter a contest about why they'd like a pair in no more than 50 words.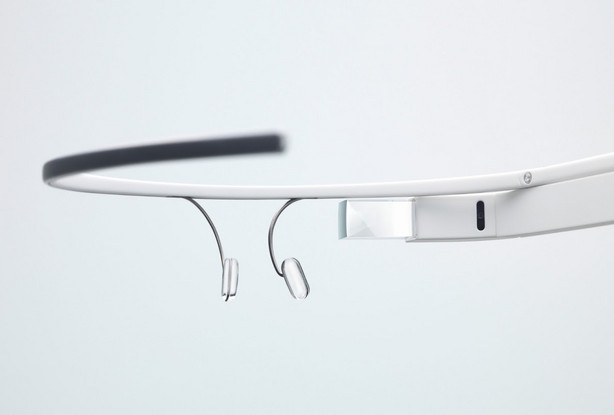 Also, you'll need $1,500, plus taxes. Roughly 8,000 will be offered.
Many who followed the development of Glass over the last year were concerned that the augmented reality device was little more than a headset with a camera, lacking really powerful capabilities that could actually replace a smartphone.
This latest campaign appears to put those criticisms to rest; there is at least partial integration with search capabilities as well as messaging like email and text; a touchpad on the side of Glass allows you to control a cursor on the mini screen above your right eye; it will even translate a phrase into a foreign language for you and whisper it into your ear.
Interestingly, one of the promotional photos posted to Google's Project Glass website shows a small camera on the inside of Glass, pointed directly at the right eye. This has led to speculation that they could be capable of eye tracking.
They also appear to be water resistant, flexible, resilient, and could come with a sunglasses attachment — perhaps even a prescription lens someday.
×
Photos
Related Stories