Estimated read time: 2-3 minutes
This archived news story is available only for your personal, non-commercial use. Information in the story may be outdated or superseded by additional information. Reading or replaying the story in its archived form does not constitute a republication of the story.
Brooke Walker reportingIt's been called the ultimate "David and Goliath" battle. NBC's "American Gladiators" is back for a second season.
You can catch the season-two premiere tonight on KSL Channel 5, but our own Brooke Walker recently sat down with show host Hulk Hogan and a few of the fearsome Gladiators for a preview of what's to come.
Last fall, some 12 million people tuned in for the show's premier. It's a revival of the original "American Gladiators," which aired in the late '80s and early '90s. Wolf, Toa, Venom, the Rocket, all of the Gladiators are back, and they are promising to push it to the edge.
It's a competition of heart: everyday, amateur athletes going up against gladiators -- superhuman personalities that promise to bring down the competition with hard knocks and explosive attitudes.
Show host Hulk Hogan says it comes down to more than just strength. "These so-called normal people beat out thousands of other normal people. They are the cream of the crop. Add on motivation, add on the drive to win, it kind of evens the playing field against these super-phonons called gladiators," he said.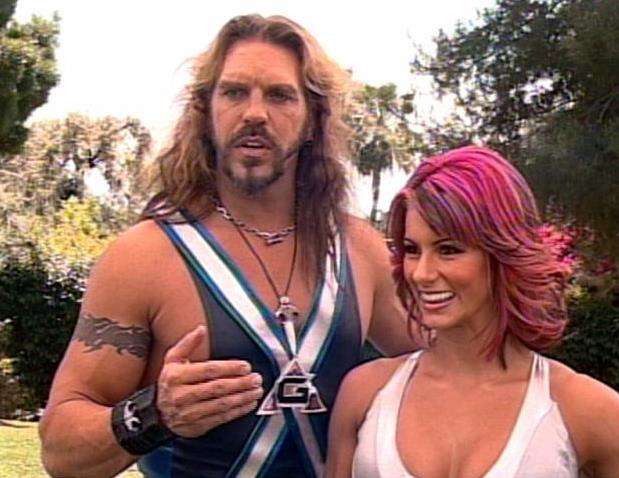 "They've really pushed it to an extreme level," said Phoenix, one of the seven new gladiators added to the roster.
Also joining the team is Jet, otherwise known as Monica Carlson. After her season-one triumph, this mother of twins is ready to create some major turbulence -- confidence gained during her time as a contestant. "Here's this 200-pound girl, and she's behind you, and I'm like, 'Oh gosh! I have to climb that and she's going to rip me off a wall!' And now, being on the other side, I understand why its so fun," she said.
In addition to new names, there are new events and a new location, which up the competition on all counts. "I think somebody is sitting back and asking, 'How can we get people to hit harder and get body parts to fly off?' said Wolf, also a gladiator on the show.
You can catch the two-hour season-two premier tonight at 7:00 right here on KSL Channel 5.
E-mail: bwalker@ksl.com
×
Related links
Most recent News stories