Estimated read time: 1-2 minutes
This archived news story is available only for your personal, non-commercial use. Information in the story may be outdated or superseded by additional information. Reading or replaying the story in its archived form does not constitute a republication of the story.
(KSL News) -- A former espionage tool is being used to protect valuables from theft. This tool is smaller than a grain of sand. It's called data dots.
The kits cost about $20. Inside the small blue tub there are 400 to 450 micro-dots all encoded with the same pin number.
Ken Walton, Micro ID Technologies: "The dots are suspended in a milky looking solution that dries clear when they're applied and that adhesive in there has an ultraviolet trace in it so it can be detected by a black light and that's how law enforcement finds them."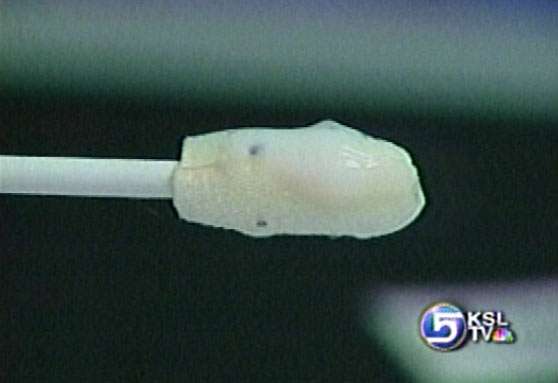 With data dots, a would be thief has a big problem. He can never be confident of removing the proof of the legitimate owners identity. The police only have to find one data dot to prove who really owns the property.
Ken Walton, Micro ID Technologies:. "They use it just like a fingerprint. They take it off the surface and put it on a white background. They read it with a very inexpensive little scope, and once they get the number, they can go online and put that number in and they Can tell exactly who owns that asset."
Micro-dots can be applied to almost anything; from iPods and computers to cars.
×
Related links
Most recent News stories