Estimated read time: 2-3 minutes
This archived news story is available only for your personal, non-commercial use. Information in the story may be outdated or superseded by additional information. Reading or replaying the story in its archived form does not constitute a republication of the story.
Sarah Dallof Reporting Apple fanatics are rejoicing now that the iPhone is officially on sale and the wait is over. The Apple store closed down temporarily in preparation for the big moment--to start selling the iPhone.
Many people have been waiting for hours outside of the Gateway Apple store. They came prepared with chairs, umbrellas, food ordered from Gateway restaurants. They weren't afraid to share what they've learned.
Mark Whiting had this advice to give about the waiting game, "Become friends with people in line so they don't kick you out."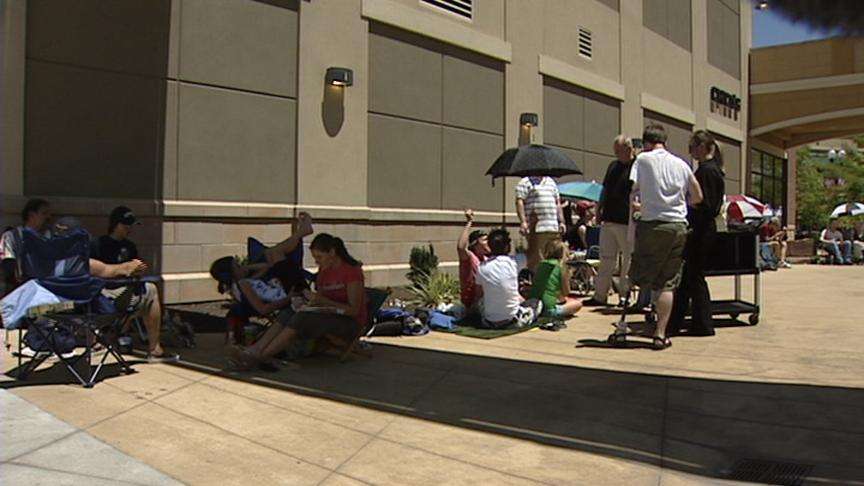 Tommy Oyarzun got the coveted first place spot. He set up his chair yesterday afternoon. "I'm getting a phone. I'm getting an iPhone!" he explains, "I was early. There was no one with me. Overkill I guess"
At the other end of the line is Brent Jensen who came prepared to spend the $500 minimum on the sleek new gadget. "To me it doesn't sound that expensive. The features of it sound like a pretty good deal," he says.
And somewhere in the middle is Tim Simpson, but you can't blame him for not being first, he's in the middle of a road trip from San Diego to Minnesota. "I've been looking into the route along the way on all the Apple stores and where we might end up on the 29th and Salt Lake City, here I am."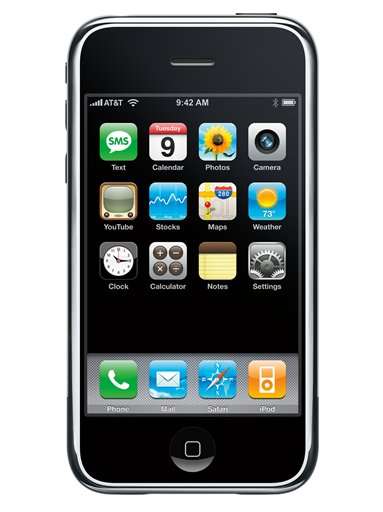 Even Apple doesn't know how many phones they'll be getting. Most likely it won't be enough, meaning some in line may leave with nothing more than the free water Apple employees were handing out and, of course, the memories.
Brent Jensen summed up the experience by saying, "I figure it will be a fun experience either way. Something to remember. Just to be part of the crazy launch."
The iPhone isn't cheap. It starts at $500 with a $60 a month minimum service contract.
×
Most recent News stories