Estimated read time: 3-4 minutes
This archived news story is available only for your personal, non-commercial use. Information in the story may be outdated or superseded by additional information. Reading or replaying the story in its archived form does not constitute a republication of the story.
PORT-AU-PRINCE, Haiti -- Rescue and relief efforts continue to progress in Haiti, as the ground continues to shake with aftershocks. Some of those working toward relief efforts are our fellow Utahns. Some of those rescue workers are now telling and showing KSL News what is happening in Haiti.
"You know, you clean them up and put some clothes on them, and they're normal, beautiful, wonderful children," Rebecca Maesato told KSL News in April 2003.
She was talking about the country she grew to love during her service there as part of her nonprofit organization Children in Need. This week, Maesato returned to Haiti to serve those affected by the earthquake.
"The structures just collapsed with people in them sleeping or, you know, in the house," she said.
KSL News sent Maesato with a camera to document her experience as she checked to see what was left of the homes and orphanages she works with.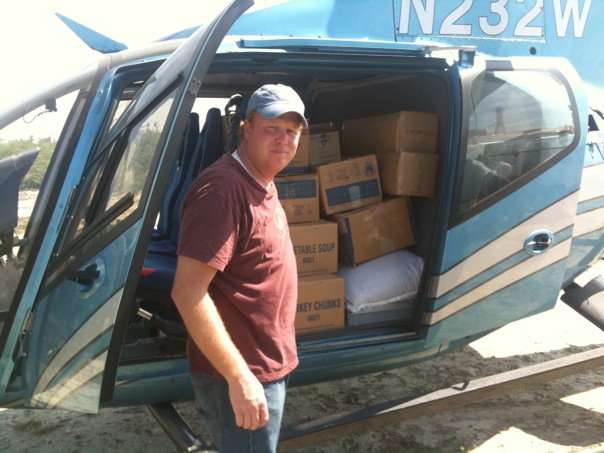 "Here, you see a small tent city that has sprung up, and these are all over the place," she described in her video.
"In this house over here," Maesato continued, "there was five dead -- buried alive. They were able to get one body out."
Wealthy Utah entrepreneur Jeremy Johnson is also in Haiti working on relief efforts. He has several helicopters and a plane he's using to take food into the country.
"A baby died yesterday," Johnson told KSL News, choking back tears. "There's nothing wrong with the orphanages. All the kids are not hurt, and it didn't fall down, and this baby died of starvation. I missed it by one day.
Johnson said there's a huge backup of food at the base not getting to the starving people. He volunteered to fly some of it in, but after he was denied he resorted to taking it and giving it to the people himself.
"People are starving. There's food sitting here. If I had another option for food I would use it, but I don't," Johnson said.
His focus right now is trying to transport 130 orphans to Utah, most of whom have adoptive parents waiting for them in the states, but he's run into some red tape with visas for the children. That's when he called Utah Attorney General Mark Shurtleff.
Johnson's company, IWorks, contributed 50,000 to Shurtleff's campaign.
"He calls me, and I said, 'OK, let me try to call who I can,'" Shurtleff said.
Shurtleff said he contacted Sen. Orrin Hatch, Gov. Gary Herbert and the Christmas Box House, which volunteered to house the kids. Johnson has arranged for United Airlines to fly them to Utah.
"We're just going to tell them Utah's ready," Shurtleff said.
KSL News has learned 17 of the children now have cleared visas to come to Utah.
Meanwhile, a team of volunteer doctors and nurses dispatched from Utah by The Church of Jesus Christ of Latter-day Saints have also arrived in Haiti.
On Tuesday, they went to an LDS meetinghouse -- one of the few buildings in Port-au-Prince that sustained little damage -- and started treating patients.
Deseret News reporter Scott Taylor reports among the first seen by the volunteers in one of the meetinghouse's classrooms were Fabiola Beauvil and her 4-day-old baby, Klaira Eliska, both survivors of the 7.0-magnitude quake that left much of Haiti's capital city and surrounding areas in shambles, hundreds of thousands homeless and many more suffering from hunger, thirst and injuries.
To read more on the story by Deseret News reporter Scott Taylor, CLICK HERE.
E-mail: jstagg@ksl.com
×
Photos
Related links
Related stories
Most recent News stories