Estimated read time: 2-3 minutes
This archived news story is available only for your personal, non-commercial use. Information in the story may be outdated or superseded by additional information. Reading or replaying the story in its archived form does not constitute a republication of the story.
SALT LAKE CITY -- According to polls, the public is clamoring for ethics reform on Utah's Capitol Hill, and lawmakers say they're listening. Now three days into the legislative session, some of the challenges to reform are emerging.
Take, for example, the issue of an ethics commission. There's already a citizens petition effort to create one, along with other proposals -- including a new one unveiled Wednesday.
Under that proposal, the public wouldn't be allowed to view or hear ethical complaints against Utah state lawmakers unless four of five political appointees determined a violation occurred.
Senate Joint Resolution 3 was introduced Wednesday by Sen. John Valentine, an Orem Republican. The resolution is modeled on a judicial conduct commission. It calls for the creation of an independent ethics commission of three retired judges and two former lawmakers.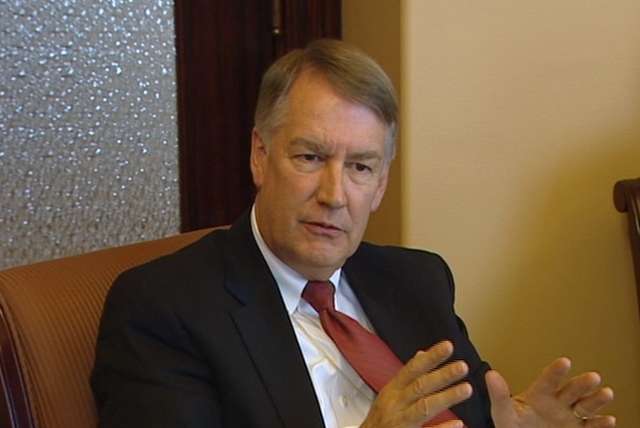 The commission would meet behind closed doors to review ethical complaints against lawmakers. They would have no disciplinary powers but would decide if a legislative committee should review the complaint.
"What we're saying is you go and you investigate. You find out if there is value and validity in the allegations. If there is, then it's all open to the public," Valentine says.
Anyone who disclosed the existence of the complaint would be found in contempt of the Legislature, and that complaint would immediately be dismissed by the commission the legislation would create.
Being found in contempt is punishable by up to 30 days in jail and a $1,000 fine.
The resolution has the support of GOP leaders in the House and Senate that control the Legislature.
"I don't believe anyone thinks it's fair to have someone convicted by malicious allegations that have no basis in fact," said Senate President Michael Waddoups, R-Taylorsville.
According to the resolution, complaints couldn't be filed for 60 days before a primary or general election, eliminating four months out of the year for the public to have their grievances heard in election years.
The proposal also limits who can file an ethics complaint. It would only allow registered voters to do so, and two or more people would have to join together to file a complaint. State lawmakers filing a complaint wouldn't need to have actual knowledge of wrongdoing, but the public would.
"I think it's unacceptable. It's a sham," said Utahns for Ethical Government spokeswoman Dixie Huefner. "It appears very removed from public scrutiny."
In an e-mail sent to KSL News Wednesday, Huefner's group said it appears "the fox is guarding the henhouse" and urged Utahns to sign its petition. [CLICK HERE to read Utahns for Ethical Government's entire statement]
------
Story compiled with contributions from John Daley and AP writer Brock Vergakis.
×
Related links
Related stories
Most recent News stories