Estimated read time: 2-3 minutes
This archived news story is available only for your personal, non-commercial use. Information in the story may be outdated or superseded by additional information. Reading or replaying the story in its archived form does not constitute a republication of the story.
SALT LAKE CITY — Ryan Davis is bartering for charity. He started The Ryans Penny Project Sept. 30, 2010, with a single penny, wanting to see what people would trade him for it.
Davis' goal is to get the biggest and best item that would fetch the most amount of money for charity by the end of his journey.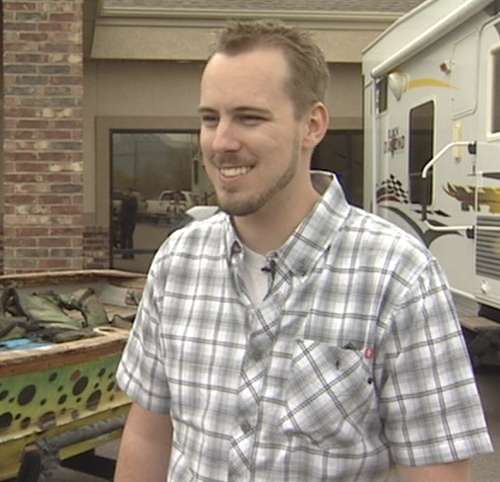 "September 30th, I put a penny on Facebook," Davis said. "Shortly after a neighbor down the street offered me a limited-edition LEGO figurine."
Davis then traded that Lego figurine for an Incredible Hulk Happy Meal toy. The trades kept coming, including a Princess Bride DVD, a Cinemark gift card, voice lessons, two laptops, ski passes, and eventually he traded up to a boat.
The boat is a swamp green in color with black and red polka-dots. "The motor is the most valuable thing on this boat," Davis said.
Along his journey, some trades were easier to part with than others. "(A) Kramer guitar and an amp, that was a pretty fun one," he said. "I didn't want to get rid of that one, necessarily." But ultimately the goal is bigger and better.
"That's the whole concept of the game, is just to trade something bigger and better every time," Davis explained.
His latest trade was bigger and better. For the boat, an Ogden car dealer traded Davis a 1998 Dodge Ram pickup truck worth $5,000.
"Anytime we can give back to the community, I think as business owners, as just individuals, I think we should take that opportunity," said Chad Oman, owner of Destination Auto Sales.
And that's really the idea, to give everyone the opportunity to donate what they can to charities of their choice. At first Davis wanted to choose one particular charity, but there are so many good choices out there.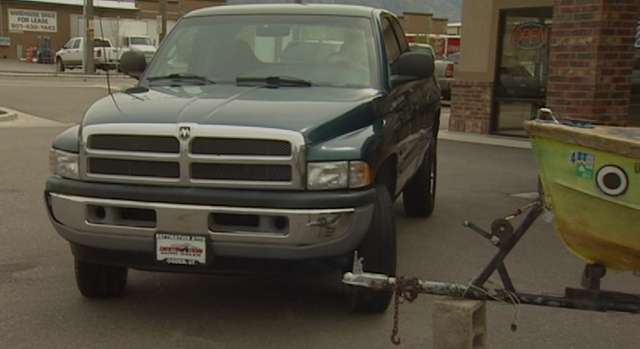 "It was too hard to decide," Davis said. "There were a lot of charities, local, that were close to my heart."
Davis wants donations to go "old school;" so instead of writing a check, people could barter goods and services, like they did during the last Great Depression when times were lean.
"I wanted to just create something that I think could literally change the way we think about raising funds for worthy causes," Davis said.
So instead of writing a check, people could start their own trade charities, bartering for barter goods and services.
"I just started thinking about it," he said. "What if we had hundreds of pennies traded on behalf of all sorts of worthy causes?"
Davis still has several more months to go with this experiment. "I don't know what I'll end up with," he said.
By Sept. 30, Davis hopes to establish a nonprofit organization that will help those in need "the old-fashioned way:" with a handshake and a smile.
Davis uses Facebook to trade his items. CLICK HERE to follow his journey or trade items.
Email: niyamba@ksl.com
×
Related links
Related stories
Most recent News stories