Estimated read time: 1-2 minutes
This archived news story is available only for your personal, non-commercial use. Information in the story may be outdated or superseded by additional information. Reading or replaying the story in its archived form does not constitute a republication of the story.
Spring is coming and its time to start planning out your garden, especially if you want to raise your own starts. It is important to plan a garden according to how it will be used. Here are some tips about buying seeds, there yield, germination, and starting them.
The first thing to think of when planing to start a plant from seed is what too look for in the actual seed, where to get them, and how much to purchase? This involves knowing minimum germination rates for quality seed.
Below is a table which we used in a previous story, Collecting and Storing Seeds from your Garden, which shows germination rates for common seeds.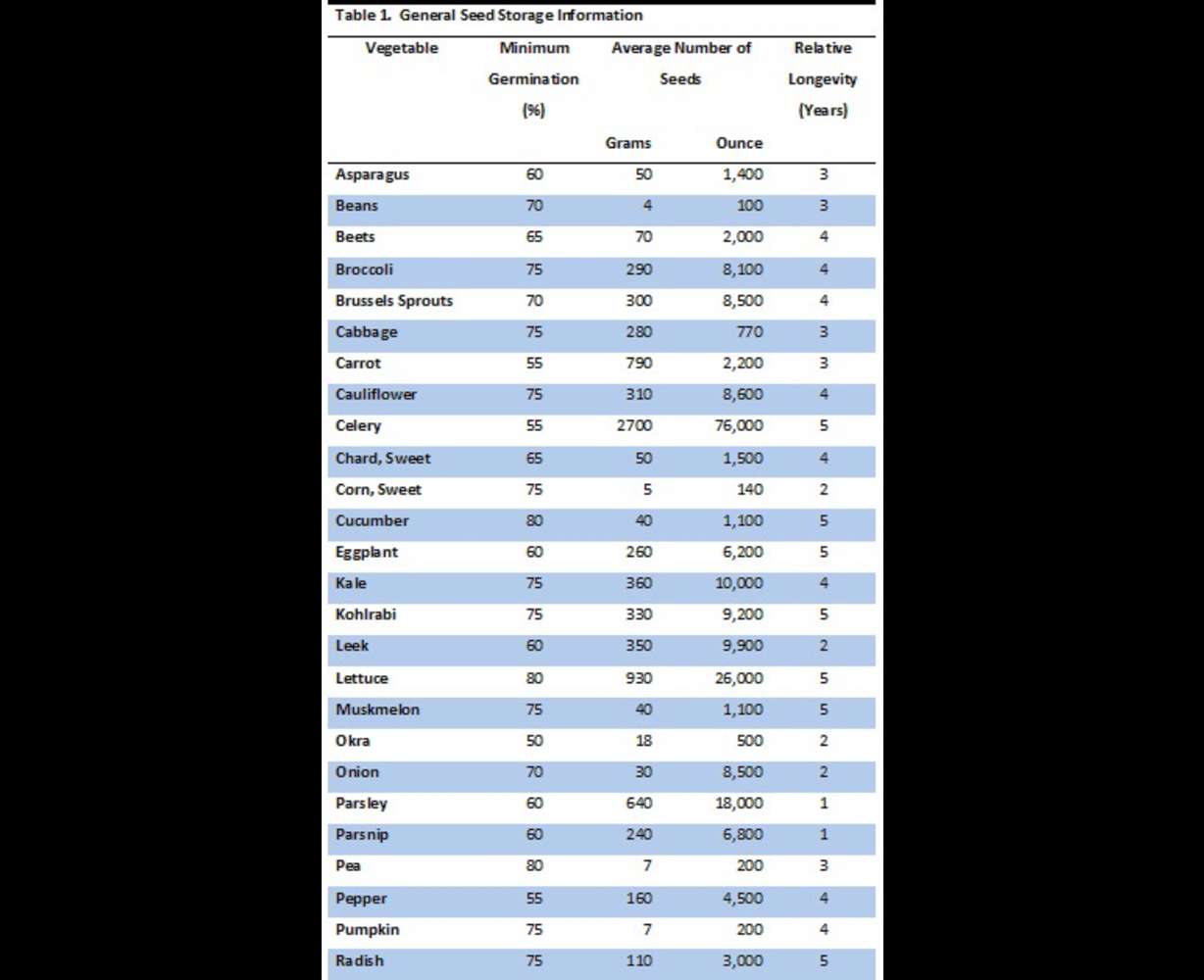 Next you should know plant spacing and how much the plants should yield.The "Approximate Vegetable Yield" sheets shows the average crop that is expected per 100 feet for common vegetable seeds.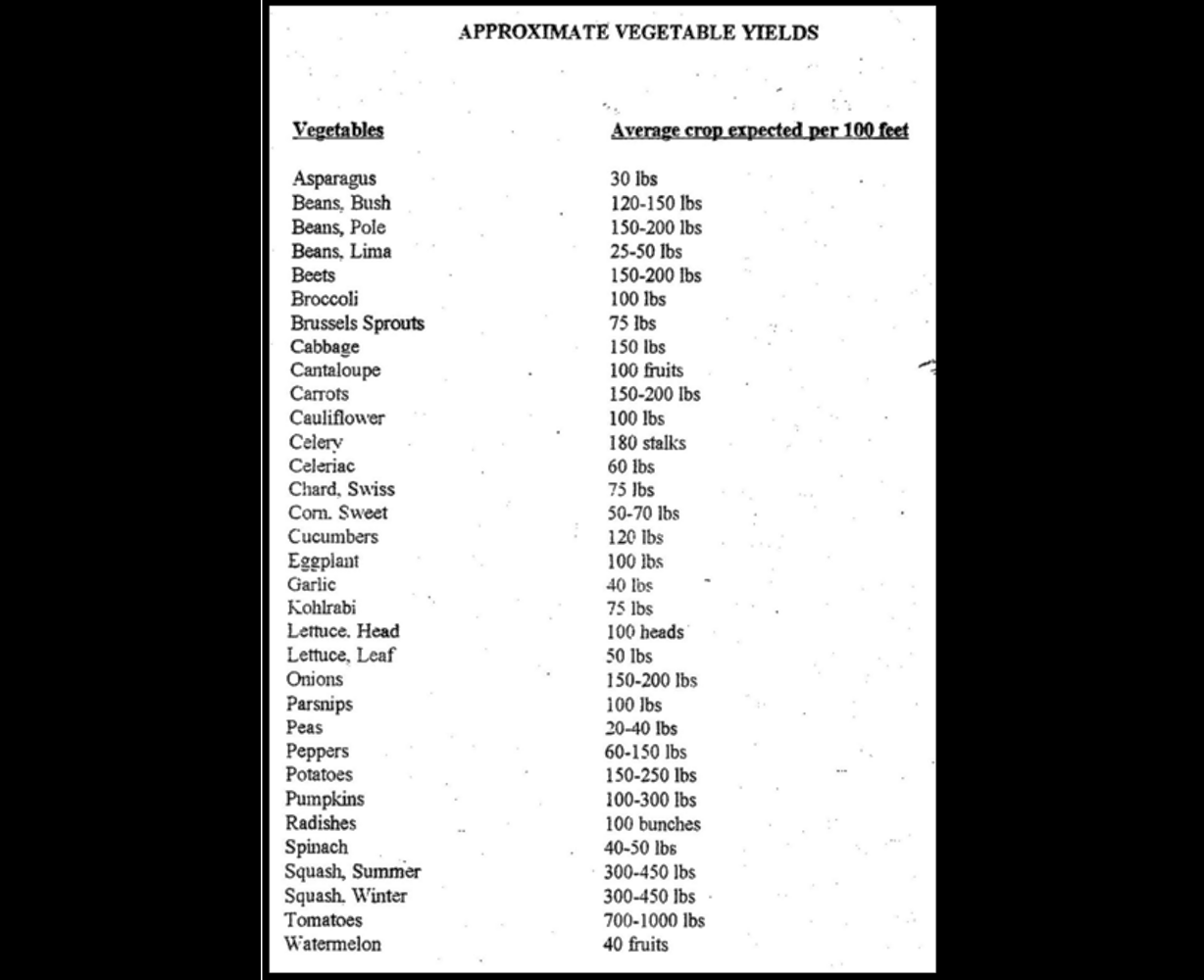 Below is a document from the University of Missouri that will show you when to start your seeds titled "Starting your Seeds". A PDF version is located on the bottom right side corner of the page, under the "Approximate Vegetable Yield" table. Click on the magnifying glass. Or click here for the website.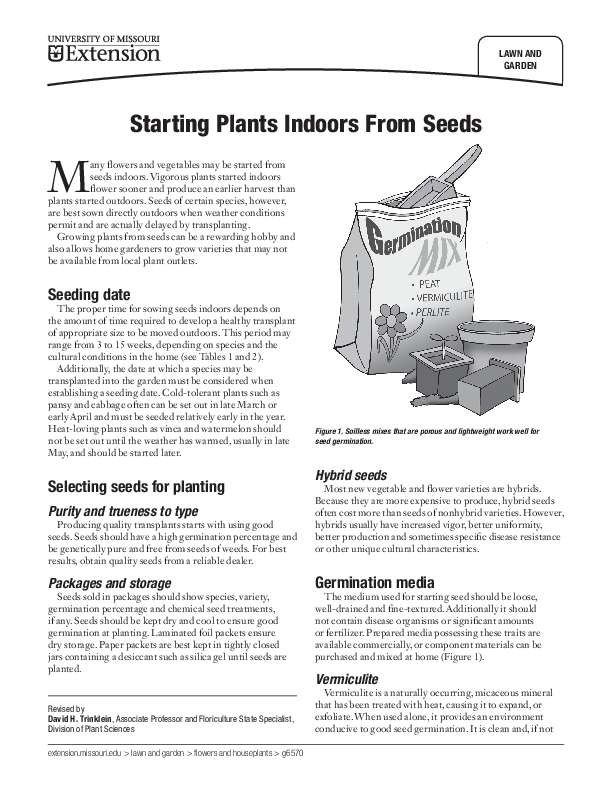 Observations are important once your starts are in the garden. Keep notes on the positive aspects and improvements for future years of planting those seeds.
For more information on seedlings and storage, look for the book War Vegetable Gardening and the Home Storage of Vegetables or visit the USU webpage.
×
Related links
Related stories
Most recent News stories