Estimated read time: 3-4 minutes
This archived news story is available only for your personal, non-commercial use. Information in the story may be outdated or superseded by additional information. Reading or replaying the story in its archived form does not constitute a republication of the story.
SALT LAKE CITY -- Near the beginning of February, Tim Schafer and his team at Double Fine Productions set a fairly lofty goal.
They wanted to raise $400,000 to make an "old school" adventure game, and fund a documentary produced by 2 Player Productions to film the process all along the way. Earlier this week, the doors closed on donations, and the coins were counted behind the curtain. Donations from the Kickstarter were combined with contributions made outside of the campaign directly to Double Fine.
In total, Schafer and his team had raised $3,446,371.
Donations were made through Kickstarter, an online funding platform for creative projects. Project creators that launch a funding page on Kickstarter keep 100 percent ownership and control over their work; in exchange for providing the funding platform, Kickstarter retains a 5 percent cut of pledges -- meaning that Kickstarter enjoyed a hefty $172,318.55 cut of the proceeds.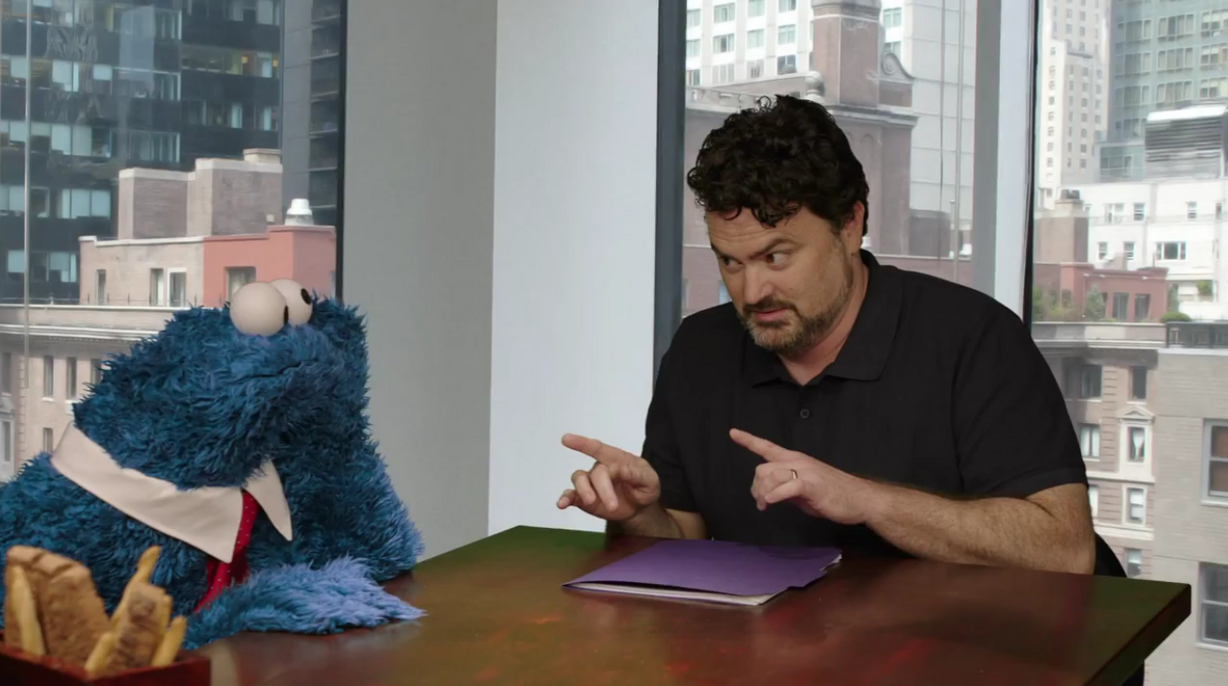 Outside of simply being a collector of sorts, Kickstarter offers project creators a unique way to encourage pledges. In the case of Schafer and Double Fine, future "Backers of Adventure" -- as Schafer calls his donators -- could claim various rewards based on the amount that they pledged to the project in a tier-based system.
For example, any contributors that pledged $15 or more will be given a free copy of the game when it is made available, as well as complete access to the documentary video series, and access to the "private discussion community," which is exclusive to contributors. More prestigious rewards were available to those who were feeling particularly generous; a limited number of backers were able to claim a portrait of themselves painted by the game's artists for a $1,000 contribution. The rewards also stack, meaning that anybody contributing at that $1,000 level also received every reward listed in previous tiers.
"Crowd-sourced fundraising sites like Kickstarter have been an incredible boon to the independent development community," Schafer wrote in the description of the Kickstarter project. "They democratize the process by allowing consumers to support the games they want to see developed and give the developers the freedom to experiment, take risks, and design without anyone else compromising their vision. It's the kind of creative luxury that most major, established studios simply can't afford. At least, not until now."
---
Crowd-sourced fundraising sites like Kickstarter have been an incredible boon to the independent development community
–Tim Schafer, Double Fine
---
Now that the budget has blown far beyond what was originally anticipated, Double Fine has plenty of room to improve the project. They have already announced plans to include voice acting in English, French, Italian, German and Spanish, as well as porting the title to Mac OS and Linux.
"All money raised will go to make the game and documentary better," Schafer wrote. "Additional money means it can appear on more platforms, be translated into more languages, have more music and voice, and an original soundtrack for the documentary, and more!"
In the wake of Double Fine's success, Brian Fargo of InXile Entertainment has started a Kickstarter project for Wasteland 2, a true sequel to the role-playing game Wasteland released in 1988. The Wasteland 2 project asked for $900,000 -- a slightly loftier goal, which was met with a similarly staggering response in the form of $1.2 million donated within the first few days.
×
Related links
Most recent News stories