Estimated read time: 2-3 minutes
This archived news story is available only for your personal, non-commercial use. Information in the story may be outdated or superseded by additional information. Reading or replaying the story in its archived form does not constitute a republication of the story.
Eagle Mountain resident Noelle Pikus-Pace has finally found her way back onto the top of the podium.
Back in 2005, just 114 days before the Torino Winter Olympics, a freak accident in Calgary shattered her leg and her dreams of winning an Olympic gold.
After a long, painful recovery, Pikus-Pace finished fourth in the 2010 games in Vancouver. She retired shortly afterwards, wanting to spend more time with her family.
But she couldn't stay away from the sport she loved.
Friday, Pikus-Pace got her first World Cup win since 2004, beating two German sliders to the gold medal in Koenigssee, Germany.
She finished the race in 1 minute, 47.51 seconds, beating World Cup overall leader Marion Thees by 0.41 seconds.
Are the 2014 Olympics a possibility?
"I don't know why, but I absolutely love the Olympics," Pikus-Pace said.
So as the 2014 Sochi Games draw near, you can bet we will all be rooting for her to make her dream of winning an Olympic gold a reality.
Michael Phelps plays poker in the Bahamas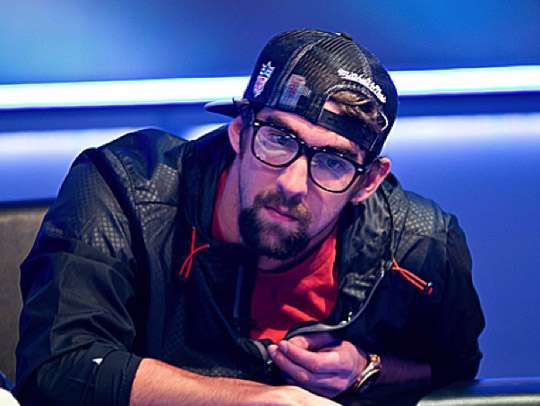 We all have our hobbies - things that we decide to do in our downtime. If I'm not up at the Huntsman Center watching the Utes or working on a new product redesign for ksl.com, I'm usually on Xbox Live, dethroning dynasties in NCAA Football 2013 or going covert ops in Call of Duty: Black Ops 2.
So what does an 18-time gold medalist choose to do in his free time?
Play poker in the Bahamas, of course.
Michael Phelps is taking on a different kind of game, including quite the change in the gameday attire.
The Olympic swimmer is competing in a major poker tournament this week at the Atlantis Resort.
Judging by the facial hair, the glasses and the slightly off centered backwards baseball cap, he strictly means business.
An Impressive Backwards Buzzer Beater
Speaking of backwards, I'm sure we've all witnessed spectacular buzzer beating shots in basketball.
While they don't happen daily, they happen frequently enough to impress us, while rare enough to keep us in awe.
And while this next clip may not be the most impressive shot you will see, it definitely has to be one of the most unique.
Matt DeMember, an eighth grader from Clarksburg, Maryland, caught a pass while playing in a coed hoops league. What happened next is just awesome. Take a look.
×
Related stories
Most recent Sports stories