Estimated read time: 4-5 minutes
This archived news story is available only for your personal, non-commercial use. Information in the story may be outdated or superseded by additional information. Reading or replaying the story in its archived form does not constitute a republication of the story.
SALT LAKE CITY — Tonight the Utah Jazz host a Dallas team that's disintegrated under Mark Cuban's "plan". Plus, Dirk's shouldering too much and this knee injury has made them a complete non-factor in the West.
Sure, the Mavericks won the NBA title in 2011 - that's just a season and a half ago! Then Cuban let key players walk.
Defensive stud Tyson Chandler's a huge part of the Knicks resurgence, JJ Barea was a vital role player, they miss Jason Kidd (another quietly huge part of the Knicks fast start) and aging Jason Terry was a bigtime scorer they've never replaced.
Granted I think it was smart money management letting those older guys go. Re-signing them would've been sweet and sentimental but extremely costly for players (Terry and Kidd) past their prime but Cuban's plan to court superstars and bring them to Dallas failed miserably.
Dwight Howard? No. Chris Paul? No. Not even Dallas native Deron Williams thought the Mavs would win big anytime soon.
So Dirk goes at it alone, slowly regaining his MVP form he's looking around and ... losing.
"Maybe Cuban has something up his sleeve. Maybe you have to take a chance on a bad contract to get him in here and make something happen. I mean, I don't know. That's something we'll have to see this summer," the 34 year old Nowitzki said, before adding, "It's going to be tough. I always liked to think you don't want to build your franchise on hope."
Keys to get the Jazz back on track
While I'm on the subject of hope and trying to build a winning team, the next 6-7 weeks will be key for the Jazz.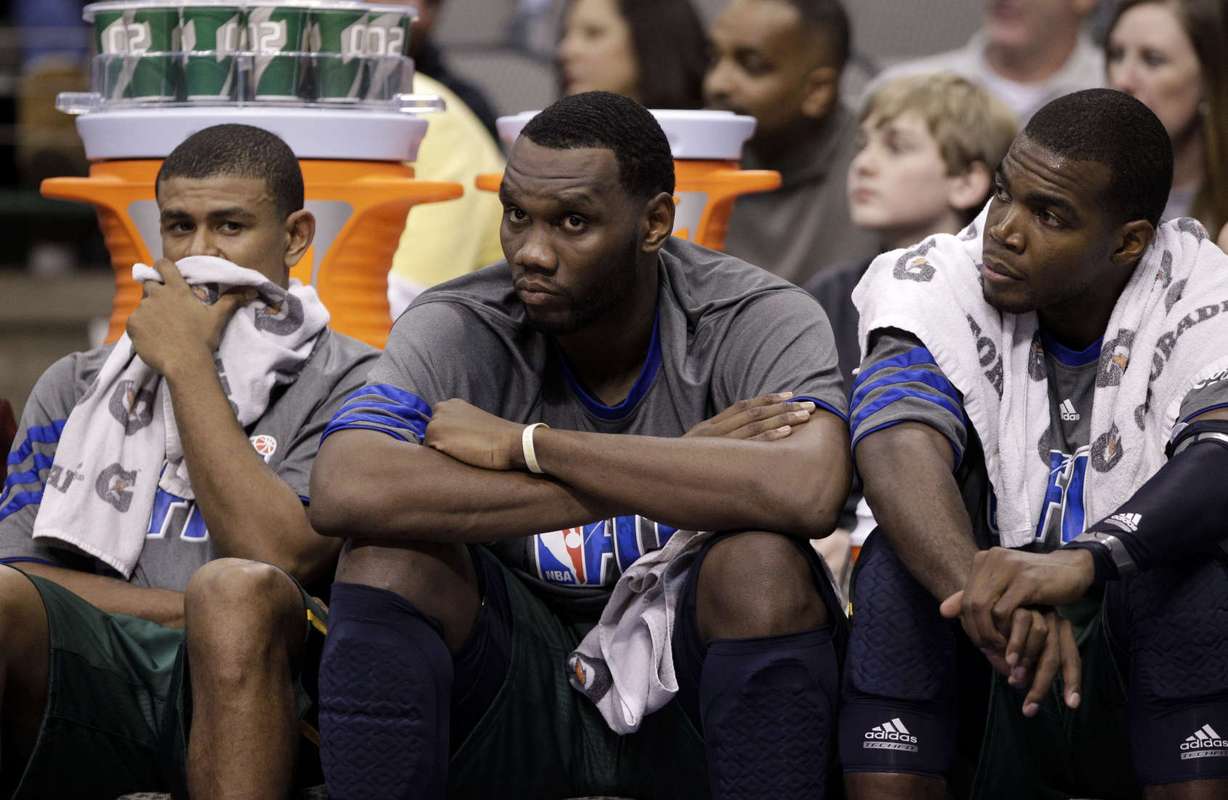 Starting next Monday with the world champion Miami Heat coming to Salt Lake, the Jazz play 15 out of the next 20 games at home. It is now "go time", hopefully up the Western Conference playoff ladder and/or trade watch.
The February 21st NBA trade deadline is blinking in the Jazz collective conscience. What to do with Big Al and Paul Millsap?
Both carry expiring contracts and likely would not be around next season anyway, so the Jazz can't just let them bolt after the season, right?
It's known the Jazz covet a star point guard and could Big Al and Millie be a part of any deal that delivers the point?
Freeing up minutes for Enes Kanter and Derrick Favors would also be crucial as Dennis Lindsay builds his Jazz to compete and advance past the first round of the playoffs. Or even make the playoffs.
Bronco's going back to the future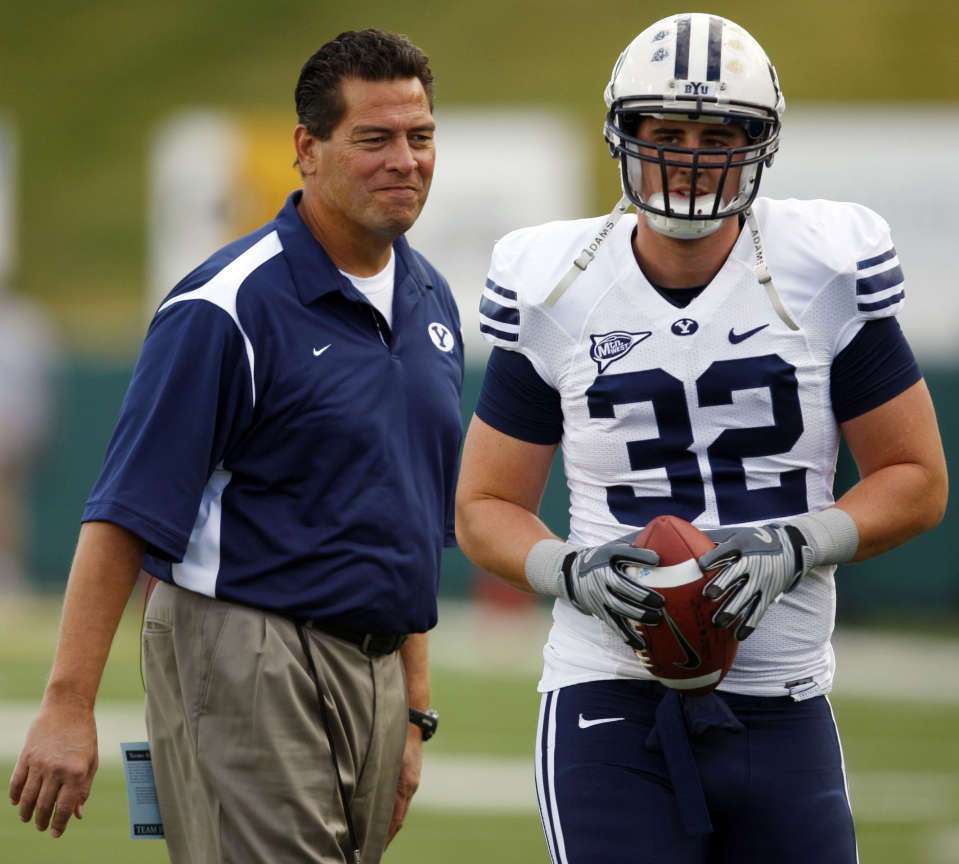 Hiring Robert Anae back as BYU's Offensive Coordinator, a job that belongs (belonged) to Brandon Doman.
Job #1 is to build an offense that stresses throwing QB's (Taysom Hill would still work, just have new marching orders. Throw 1st and move, run, scramble just to keep plays alive - not to pick up 1st downs.
Anae's arrival will speed the overhauling of the offensive line, from technique to game plan to recruiting Junior Colleges.
There's a new offensive sheriff in CougarTown and he doesn't want his QB's running much at all.
Maybe the most important hire of Mendenhall's tenure at BYU?
Good luck to Brandon Doman
If he moves on, hopefully he finds a job that challenges and allows him to lead a team and rebuild his career.
BCS Championship game tonight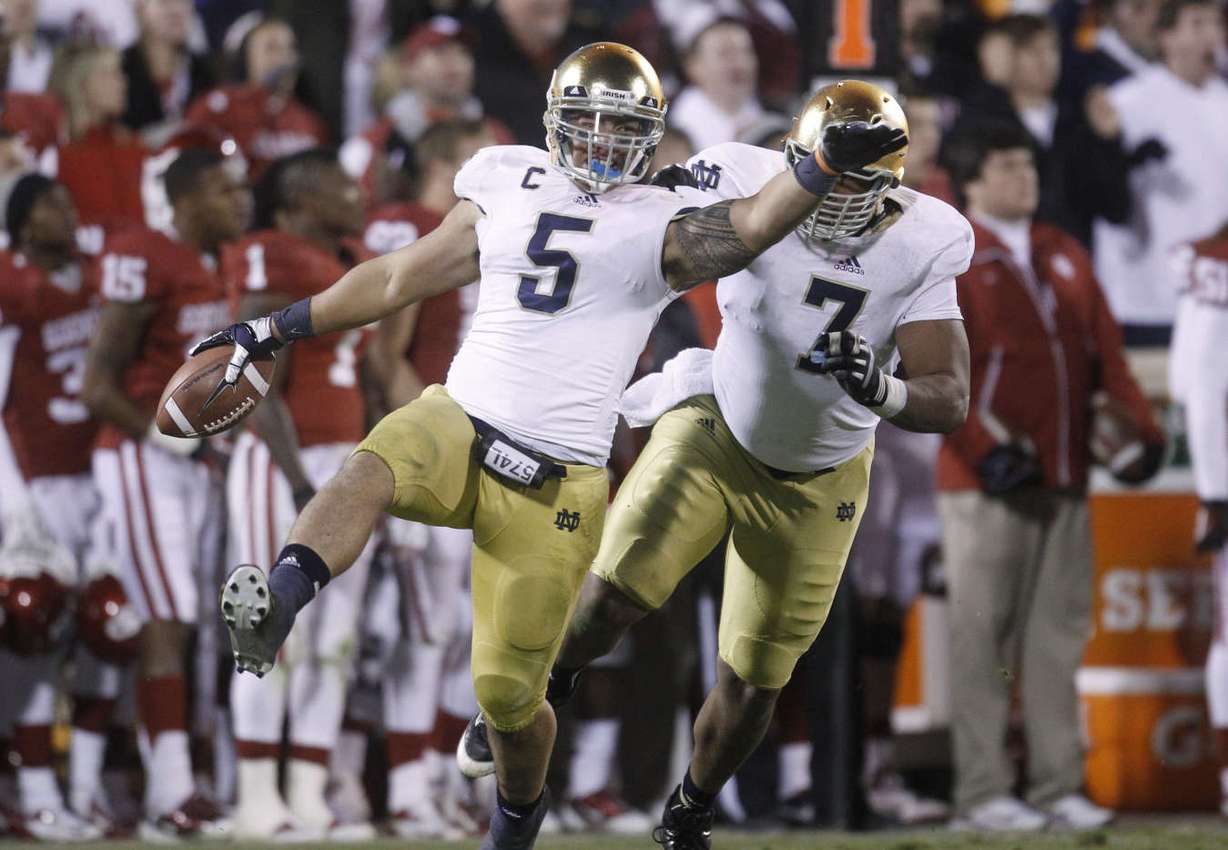 I hope Notre Dame prevents 'Bama from pouring "boring sauce" all over this Nat'l Championship game again.
Don't get me wrong I think Saban's the most efficient head coach in college football. He knows what wins and that's what he produces. The Tide's like the Spurs of college football. One man's boring is another's execution and domination.
That said, there's something special about this ND team. Shouldn't be undefeated, shouldn't be in THIS game, but here they are and I think the Fighting Irish will win tonight.
Everett Golson must have a good night throwing because nobody really runs well on Alabama. Watch for (if Notre Dame is going to hang with and maybe beat 'Bama) RB Theo Riddick. Cougar fans remember #6. He ran wild on BYU's run-stuffing defense, 143 yards but Riddick's also a threat in space as a slot receiver and that's where he might be able to damage the Crimson Tide.
×
Most recent Sports stories