Estimated read time: 3-4 minutes
This archived news story is available only for your personal, non-commercial use. Information in the story may be outdated or superseded by additional information. Reading or replaying the story in its archived form does not constitute a republication of the story.
SALT LAKE CITY — It's been 10 days since the Runnin' Utes last took to the hardwood, when they fell 61-58 at BYU in a rivalry game that came down to the wire.
And according to Utah head coach Larry Krystkowiak, it was a much-needed break.
"We had a lot of games in a short period of time," Krystkowiak said, referencing a span of seven games played in 18 days. "So we were grinding pretty hard, and (the BYU game) was kind of the end of that stage, and it hurt. It hurt Monday, and it hurt a little less Tuesday, and then it was really easy to get back in the saddle on Wednesday because it was far enough of a distant memory.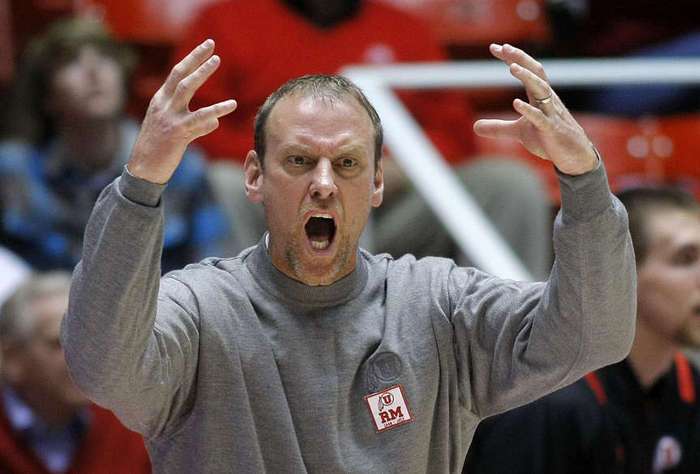 "But I think we learned some things about our team. There were a couple of things we were exposed to, that hopefully we're better at next time around. That's kind of what the process is all about."
Utah's rest period comes to an end Tuesday night when it hosts Southern Methodist in a rematch of SMU's 62-55 win in Dallas on Nov. 28.
Jalen Jones led the Mustangs in that win, scoring 20 points and grabbing 16 rebounds. The sophomore guard leads the team in scoring this season, averaging 15.6 points and 8.4 boards per game. Junior guard Nick Russell scores 14.3 points with 4.6 assists per game, while sophomore guard Ryan Manuel averages 13.1 points.
SMU (8-2) is finishing up a three-game road trip in Utah, having only played the two previous road games since defeating the Utes. The Mustangs won handily at Hofstra, 73-47, before getting beaten soundly last Saturday at Rhode Island, 72-50.
Krystkowiak looks forward to the rematch with SMU, hoping a second chance at the Mustangs will prepare his young team for the upcoming conference play.
"SMU is a little bit like a conference opponent right now, where you can play a team twice and have a chance to make some adjustments," said Krystkowiak. "We're not talking about personnel as much because our guys are familiar with what they're doing."
Senior guard Jarred DuBois leads the Utes (6-3) in scoring and assists, averaging 14.5 and 3.5, respectively. Jordan Loveridge, a true freshman forward, is scoring 12.3 points with 7.4 boards per contest.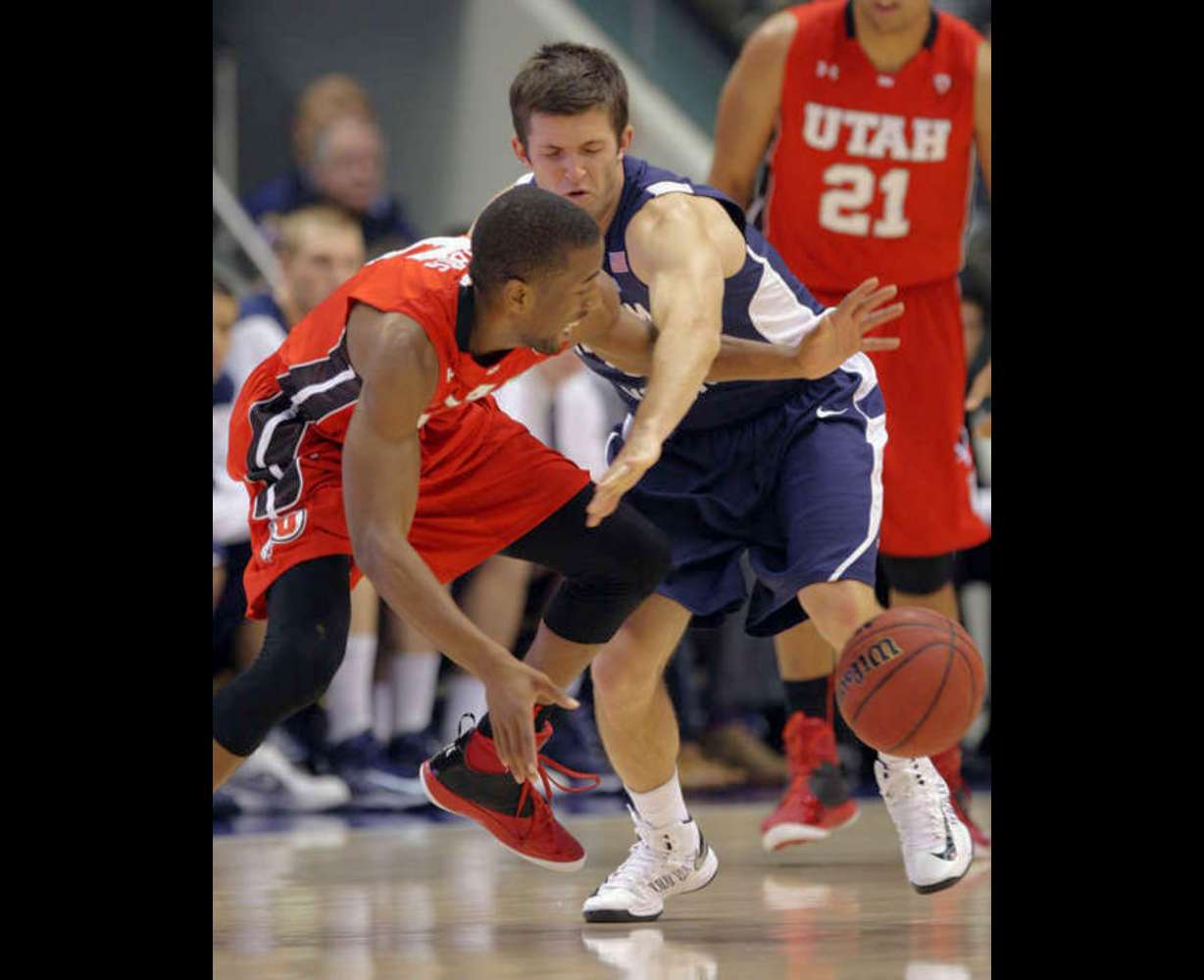 A win over Southern Methodist would garner Utah a seventh win on the season after just 10 games played, something it was unable to accomplish over the entirety of the 2011-12 season.
As if any other signs were needed that this Utah squad is head-and-shoulders above last year's, the Utes are shooting 48.6 percent from the field this season, which ranks No. 18 in the nation. Last season, they ranked No. 306 in field-goal percentage nationally.
On top of that, the Utes are recording assists on 65 percent of their made field goals, a figure that ranks No. 12 in the nation and No. 1 among Pac-12 squads.
Krystkowiak is a defensive-minded coach, and Utah has made vast improvements on that side of the court as well. The Utes rank No. 10 nationally in opponents' field-goal percentage (36.1) and No. 12 in opponents' two-point field-goal percentage (38.9), up from No. 321 and No. 299, respectively, in those categories last season.
In team defense, the Utes are giving up just 57.7 points per game, almost nine points less than the national average (66.3).
Despite the progress, Krystkowiak knows there are still plenty of improvements that need to be made.
"At the end of the day, (the game against SMU) is going to come down to getting some loose balls and making sure we're shoring up our defensive (rebounding) — which we didn't do at their place — and we can't have the volume of turnovers that we've been dealing with lately," Krystkowiak said.
The rematch with the Mustangs tips off at 7 p.m. MST at the Jon M. Huntsman Center, and can be viewed on the Pac-12 Network or heard on the radio at AM 700.
Tyson Maddy has covered the University of Utah football and men's basketball teams as a contributing writer for KSL.com Sports since 2011.
×
Most recent Sports stories