Estimated read time: 8-9 minutes
This archived news story is available only for your personal, non-commercial use. Information in the story may be outdated or superseded by additional information. Reading or replaying the story in its archived form does not constitute a republication of the story.
PROVO — "Bronco Mendenhall should be judged by his results. Nothing more, nothing less."
Few people would disagree with the statement above. After all, what measuring stick could be better than results? Intentions? Projections? Dedication?
One can imagine an endless number of less effective standards: "Please don't fire me, I intended to do better. I promise I will do better. If nothing else, I'll work harder." Choosing the appropriate measuring stick seems to be easy — results matter. However, deciding which results to measure is infinitely more complicated, to say nothing of actually measuring the chosen results.
"Wins and losses" is the obvious first reaction. But how many are sufficient? Against which teams? What winning percentage is acceptable? At what cost? And given the nature of BYU, a religious institution, can wins ever be the top priority for Mendenhall, the Cougars' head coach?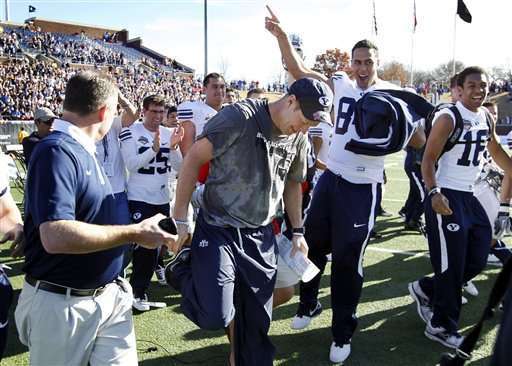 *****************
Several weeks ago, I wrote an article comparing BYU football fans to both moviegoers and shareholders. Some fans feel entitled to watch the game, and nothing more (moviegoers). Others feel more "invested" (to use the words of Mendenhall) and feel a sense of ownership (shareholders). My analysis came up short in many regards, but one particular hole was the more technical analysis:
BYU, as part of the Church Educational System of The Church of Jesus Christ of Latter-day Saints, is organized under a Board of Trustees, with the president of the church, Thomas S. Monson, as chairman. And according to LDS theology, President Monson is not appointed by a diverse group of shareholders, but rather Jesus Christ himself. Thus, the real shareholder of BYU and the football team is the church and he who stands at the head. Fans, in a technical sense, can be defined as shareholders to the extent they have the ability to appoint the board of directors — in this case, zero ability.
This analysis can be useful because it can provide an answer to the question above, "Which results should be measured?" If the key stakeholder is defined as the church and its leader, then certainly wins and losses are not the most important metric. By one metric, "Zion's Camp" was a shutout, a blowout, a disaster. In hindsight, however, Zion's Camp was deemed a success when judged by the resulting leadership development, as most of the LDS leaders in the following years were selected from this group.
***************
"Mendenhall is the best coach I've ever had" is a common statement made by those who have played for him. However, the obvious counterargument to that statement is, "So what if he is better than your high school coach? College coaches generally are better than high school coaches." What the counterargument fails to address, however, is the degree by which Mendenhall impacts his players.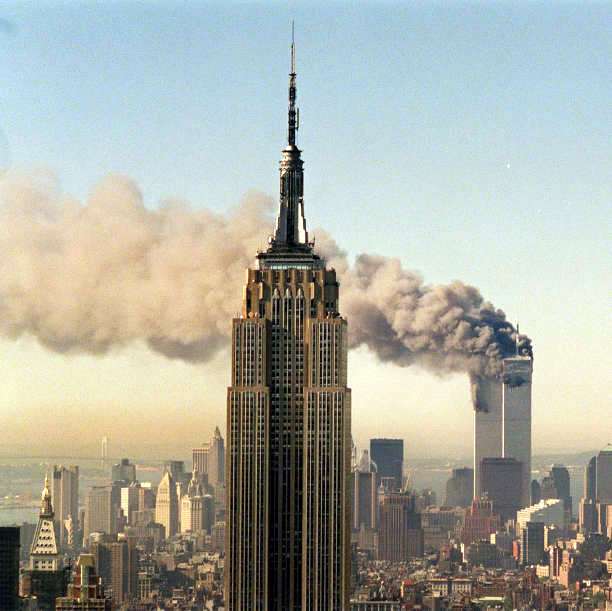 Several years ago a tragic, touching story was published in the New Yorker about Rick Rescorla. After a military career in which he received a Silver Star, Bronze Star, Purple Heart and Vietnamese Cross of Gallantry, Rescorla earned a law degree and embarked on a career in academia. Later, Rescorla transitioned into a new career, becoming the director of security for Morgan Stanley, headquartered in the World Trade Center.
On the morning of September 11, 2001, a day that Rescorla should have been in Italy, the north tower was hit by American Airlines Flight 11. Rescorla — ignoring the orders of the building owners — immediately began evacuating the south tower. Seventeen minutes later, the south tower was hit as well. Fifteen minutes later, Rescorla called his wife to tell her he loved her. The last reported sighting of Rescorla was 10 minutes before the south tower collapsed — he was climbing the stairs looking for more people.
As I think about Rescorla and how people respond to his story, few would feel the desire to be critical of his personal shortcomings, whatever they were. When a person has made such an impact and sacrificed so much for the welfare of others, it can be difficult to focus on any real or perceived shortcomings. To do so would feel shortsighted and callous. So when current and former players think of Mendenhall and what he has done for them on a personal level, many feel that same sense of loyalty.
Admittedly, my analogy has limits. Rescorla gave his life trying to save others — he's a hero in every sense of the word; Mendenhall is just a football coach. In this regard, no comparison should be made between the two. But in another sense, I believe the comparison is warranted: Mendenhall is the type of person who would be running upstairs as the towers collapsed.
Maybe a more appropriate analogy would be that of comparing Mendenhall to my own parents. No one has done more for me than my mother and father, who have essentially dedicated their lives to my (and my siblings') happiness. Only by becoming a parent myself have I started to appreciate just how much sacrifice parenting requires. Thus, recognizing what my parents have done for me, I have a difficult time being critical of any real or perceived shortcomings. It just feels (again) incredibly shortsighted and callous to nitpick the behavior of those who have dedicated their lives to my success. Additionally, if someone else were ever critical of my own parents, my reflex would be: "You don't understand. You don't know them like I do. And if you knew all of the good they have done for me, you wouldn't say those things."
After reading a recent column in the Deseret News by Dick Harmon titled, "Former BYU players insist that fans don't know the real Bronco Mendenhall," I got the sense that each of the players interviewed for the story was essentially saying the same thing: "If you knew him like I do, you wouldn't say those critical things about him."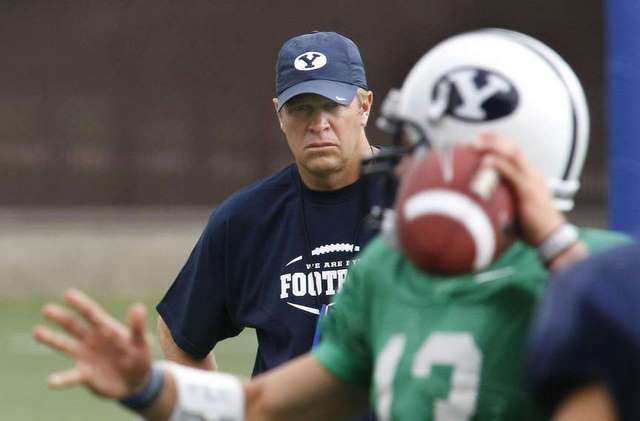 That isn't to say that the opinion of former players about Mendenhall's coaching ability accurately describes reality. In fact, the former-player opinion is often so biased that a truly objective opinion is likely impossible. In this regard, the fan perspective can be more objective, or at least less emotional. What else do fans have to judge Mendenhall by than his record, especially when that is the most concrete evidence of his "results"? How can anyone evaluate the impact of Thursday Heroes and firesides, let alone the infinite teaching moments Mendenhall has with players, serving as counselor, mentor, teacher, leader and advocate (endless number of letters of recommendation)?
Much has been made of Mendenhall's loyalty to quarterback Riley Nelson this season. Mendenhall has been effusive in his praise for Nelson at times when fans expected the opposite. Fans have wondered, "Why can't he see what we see? Does he not see the interceptions? The incompletions? The sometimes erratic decision-making?"
I think the analogies above shed light on why Mendenhall can be so praiseworthy of Nelson, and his entire team, even when the win/loss results aren't what people hoped for. Mendenhall's relationship with his players is closer to a father/son relationship than a typical player/coach relationship. He has a difficult time publicly criticizing his own players in much the same way I would have a difficult time publicly criticizing my own children; and to hear someone else criticize his players only causes him to dig in his heels even more: "You don't understand. You don't know them like I do. If you saw all of the dedication, commitment, blood, sacrifice, emotion and tears that I see every day, both on and off the field, you wouldn't say those things."
To be clear, this article isn't meant so much as a defense of Mendenhall, as it is a description of how I think he feels towards his players and how many of his players feel toward him.
---
If (Mendenhall) is judged by the BYU motto, "Enter to learn, go forth to serve," then I cannot imagine another coach in all of America doing a better job.
---
I am all but convinced that Mendenhall should be judged by results (yet oddly enough I continually tell my children that I care less about the results than the process — I don't care if they win or lose, but only that they try their hardest). However, the challenge remains in not only identifying which results, but then measuring those results. If Mendenhall is judged solely on wins and losses, then his tenure as BYU head coach is firmly established. If he is judged solely on wins and losses versus ranked teams, then he may come up wanting. If he is judged by the BYU motto, "Enter to learn, go forth to serve," then I cannot imagine another coach in all of America doing a better job.
My opinion is biased. But I'm not sure I could ever have a truly objective opinion of Rick Rescorla either.
Nate Meikle is the sideline reporter for BYU football broadcasts on KSL Radio, returning to the position he held from 2007-2009. Nate played wide receiver at BYU from 2004-2006 and is now in his third year of law school at Stanford.
×
Related stories