Estimated read time: 5-6 minutes
This archived news story is available only for your personal, non-commercial use. Information in the story may be outdated or superseded by additional information. Reading or replaying the story in its archived form does not constitute a republication of the story.
PROVO — It's been nearly eight years since the Runnin' Utes went into the Marriott Center and came away victorious over rival BYU.
Since that Feb. 1, 2005 win under former head coach Ray Giacoletti, Utah has dropped six straight meetings to the Cougars in Provo, as well as six straight meetings overall.
The Utes will look to change both trends Saturday night when the two teams meet once again in Provo. After an emotional win over Boise State Wednesday night in which Utah dominated the Broncos in impressive fashion, that elusive Marriott Center victory would be huge for the Utes in building momentum toward a successful season.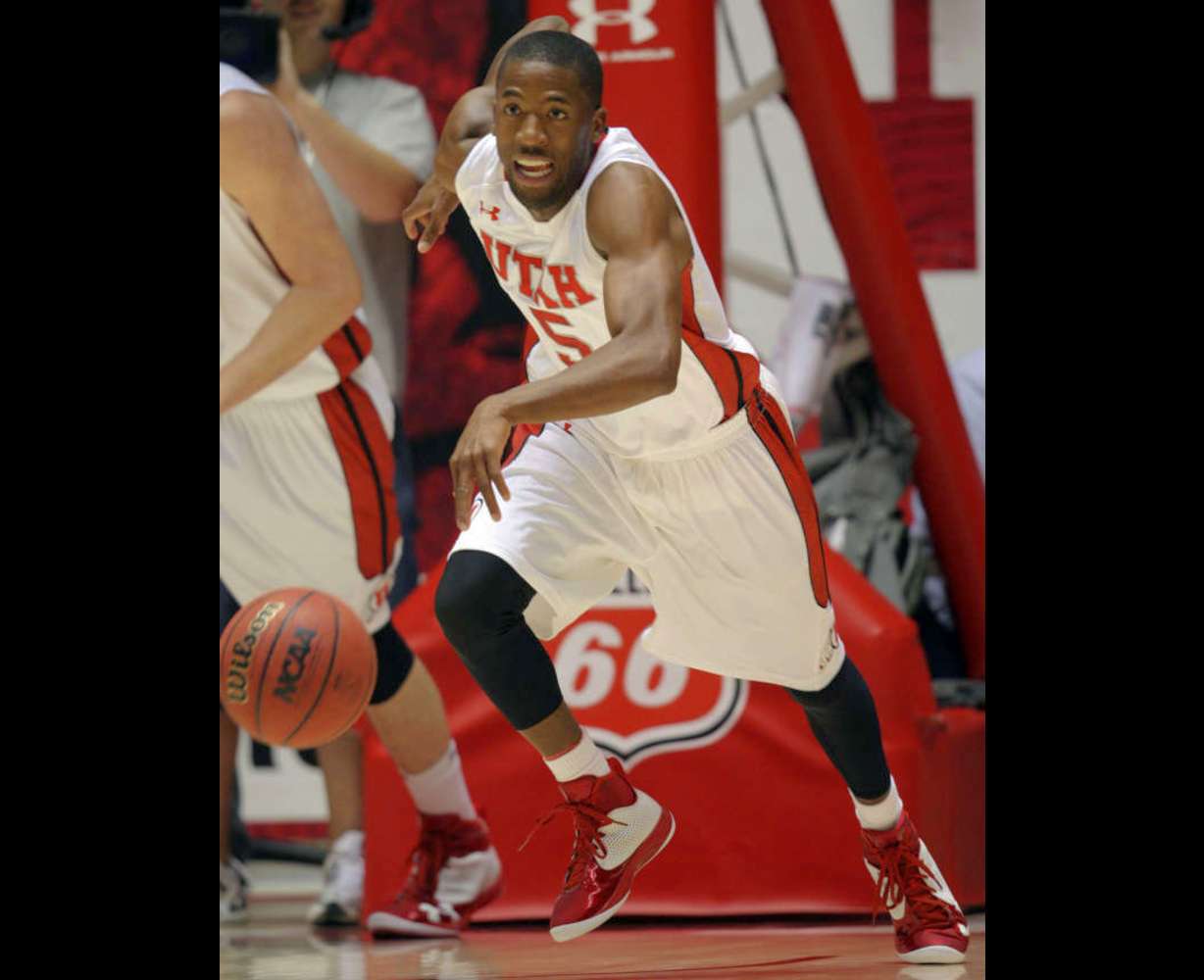 Jarred DuBois leads Utah (6-2) in scoring this season, averaging 16 points along with 3.7 assists and 3.4 rebounds. He's shooting a solid 51.5 percent from the field, as well as 50 percent from 3-point range.
The senior transferred from Loyola Marymount, one of just three teams that has managed to escape Provo with a victory over the past two seasons. LMU beat the Cougars 82-68 last January — a game in which DuBois did not play due to an injury.
"It's a tough place to play," said DuBois. "I definitely don't think Loyola winning there (last year) is going to give us any more of a chance to win than any other team. We still will have to go in there and take the win. It's not going to be easy by any means. And after the win (over Boise State), it's going to be that much harder to win down there."
Jordan Loveridge, the true freshman out of West Jordan High, has already made a significant impact in his first season as a Ute. He's averaging 12.1 points and 8.1 boards per game as he gets more and more comfortable playing at the college level.
Junior guard Glen Dean is scoring 9.1 points per game, while sophomore center Dallin Bachynski is the team's leading rebounder, grabbing 7.6 boards off the glass to go with 8.6 points.
Jason Washburn got off to a slow start this season, being relegated to coming off the bench after the first two games. But the senior center has come up big in the Utes' last two matchups, averaging 15.5 points in the two wins and 8.5 points over the course of the season.
Utah head coach Larry Krystkowiak is aware of the challenges that await his team Saturday night.
"They run the ball up the floor as well as anyone in America, really," Krystkowiak said of BYU. "They're coming with a great flow."
The Cougars (5-3) are led by sophomore guard Tyler Haws, who is averaging 20.9 points, 5.5 rebounds and 3.1 assists per game. Senior forward Brandon Davies scores 18.8 points per game while tallying 7.5 boards and 3.1 assists.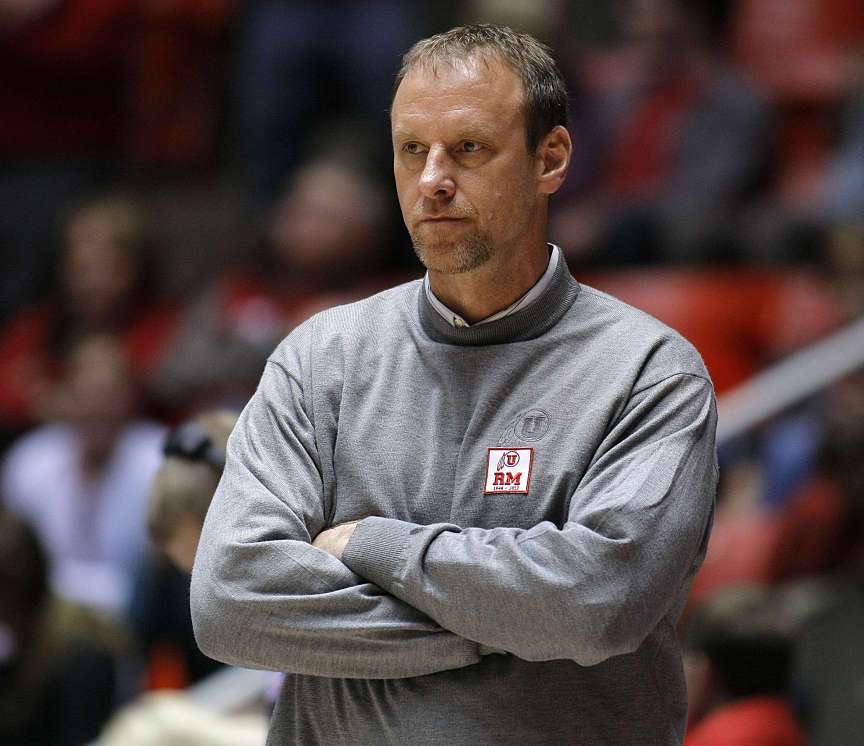 "I think they've got one of the best post players in the country in Davies," Krystkowiak said. "(Haws) is as solid of a wing playmaker as there is in the game too. They're surrounded by a bunch of good basketball players. It's going to be a high intensity, high tempo kind of game."
BYU is 0-3 in away and neutral site matchups this season, losing to Florida State, Notre Dame and Iowa State by a combined 49 points. The Cougars are much better on their home floor, however, winning 5 of 5 in Provo by an average margin of 17.8 points.
"They got a lot of offense," Washburn said. "Down there at the Marriott Center, they really run. They love to push the tempo, and they're good down there. As good as we played (against Boise State), we're going to have to be even better when we go in there."
Utah had extended stretches during both halves of the Boise State game in which it shot close to 80 percent from the field. Improving upon that efficiency, as Washburn suggested, would be an impressive feat, and the Utes know it all starts on the defensive end.
"I think as our shots start falling, you can look on the other end and see our defense is just as good," DuBois said. "So yeah, our shots were falling, but our defense had picked up. And I think that's what allowed us to get easier shots as we kept getting stops."
Washburn and fellow senior Cedric Martin are the only Utes who have played in the BYU-Utah rivalry, with Martin's only experience being last year's loss in the Huntsman Center. But Krystkowiak has made it clear to his young team that this isn't just any game on the schedule.
"It's not just another game," said Krystkowiak. "It's a special game and means a lot to the state. We understand the kind of environment that it's going to be. It draws a little more attention than a regular game. But at the end of the day, you still have to focus on doing what you do and not over plan or get too hyped up about it."
"Myself and a lot of other guys will really get an understanding of what this rivalry means to this team and this community," DuBois said. "I think it's going to be fun. This is why you play college basketball — to go into a place like that and play. We're going to try to do whatever we can to win."
Saturday's game tips off at 7 p.m. MST and will air on BYUtv and can be heard on the radio at 700 AM or 1160 AM.
Tyson Maddy has covered the University of Utah football and men's basketball teams as a contributing writer for KSL.com Sports since 2011.
×
Related links
Related stories
Most recent Sports stories