Estimated read time: 2-3 minutes
This archived news story is available only for your personal, non-commercial use. Information in the story may be outdated or superseded by additional information. Reading or replaying the story in its archived form does not constitute a republication of the story.
BOISE, Idaho (AP) - Utah State and Toledo have accepted invitations to play in the Famous Idaho Potato Bowl.
For the No. 18 Aggies (10-2), it's a shot at redemption after losing a last-second thriller 24-23 to Ohio in last year's game, while the Rockets (9-3) are headed for their third straight bowl appearance.
"We are excited to prepare for a quality Toledo team that had an outstanding season," said fourth-year Utah State coach Gary Andersen. "Our staff has great respect for Toledo head coach Matt Campbell and the Rockets team. They are very well coached and obviously very talented as they are playing in their third straight bowl game."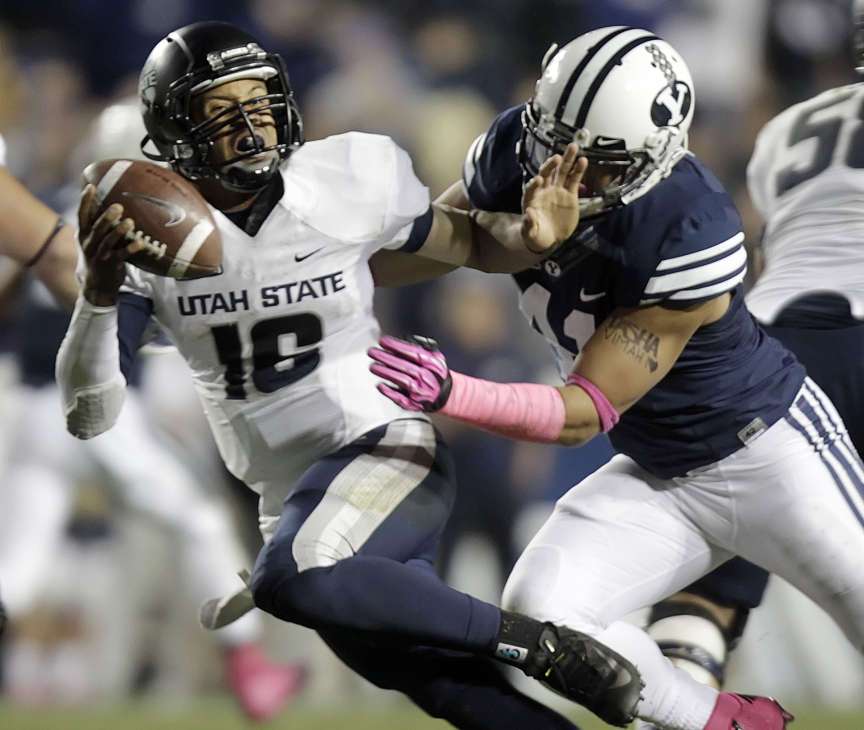 The game is scheduled for Dec. 15 and is one of two that will kick off the annual bowl season.
The Aggies are coming off the best season in school history. They set a new team record with 10 victories, won the Western Athletic Conference title outright and went undefeated in conference play for the first time.
The Rockets also posted some historic achievements this season.
They won eight straight games at one point, including an upset of then-No. 18 Cincinnati. They were ranked as high as No. 23 in the Top 25 and last month broke into the BCS standings for the first time in school history. All three of the Rockets' losses came to teams also playing in the postseason.
"I think the Famous Idaho Potato Bowl will provide our student-athletes with an outstanding bowl experience, as well as the opportunity to play against a very tough Utah State team," said Toledo head coach Matt Campbell. "Playing in the Famous Idaho Potato Bowl is an excellent reward for our players, coaches and everyone involved in our team's success."
The Rockets beat Air Force 42-41 in last season's Military Bowl.
(Copyright 2012 The Associated Press. All rights reserved. This material may not be published, broadcast, rewritten or redistributed.)
×
Most recent Sports stories