Estimated read time: 1-2 minutes
This archived news story is available only for your personal, non-commercial use. Information in the story may be outdated or superseded by additional information. Reading or replaying the story in its archived form does not constitute a republication of the story.
Grant found a great story that gave us an idea on how to offer a little holiday cheer to a stranger today. A Starbucks Coffee drive-through customer decided to spread the holiday cheer on Monday and opted to pay for the drink of the car in line behind him.(It happened near Pittsburgh.) The good deed started a chain reaction that lasted about two hours, with each car paying for the next one's drinks. According to an employee, one person in the two-hour period broke the chain, but another person decided to pay the extra $6 to cover the expense and keep things moving.
Grant and I had an interesting conversation with ABC political consultant Matthew Dowd. Matthew breaks down the numbers going into the Iowa caucus, explaining whether or not Mike Huckabee's surge has him peaking too soon. (See the story below for that audio.) Plus minutes after Matt Lauer interviewed Mitt Romney on The Today Show, you heard the interview on KSL Newsradio. Especially interesting is Romney's response to Mike Huckabee's criticism of the LDS Faith's belief relating to Satan being the fallen brother of Jesus.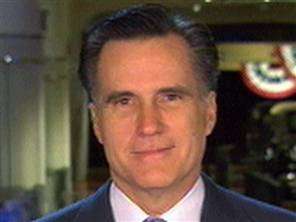 #romney
Plus - here's the new word from Merriam-Webster this year. w00t. You gamers will know this word. It's a hybrid of letters and numbers used as an exclamation of happiness or triumph, and it will be in your new dictionary.
Have a great Wednesday. We'll see you tomorrow!
×
Most recent News stories