Estimated read time: 3-4 minutes
This archived news story is available only for your personal, non-commercial use. Information in the story may be outdated or superseded by additional information. Reading or replaying the story in its archived form does not constitute a republication of the story.
FORT COLLINS, Colo. — Saturday's game at Wisconsin marked the beginning of a brutal stretch for Utah State; they play 4 of 5 games on the road, not the news you want to hear after coming off that loss to Wisconsin. However, there is a silver lining, this Saturday they play Colorado State, and Colorado State has not looked stellar so far this season.
In fact, their only win came against Colorado, by 5 points, eeeesh. It's also a rivalry game for the Aggies; I know you don't exactly think rivalry when you think of the Rams, but after BYU and Utah, Utah State has met the Rams on the field more times than any other team.
It's the 68th meeting between the two, a series CSU leads 30-36-2; most recently the Rams knocked off Utah State in double OT in 2011, a game most Aggie fans want to forget.
Let's see what it will take for Utah State to knock off it's rocky mountain rival.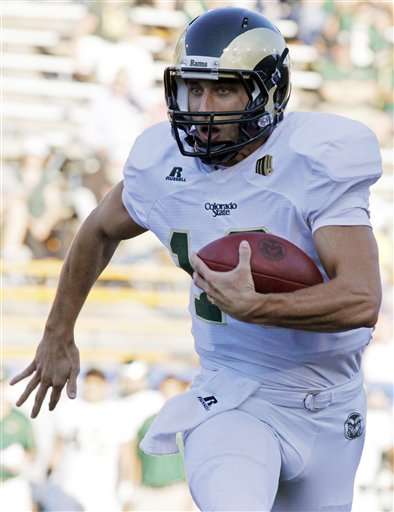 Garrett Grayson:
Like the Aggies, the Rams are led by a sophomore quarterback, Garrett Grayson. Through three games this season Grayson has thrown for 641 yards, five touchdowns, and two interceptions; comparatively Chuckie Keeton 701 yards, six touchdowns, and one interception; the key to looking at Grayson is he has been sacked 12 times through three games this season.
Granted, I have not seen every snap of every game CSU has played this year, but from what I have seen, their offensive line isn't giving Grayson a lot of time and when they don't, Grayson has a hard time eluding the rush.
The Rams are struggling to put points on the board as a result; 22, 7, and 20 against Colorado, North Dakota State, and San Jose State. Defensively for the Aggies, we're going to see a very similar game plan that we've see the past two weeks; a lot of pressure and eight guys in the box.
Ram Defense
My favorite season stat thus far for the Aggies, four touchdown drives of three plays or less. Translation, Utah State is getting the big plays they talked about getting at the beginning of the season.
This does not bode well for Colorado State's defense; they have given up touchdowns on plays of 51, 43, and 25; and they were all just last week against San Jose State.
Expect Utah State to open it up in the passing game and attack downfield all game long. San Jose QB David Fales completed 27 of 34 passes for 370 yards and three touchdowns against this Ram defense; and I predict a big game for Chuckie.
Dave Baldwin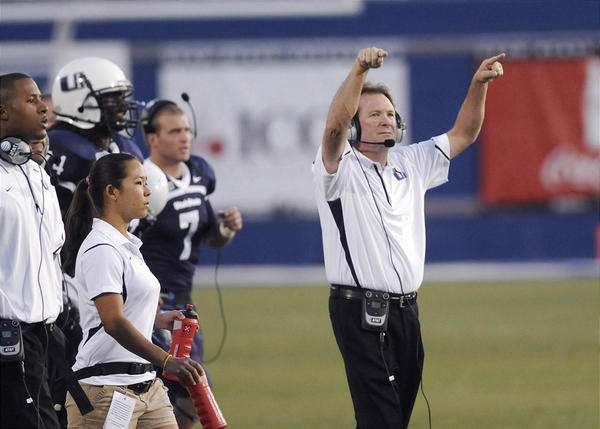 If you've ever read anything I've written, tweeted, or talked to me about USU; you know one thing, I despise Dave Baldwin as an offensive coordinator.
I should be fair, during his time at Utah State over the past three seasons, I loved his schemes and offense as a whole, I just never ever agreed with his play calling.
He was always way too conservative and always played not to lose; and no matter how talented your team is and how great your schemes are, you will never win a lot of games with that combination.
While a lot people will be quick to point out that since Baldwin was with USU for three seasons, he'll have an insight as to what the Aggies will do offensively; true. However, this goes both ways; Gary Andersen saw Baldwin' offense up close for three seasons; and if you had to pick between Andersen's defensive prowess and Badlwin's offensive mind, whom would you pick in that match up?
×
Most recent Sports stories