Estimated read time: 2-3 minutes
This archived news story is available only for your personal, non-commercial use. Information in the story may be outdated or superseded by additional information. Reading or replaying the story in its archived form does not constitute a republication of the story.
Kathy Aiken, SportsbeatAlong with the Make-a-Wish Foundation, all month long we've been helping four Utah children meet their favorite athlete or team. We wrap it up with one of the biggest little Ute fans you'll ever meet.
During Saturday's Utah-BYU football game, Mikey Savage was rooting for the red, but not just for himself. He was cheering on behalf of his father as well.
Mikey Savage looks like your typical active eight-year-old, whether he's playing with his dogs or playing his favorite sport, football. But football for Mikey is strictly non-contact. He told KSL, "I can't play football, that's what they said, and I for sure can't play hockey."
That's because of what his doctor found at an annual checkup 4 years ago. Carrie Savage, Mikey's mother, said, "I thought we'd go to McDonald's after and everything would be normal, but it wasn't."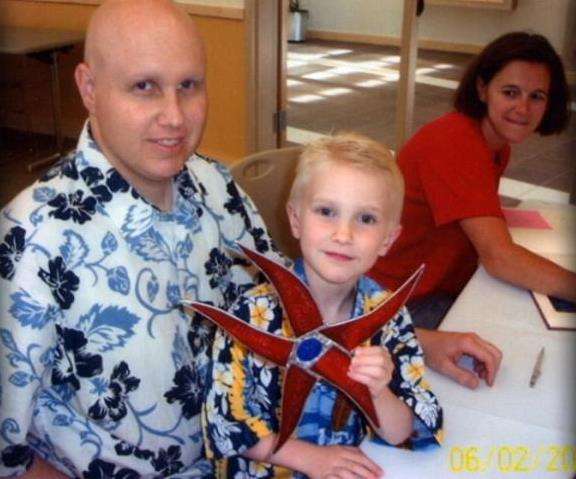 On May 5th, 2003, then four-year-old Mikey was diagnosed with a very rare form of kidney cancer. Two days later the kidney was removed. Radiation and chemotherapy immediately followed.
But more dramatic change was just around the corner. Two months later while Mikey was still receiving treatment, his father Kirk was also diagnosed with cancer. A scan showed a large mass on his tailbone.
In November of 2004, Kirk Savage lost his battle with cancer. Mikey, however, was cancer free. "November is a great month because it means every November Mike's another year out and it's bad because it's a reminder of Kirk's passing," Carrie told KSL.
Mikey doesn't remember a whole lot about his father, but does know he was a huge Utah footfall fan. To honor him, Mikey's dream was to meet his father's favorite team.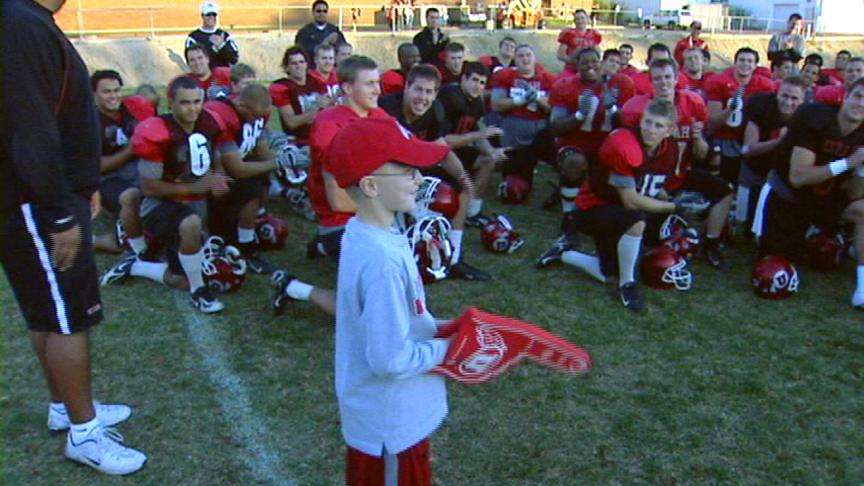 After watching practice, the players were waiting to greet Mikey. After catching a pass from quarterback Brian Johnson, Head Coach Kyle Whittingham piled on the gear.
And just when it seemed things couldn't get any better, Mike met his new favorite player, Paul Kruger. Kruger also has just one kidney after suffering an ATV accident as a teenager. Mikey's dad would also appreciate that, and somewhere Kirk Savage is smiling.
Mikey may never play football, but he does play baseball. He wears some protective gear that guards his remaining kidney.
Our thanks to the Utes, and especially Paul Kruger, for allowing Mikey and his family to have such a great experience. And our thanks also goes to the Make-a-Wish Foundation as well for helping all the children with their sports dreams. We can only hope they had as much fun as we did.
×
Related links
Most recent Sports stories