Estimated read time: 3-4 minutes
This archived news story is available only for your personal, non-commercial use. Information in the story may be outdated or superseded by additional information. Reading or replaying the story in its archived form does not constitute a republication of the story.
PROVO — In Coach Mendenhall's first team meeting at BYU, he vowed to get "the right people on the bus, the right people off the bus, and the right people in the right seats." We were told that our program was perfectly designed to get the results that we were achieving—thus the design was going to change. We were told that we were going to do similar activities differently than our competitors, thereby helping us gain a competitive advantage. We were challenged to become leaders, and told that true leaders "capture the hearts and minds" of their teammates.
As a business student in the Marriott School, I recognized many of the phrases Coach Mendenhall was using. He was speaking my language and his messages resonated with me. Over the course of the next year, our daily team meetings were filled with business/leadership principles.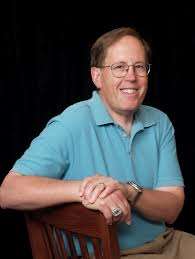 After the first season under Coach Mendenhall, a season in which we qualified for a bowl appearance for the first time in several years, I was notified of a mandatory meeting to be held during lunch. I walked into the room to find all of our team leaders, and an older man I had never seen before, but no Coach Mendenhall.
The meeting soon began with the older man introducing himself as Paul Gustavson. Paul started speaking about "Five Smooth Stones" of organizational design. All five stones were the principles that Coach Mendenhall had been teaching us for the last year. My mind instantly turned to the Wizard of Oz and I thought, "Paul is the man behind the curtain."
The analogy was neither perfect nor fair, as Coach Mendenhall was a terrific coach before he ever met Gustavson. But it soon became clear that Paul's teachings had influenced every aspect of our program.
This wouldn't come as a surprise for those who knew Paul at American Express, AT&T, BP, Exxon, eBay, or GE. Nor would it have surprised those who Paul worked with at Pennzoil, Bristol Myers Squibb, Wells Fargo, Xerox, Nu Skin, or Colgate Palmolive. And after listening to Paul dissect every aspect of our football program, it was no longer a surprise to me.
When people ask me, "What does Paul do?" I respond that he is an organizational design consultant. This answer inevitably leads to another question, "What does that mean?" Every time I get this question, I struggle with the answer. It is not easy to encapsulate what Paul does in just a few sentences— not because his work can't be described, but rather because his genius can be too easily understated.
For those who want to understand what Paul Gustavson does and why some of the best companies in the world seek out his guidance, I no longer have to struggle with the answer. I will now just direct them to "Running into the Wind", written by Gustavson and Alyson Von Feldt.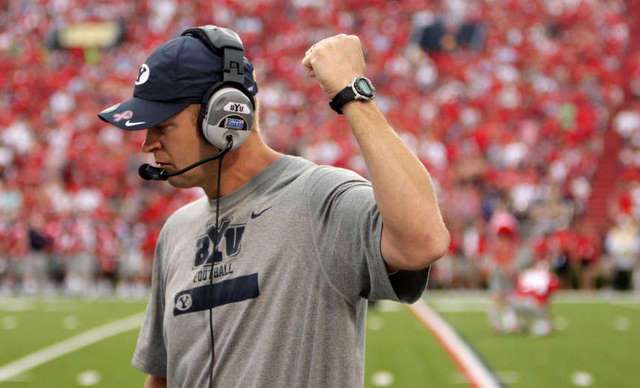 The book is structured around the "Five Smooth Stones," in reference to the stones that David, from the Old Testament, used to slay Goliath. Just learning what each stone represents is worth the time spent reading the book. But thanks to Paul's unprecedented access to Coach Mendenhall and dozens of former players, Paul walks us through the actual implementation of his five principles.
The book seamlessly transitions from theory to application; we are able to see firsthand how Paul's principles, when implemented by a "Level 5 Leader" like Coach Mendenhall, lead to unprecedented consistency and success.
I cannot recommend the book highly enough for those fans who want an "inside look" at the BYU football program. But for me, the most intriguing aspect of the book is its widespread appeal and application. Learning Paul's principles has helped me become a better person and father.
I believe that this book has something for everyone. The BYU football storyline is intriguing in its own right, but when combined with Paul's time-tested theories on leadership, I can confidently recommend this book to anyone, knowing that the principles Paul teaches are applicable to all people.
×
Most recent Sports stories