Estimated read time: 4-5 minutes
This archived news story is available only for your personal, non-commercial use. Information in the story may be outdated or superseded by additional information. Reading or replaying the story in its archived form does not constitute a republication of the story.
SALT LAKE CITY — Evander Holyfield, boxing icon, made over $230 million over his entire career and finds himself going to court because he is over $372,000 behind in child support.
Evander had 12 kids from six different mothers. Child support payments were reported to be $19,270 a month just for one of his kids. The home he built was 54,000 square feet, which is only 1,000 square feet smaller than the White House, has 109 rooms, 17 baths, three kitchens, a bowling alley, a movie theater, an Olympic-sized swimming pool, and sits on 235 acres.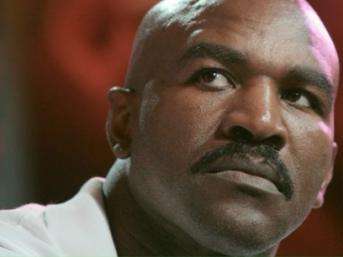 The home sold at auction for $7.5 million with Holyfield owing a reported $14 million on the home.
Every year we hear stories of athletes that made many millions of dollars over their careers but end up in bankruptcy. How? Why? It doesn't seem possible!
I want to start with some shocking statistics. 60 percent of NBA athletes go broke after five years of being retired and 78 percent of NFL players are bankrupt or under financial stress after just two years of retirement.
A common misconception amongst the public is that athletes are "dumb jocks." While there are a few that fit that description, a recent study showed American elite athletes scored, on average, 96 to 107 on I.Q. tests. The problem lies not with the lack of intelligence, but rather the same challenges and issues every American faces.
Regardless of salary, statistics show many Americans spend everything they earn. As dangerous as that is for the ordinary folk, it's even more so for athletes that are one injury away from a career being over.
Let's take a look at how these million-dollar bank accounts get reduced to zero.
Taxes
Yes, this is huge. Let's not forget about Uncle Sam. We all pay our fair share to the government, but with ultra high salaries comes ultra high tax bills. Every contract should be viewed as half of the actual amount. A player signs a $20 million contract, he will clear only $10million. I know, who can't live off $10million?
Divorce
Again divide by two. That player that signed a $20 million contract gets divorced; he will receive $5 million of that $20 million after taxes and a divorce settlement. During NBA careers, 90 percent of married couples stay together. Post NBA career, 18 percent stay together!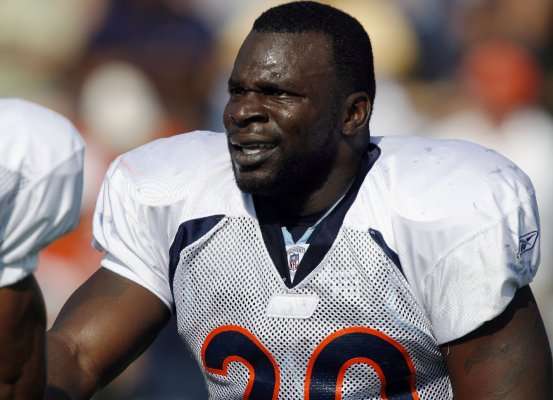 When a divorce settlement is reached, each walks away with half and legal costs are usually through the roof. Oh, and what if there are kids?
Child support
Depending on the number of kids an athlete has, child support can be extremely costly. Travis Henry, former Denver Broncos tailback, has obligations to pay $170,000 annually in child support. Remember, that is for one year and for one child.
Bad investments
Athletes all have them and they are lucky if they just have one. Read any story of an athlete going bankrupt and there will be a high probability of him having a bad real estate deal, a bar/restaurant that failed, a next "big thing" investment that busts, or a plain old risky investment in stocks and bonds that losses money.
Some athletes have services that pay their bills and handle all their business matters so they can focus on their sport. They trust people, the wrong people, and shell huge amounts of money for the "sure thing" investment. Money managers, CPA's, lawyers, and agents can grossly overcharge or outright steal without detection.
Unfortunately for an athlete, there is no high school or college course on how to live with and protect millions of dollars.
Most athletes are first generation wealthy; meaning their parents never had nor know what its like to have money. They usually are young, new to money, and often try to surround themselves with people they have been around their entire life- family.
An athlete can always rely on family right? Sadly, in many cases, it's the family members who put their own self- interests first. They put enormous amount of pressure on the athlete to be generous; reminding him he didn't get there by himself. Many times it's the buying of houses, cars, and expensive jewelry to show appreciation. Next thing you know, mom, dad, brother, uncle, and cousin are on the payroll. Financially it can be managed when the money is flowing in, but the real problem arises when taking care of family lasts a lifetime.
The average NBA player has a career span of 4.8 years; NFL is 3.2 years, and MLB is 5.6 years. It should be obvious that careers don't last forever. Unfortunately, that is not the mentality of an athlete. Athletes can't envision the body breaking down or getting old until it is too late. Spending habits form off the money that is currently coming in from paychecks.
They usually associate with other athletes or high spenders and tend to spend accordingly. They buy cars, houses, jewelry, clothes, and fancy dinners because there is almost nothing they can't afford at the time.
The years of undisciplined spending habits are too hard to break. Factor in taxes, divorce, child support, pressure from loved ones, bad investments, and unchecked spending, there is a perfect storm brewing for bankruptcy.
×
Most recent Sports stories